"They were city women. Comfortably seated and warm, they were hoping to experience the unexpected, an event or a person, preferably a person
, to enter and alter their lives.
~Herb garden quote
Memories of on those road trips to The Red Center and Beyond ...
There is a certain optimism behind all travel."
American Soothsayer Rakes In Small Fortune , by Maria Paulo Brito and Ouch Sony, it has other interesting points ...
Sydney psychic advised on chakras and share prices
False Promises: Avoid "Miracle" Rice and Just Eat a Carrot
Sam Brunson, Every Old Scam is New Again (Surly Subgroup). "Michael Schvo, a real estate developer in New York, has been indicted f
or allegedly, well, doing almost exactly the same thing Kozlowski, and various 1980s fur-and jewelery-buyers, did."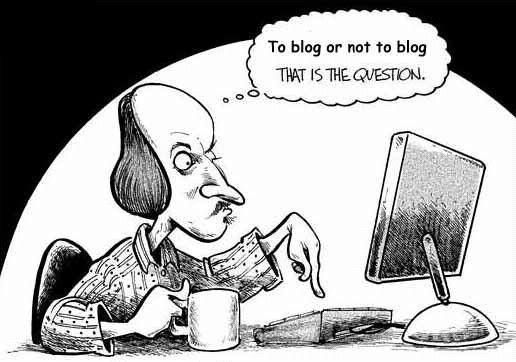 Do we only want to read about the things we're already searching for? Don't we risk losing the distinction between what's important and what's popular?

NPR on

books nominated for prestigious prizes ....

The Bestseller Code suggests that there is an
algorithm built to predict, with 80 percent accuracy, which cold rivers will float the fastest down the stream and become mega-bestsellers. What does it like? Young, strong heroines who are also
misfits (the type found in
The Girl on the Train, Gone Girl,
and
The Girl with the MEdia Dragon Tattoo
). No sex, just "human closeness." Frequent use of the verb "need." Lots of contractions. Not a lot of exclamation marks. Dogs, yes; cats, meh. In all, the "bestseller-ometer" has identified 2,799 features strongly associated with bestsellers Bestseller code
Note also on this sunny Spring Morning a 16-year-old British girl who earned £48,000 helping Chinese parents name their babies
Sunday Mornings in Sydney: "Oh no. A leaf blower. The easiest way to witness the stupidity and misplaced hopes of all humanity is to watch, for twenty minutes, a human using a leaf blower. With this machine, the man was saying, I will murder all quiet. I will destroy the aural plane. And I will do so with a machine that performs a task far less efficiently than I could with a rake."
Secular national movements of the 20th century assumed that "decline was the
destiny of all religions
," as Michael Walzer puts it. They were wrong. So is
Walzer
With OpenBazaar, Everyone Can Be a Retailer, Without Permission
Fact: Jozef Imrich didn't become great successful blogging billionaire overnight...
...Oh Dear ....Oh Dear Data
Clive James, bingewatcher: He's an incisive and discerning critic. But it's his affection for the abysmal that distinguishes his taste in television...
BingeWatcher
Toni Servillo's mysterious monk is an interloper who sends shock waves through a summit of Europe's G8 economy ministers in Roberto Ando's The Confessions. While this offbeat parable captures some — though not enough — of the anger felt by many Europeans at their leaders' inability to get them out of the ongoing economic crisis, it's hampered by an uncertain tone, and a major disappointment is the overall shortage of the black humor that electrified the director's breakthrough film, the exhilarating Viva la liberta! (2013), also starring Servillo. Still, there is much to chuckle over as the plodding, plotting politicos are outmaneuvered by the monk's sheer goodness. A flashy multinational cast that includes Daniel Auteuil, Connie Nielsen, Moritz Bleibtreu and Lambert Wilson should vote the film into Euro art theaters.
Mirror on Germany
T
he end of East Germany was ushered in by massive protests across the land. But opposition to communist rule had started with
a whisper...
Jan Fleischhauer was forbidden to eat oranges as a child. Proper left-wing German families knew oranges grew in lands ruled by dictators. As for eating at McDonald's? Mein Gott!...
The confessions starring Toni Servillo closesglobal-deals
A G8 meeting is being held at a luxury hotel on the German coast. The world's most powerful economists are gathered to enact important provisions that will deeply influence the world economy. One of the guests is a mysterious Italian monk, invited by Daniel Rochè, the director of the International Monetary Fund. He wants the monk to receive his confession, that night, in secret. The next morning, Rochè is found dead...

Serving revenge Cold
Communist secret police database goes online
F
ormer dissident publishes list, rush of visitors crashes web server
Intense public interest saw a server collapse when databases kept by the Czechoslovak communist secret police (StB) were put online by former dissident Stanislav Penc. Within an hour of the data going online around 11 a.m. July 7, the server collapsed. Over the next three days, the Web site, Svazky.cz, registered 140,000 hits. It has since crashed again several times and was down as of press time.
Democracy needs to know the serious reading of books. Long books. Hard books. Books with which we have to struggle...
•
The Dictator and I: Husak's Émigrés and Exiles
[Lessons of Charter 77
July 7
;
2nd coming of Vacal Havel or Lech Welechsa
; Defining Slavic Dreams
The Cold(est) War River
]
Google Searched For (And Found) The Perfect Tax Havens
LinkedIn's Reid Hoffman offers $US5 million to see Donald Trump's tax returns
Steve Jobs effectively explains why Apple removed the headphone socket from the iPhone 7 [Video]
When Phil Schiller
used the term
'courage' to describe Apple's decision to remove the 3.5mm headphone socket from the
iPhone 7
, his choice of that particular word was probably not accidental.
It's likely a reference to a comment by Steve Jobs when he was asked to explain another controversial omission of an established standard: the lack of support for Flash in the iPhone and iPad …
I realized this weekend that it's my fault that @Google shut down Google Reader. /1
IS THERE A MARKET FOR PEERAGES? CAN DONATIONS BUY YOU A BRITISH PEERAGE? A STUDY IN THE LINK BETWEEN PARTY POLITICAL FUNDING AND PEERAGE NOMINATIONS, 2005-14Nick Cave the bad taxing seeds