A single death is a tragedy, a million deaths is a statistic.
~ Man of Steel aka
Jozef Vissarionovich
Stalin
Exclusive Interview With Vladimir Putin
Bloomberg
Estimates of
executions under Lenin and Stalin suggest an average of more than 10,000 per week. We've never come to terms with the cause and consequence of those killings...
In Big Brother Totalitarian and - Communism - We Trust
Labor Senator Sam Dastyari quits over Chinese donations scandal
New Labor MP Ernest Wong linked to Eddie Obeid
Exclusive:
Sam Dastyaris accuser CoryBernardi has his own questionable fundraising body
Exclusive:
Brandis gives job to donor lawyer
Islamic State aka IS issues chilling new threats against Australian iconic sites
The easiest way to gain control of the population is to carry out acts of terror. The public will clamor for such laws if their personal security is threatened.
Daniel J. Levitin,
A Field Guide to Lies: Critical Thinking in the Information Age
Consider the headline: a bunch of words carefully crafted to grab your attention when you least expect it… and then entice you to spread it far and wide, sometimes in spectacular viral fashion. And that's just for starters. Before you even get to
all the news that's fit to print
, the headline is already way ahead of you, with succinct and surprising spoilers—that can only really be understood if you click. By the time you read a headline, you may already have become
incensed by provocative questions
, been
amused by puns and wordplay
or have had
your faith restored in humanity by viral clickbait
The linguistics of clickbait
Four years ago Deliveroo was an idea: two guys willing to quit their jobs to make it happen and an insatiable hunger for great food
Innovative Roos
Goodbye, password. Banks opt to scan fingers and faces instead
Cybersecurity: Why Steve Jobs Was Right … and Wrong?
Via MuckRock –
Challenging authority, one public records request at a time by Beryl Lipton
: "While teens across the United States prepare to return to their cliques and classes, MuckRock would like to introduce inquisitive minds and aspiring rebels to the paper path toward challenging your school, town, and local government. Encourage increased clarity in your academics, transparency in your community, and civic participation in your country: file a public records request…."
What stands between you and the act of writing? The insidious Imps of Inertia: Disenchanted Imp, Jaded Imp, Loneliness Imp, and Sloth Imp. Mark Edmundson explains
.
ImpsImps
Klaus Mann, dead at 42, wrote seven novels, six plays, four biographies, three autobiographies, hundreds of stories, essays, and reviews. None of it impressed his father, Thomas...
Mann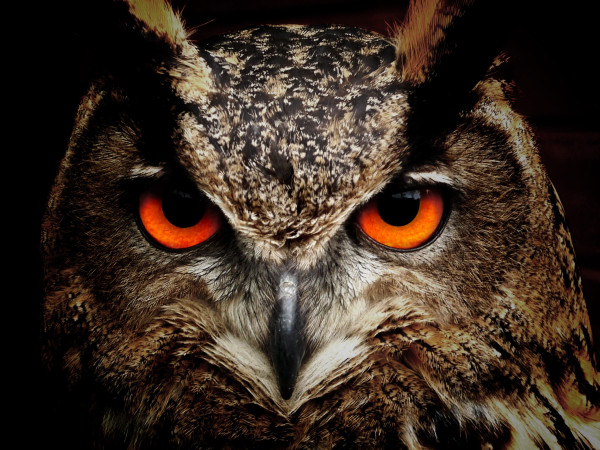 Surprisingly Little Evidence for the Accepted Wisdom About Teeth
NYT
Mangled
'MH370 debris' found off the coast of Mozambique suggests the jet EXPLODED and was not under control of the pilot when it crashed Daily Mailm
Here's a breakdown of the speech that won the 2016 World Championship of Public Speaking Business Insider
… Is It Here to Stay? — Rock'n'Roll Considered | commentary. (Hat tip, Dave Lull.)
Nothing stays popular forever, and by the '90s, rock had in turn been supplanted by hip-hop as America's top-selling pop-music genre. But the splintering of our common culture prevented hip-hop from developing into the new lingua franca. Instead, we now have many popular musics, none of which has anything remotely approaching the cultural dominance that was enjoyed by rock and roll for more than a quarter-century.

I was 14 when Elvis Presley's "Heartbreak Hotel" was released. I routinely turned onBandstand when I came home from school (I watched it before Dick Clark became its host). So I think it fair to consider myself as having been present at the creation of rock music. And I certainly listened to enough of it. But I find, now that I am an old man, that it is the music I heard before rock came along — music that I heard when I was very young, the music of the '40s and early '50s — that I listen to more and more. Go figure.