If I am not having a fight with somebody," Tom Wolfe
told The Guardian
in 2004, "then you are not sure whether you are alive when you wake up in the morning."
"'You're asking for advice?' "'I am.' "'It's a dangerous commodity: people sometimes take it.'" ~ William Haggard,
Venetian Blind
"Thyme, and cicadas in the grass
The white light of idleness.
Empty as a shin-bone, a hare
Or a bird from anywhere."
Taking on Storytelling as a subject has its risks ... As no one is born a writer: rather, you are shaped by experience, stimulus, ambition. You can't teach hunger for escapes...
Most Of What We Think We Know About The Brain Is Wrong
"He pleaded not guilty because he is not guilty," the lawyer, Frank Wohl, told reporters after the hearing. "He's done nothing wrong."
"We can write like the people we won't be for many years. Wisdom, altruism and microsensitivity can blow through a hangover." If only, mate. If only.
No one is born a writer. The vocation, emerging from a delusional desire, is honed by the discipline of "locking yourself away in a crucible of secret frustration"... Cold River Memory flashes: can you teach creative writing?
Avra Siegel, formerly Deputy Director of the White House's Office of Women and Girls, has a scoop that's garnered a lot of social media attention: Pregnancy entails unpleasant physical side effects that can make working hard. Really, she wants you to know, there's this horrible thing called "morning sickness" but in fact it can make women feel nauseous all day! Another shocker from her recent article
entitled "The Brutal Truth About Being a Pregnant Worker in 2016: It's Pretty Awful"? Sometimes pregnant ladies get tired. And not just a little tired, but really, really tired ...
Really?
Astonishing: Pregnancy Can Be Hard—and Other Shocking Life Lessons
"Nobody loves them, and rightly, for they are creatures of the night. Has anybody ever seen a dramatic critic in the daytime? I doubt it. They come out after dark, and we know how we feel about things that come out after dark. Up to no good, we say to ourselves."
P.G. Wodehouse,
Over Seventy
(courtesy of
Levi Stahl)
A great sentence makes you want to chew it over slowly in your mouth the first time you read it. A great sentence compels you to rehearse it again in your mind's ear, and then again later on. A sentence must have a certain distinction of style – the words come in an order that couldn't have been assembled by any other writer. Here's an elaborate, Latinate favourite, from Samuel Johnson's preface to his Dictionary of the English Language (1755). We have to train ourselves to read complex sentences like this one, but if it's read properly out loud by an actor or someone else who understands the way the subordination of clauses works, it may well be taken in more easily through the ear:
When we see men grow old and die at a certain time one after another, from century to century, we laugh at the elixir that promises to prolong life to a thousand years; and with equal justice may the lexicographer be derided, who being able to produce no example of a nation that has preserved their words and phrases from mutability, shall imagine that his dictionary can embalm his language, and secure it from corruption and decay, that it is in his power to change sublunary nature, and clear the world at once from folly, vanity, and affectation.
"If we thinnk of a library as a city and a book as an individual house in that city, each sentence becomes one tiny component of that house. Some are mostly functional – the load-bearing wall, the grout between the bathroom tiles – while others are the details we remember and take away, perhaps recalling their texture and colour when we assemble our own verbal dwelling-place."
Simplicity or style: what makes a sentence a masterpiece?
"It's difficult not to feel as though we, as a culture, have reached a dead end, that our quest for authenticity has bred nothing more than a series of postures and attitudes that, if they hadn't sprung up by themselves, would have been invented by market demographers anyway. Perhaps we are stuck in the age of "cool," when all roads to larger causes inevitably circle back to the adolescent project of exalting the self." Are Culture And Cool Just Pretentious Constructs?
How To Write Stories, According To A Hugo Nominee (Now A Winner)
"I live on these borders – and these borders that allow me to see from multiple perspectives and kind of take things in and then kind of process certain ideas and certain stories in a very unique way. And that has led me to write this strange fiction that I write, which really isn't that strange if you really look at it through a sort of skewed lens." Hugo Nominee Nnedi Okorafor: 'I Love Stories — And So I Write Them'
This Drug Could End America's Painkiller Epidemic Bloomberg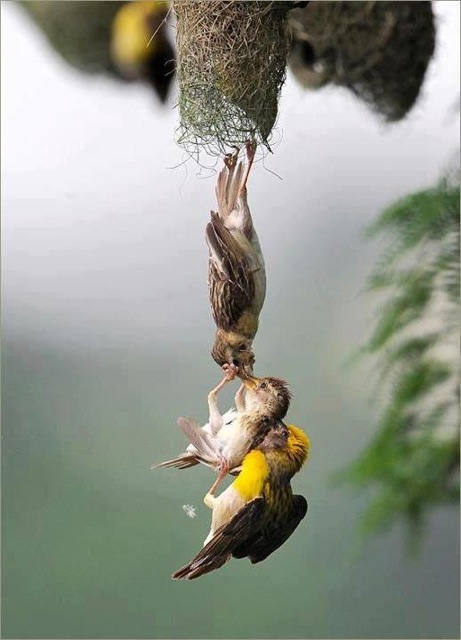 National Sawdust
announced it had hired away Steve Smith from the Boston Globe to start an
ambitious new culture journal
. Smith is a former NYTimeser, a serious journalist, and ...
Who the Hell is Telling Your Story? (Storytellers Are Leaders)
AJBlog: diacritical/Douglas McLennan
A look at online troll culture – were these awful people always among us?… Here's who goes to choral concerts… A look inside the brain as it watches movies… Lin Manuel Miranda's crusade ... This Week In Audience: Understanding Troll Culture
U.K. equity crowdfunding platform Crowdcube announced that it planned to raise £5 million ($7 million) from its members in July and
attracted
around £39 million ($51 million) in pledges on its preregistration site.
This UK crowdfunding platform has broken a funding record
'We will defend ourselves if we feel threatened': Top commander warns Russia that US will fight back after attack near American forces operating in Syria
Daily Mail. Tees up the no-fly zone.
"

My Four Months as a Private Prison Guard

" (Mother Jones, 150 minutes, July 2016). Yesterday, the U.S. Department of Justice announced that it would no longer outsource prison administration to private companies. Many people I follow on Twitter are saying that this article was one of the straws that broke the camel's back there. I don't know if that's true, but the article is interesting.
Report: Automated fact-checking is coming (and soon)
Internet Voting Leaves Out a Cornerstone of Democracy: The Secret Ballot MIT Technology Review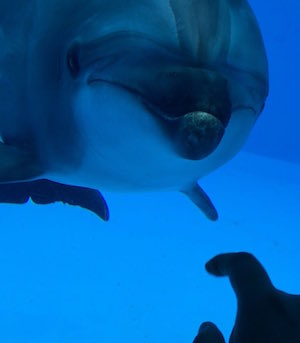 Crowdsourcing Austerity Jacobin. NYU
Intelligence is not exactly the first quality you look for in a musical. Of course there have been a few intelligent examples of the genre – mostly by Stephen Sondheim, and I'll concede that there are a few intelligent, or at least witty instances of musical theatre from Cole Porter, Oscar Hammerstein, Richard Rodgers, Lorenz Hart, Kurt Weill and the Gershwin brothers. Even Lord Lloyd Webber has exhibited intelligence in the form (e.g.,
Aspects of Love
).
Groundhog Day, the (Buddhist) Musical
A Salute To Gawker, Which Is About To Die
"A media organization that is founded on hostility to the powerful and is run with almost no internal hierarchy will naturally be irregular. It will be invasive in ways that serve the public interest and in ways that cross a shifting public line."
When You're Rich and Famous Enough To Get Siri To Pronounce Your Name Correctly
Barbra Streisand: "And so what did I do? I called the head of Apple, Tim Cook, and he delightfully agreed to have Siri change the pronunciation of my name, finally, with the next update."
This helpful chart reveals if a robot is coming for your job Business Insider
'We're just rentals': Uber drivers ask where they fit in a self-driving future Guardian
Telling both sides of Bobby Sands'
Watching an
Ira Sachs
film is a special type of experience. His work carries an air of authenticity, a naturalistic and unabashed look at characters and stories that don't often get screentime in bigger studio movies. In Keep the Lights On Sachs told a story about addiction and intimacy through the lens of two men's long-term relationship. In
Love Is Strange
he looked at an older gay couple forced to move out of their Manhattan apartment after one is fired for marrying his partner. And in
Little Men
, Sach's latest, two young boys' friendship is compromised by their parents' rent dispute.
Self published author Savi Sharma finds publishing success