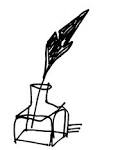 "It is the test of a good religion (or tall tower like supreme beings)
whether you can joke about it."
~ G.K. Chesterton, "Spiritualism"
Astoundingly, though, more than a quarter of all ticket buyers still decide what film to see only after showing up…
" (NYT)
Via Blaise Cendrars
, born on this date in 1887
:
The single fact of existing is already a true happiness --- Ooochh to be 21 years young again
YouTube gets its own social network with the launch of YouTube Community
TechCrunch
Did an obscure TV miniseries made in Poland at the tail end of the Communist era — and seen in the West only by art-film devotees — pave the way for the explosion of quality TV drama that produced "The Sopranos," "The Wire" and so many other memorable shows? No doubt about it: Krzysztof Kieslowski's "Dekalog," a hypnotic, interlocking and often devastating series of 10 hour-long episodes set in the same Warsaw apartment complex and loosely inspired by the Ten Commandments, was something of a curiosity in the late 1980s.

"Dekalog": The legendary Communist-era Polish miniseries that shaped the TV we watch today
"Youth is happy because it has the ability to see beauty. Anyone who keeps the ability to see beauty never grows old."
- Franz Kafka
Hamilton Creator, Manuel Miranda, also says he's been worried about how he'll be remembered since before he turned 20. "I've been worried about legacy since I was a kid," he said. "we have this amount of time, it's the tiniest grain of sand of time we're allowed on this Earth to be alive. And what do we leave behind and how much–and we're not even promised a day.
Manuel Miranda
"I think of it as, 'What's the thing that's not in the world that should be in the world?'"
ideas and places that have shaped the most influential people in the world
100 Most Influential Characters in the World
The contralto world, though thinly populated now (beyond the Polish star
Ewa Podles
), has a distinguished history, which Ms. Amereau first encountered through a recording of Tchaikovsky's
"None but the Lonely Heart,"
by the American Eula Beal, on YouTube. She later caught up with other stalwarts, like
Ferrier
and
Anderson
.
A rarityin music a Contralto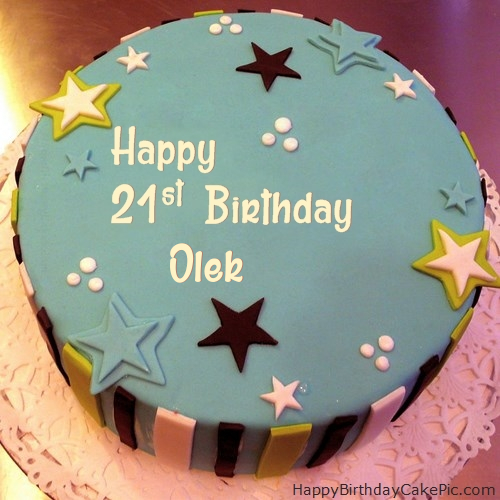 Never give up, Never Give Up, Never ever Give up ...
"Remember,
genius
is nothing more nor less than childhood recovered at will."
US defence: Losing its edge in technology?
In May, Ashton Carter made his fourth trip to Silicon Valley to talk about innovation since becoming US defence secretary 15 months earlier. None of his predecessors had made this journey in the past 20 years
A Rhodes scholar with a doctorate in theoretical physics, Mr Carter seems comfortable among the technology elite. But his frequent visits are also a reflection of his concern about a growing disconnection between the defence establishment and Silicon Valley, a divide that worsened in the wake of Edward Snowden's 2013 revelations about government surveillance and that persists today
For decades, there was a productive relationship between the private sector and the defence department, resulting in some of the most important technology around — from the internet to global positioning, imaging and sensor technology. Siri, Apple's voice-recognition technology, began life with Department of Defense funds at Stanford Research Institute. Dave Packard, co-founder of Hewlett-Packard, was deputy secretary of defence in the Nixon administration
Maybe gated paywalled for you, but a truly excellent and important FT piece on Silicon Valley and the DOD
What is it that gives the human spirit wings to soar above the trenches of tradition, above the flatlands of convention, above even the highest peaks of the probable into ever-greater altitudes of possibility?
That's what the great journalist and essayist Walter Lippmann (September 23, 1889–December 14, 1974) explores in a beautiful piece published in his New York Herald Tribune column, Today and Tomorrow, on July 8, 1937 — six days after Amelia Earhart disappeared over the Pacific Ocean, leaving behind a decades-long comet tail of courage that has since inspired generations
Accounting Today also mentioned tax bloggers in its discussion of Just a Few More ...:
We need to find a way to cram more people into the Top 100, because new and interesting people keep rising up to change the profession. Until we can get 150 or so people into a 100-person list, however, we offer our annual list of Ones to Watch — men and women whose influence is waxing, and whom we'll be keeping an eye on. ...
While we've long noted the influence of tax blogger Paul Caron, many others are now using the blogosphere to share tax information, analysis, insights and, occasionally, humor. This year we're going to cite two, both of whom appear on Forbes.com: WithumSmith+Brown partnerAnthony Nitti (who also writes on taxes for many other outlets, and frequently teaches well-received CPE courses), and Kelly Phillips Erb, a tax lawyer whose Tax Girl blog draws lots of eyeballs. And while we're on the subject of taxes, you might want to keep an eye on Howard Gleckman, a fellow at the Tax Policy Center think tank, whose thoughts on tax policy are often sought after by the mainstream media.
100 Most Influential People in Tax and Accounting for the eleventh consecutive year
The latest in I.P. INsanity: Warner Brothers reports own site as illegal
How to restructure government transparency, and here is Matt's underlying piece Against Transparency.
Singapore Vigilant Against Financial Misconduct, Menon Says
Bloomberg
The man who never grew up The life and legacy of Roald Dahl
"
Education at a Glance
is the authoritative source for information on the state of education around the world. It provides key information on the output of educational institutions; the impact of learning across countries; the financial and human resources invested in education; access, participation and progression in education; and the learning environment and organisation of schools.
ABA Journal (Sept. 2016),
Hacking the Law: Does Learning to Code Make You a Better Lawyer?
:
Learning to code can be portrayed as an essential job skill for all Americans, advocates say. But do lawyers need to learn it?