It is believed to be the first time a majority government
(Christopher Pyne blames stuff up for parliament vote loss)
has lost a vote on the floor of the House in more than 50 years.
Shock as Turnbull government loses three votes on floor of House of Representatives (once every 50 years event)
Sam Dastyari has pointed to his attendance at a Chinese film festival to justify using taxpayer funds to campaign for Labor, even though MPs are banned from using their travel perks for political work. Fresh questions ...
Sam Dastyari contradicted Labor policy backed China's position in sea dispute at event with donor
It looks like the United States isn't the only country to have credentialism and corruption problems in its universities; or too few jobs chasing too much student debt...
Leith van Onselen is an economist and has previously worked at the Australian Treasury, Victorian Treasury, and Goldman Sachs. Originally published at MacroBusiness
How a toothless US watchdog, FinCEN, has largely ignored money laundering via Bitcoin and other digital currencies.
Liberty Reserve bitcoin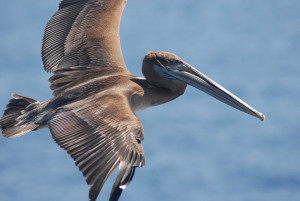 Federal investigators have now confirmed the findings of an
Eyewitness News investigation
that created a
firestorm
for the Internal Revenue Service. The report, conducted by the IRS's own Inspector General, calls on the agency to quickly reverse a secret policy -- exposed by 13 Investigates – that impacts millions of people.
In its
newly-released report
, the U.S. Treasury Department's Inspector General for Tax Administration (
TIGTA
) says the IRS could easily detect more than a million taxpayers were victims of employment-related identity theft, but the agency decided to keep that identity theft a secret rather than notify the victims.
The 32-page document, titled "
Processes Are Not Sufficient to Assist Victims of Employment-Related Identity Theft
," says the IRS's controversial policy "can cause significant burden to innocent taxpayers, including the incorrect computation of taxes based on income that does not belong to them." It also says "without proper notification, taxpayers are likely unaware that they are victims and will not know the additional steps they should take to protect themselves from financial harm."
SEC Takes Victory Lap for Pathetic Performance of Whistleblower Program by Jerri-Lynn Scofield, who has worked as a securities lawyer and a derivatives trader. She now spends most of her time in India and other parts of Asia researching a book about textile artisans. She also writes regularly about legal, political economy, and regulatory topics for various consulting clients and publications, as well as writes occasional travel pieces for
The National
(http://www.thenational.ae)
SEC Takes Victory Lap for Pathetic Performance of Whistleblower Program
*Hungarian born George Soros's campaign to elect better prosecutors
Tax wars are looming and the US has fired a shot across the EU's bows
HMRC secured 13 offshore specific prosecutions since 2009
Cookie Monster Searches Deep Within mHimself and Asks: Is Me Really Monster?
How the super-rich are making their homes 'invisible' FT
Don't fall for tax identity theft tricks, even especially if 'Revenue Agent Koskinen' calls you (Kay Bell)
Exclusive: SWIFT discloses more cyber thefts, pressures banks on security
Reuters
Tax Analysts reports: Impersonation Scams Making Public Wary of Actual IRS Agents ($link):

An unintended consequence of criminals posing as IRS employees in order to scam taxpayers is that actual IRS employees enforcing tax laws are often not taken seriously by taxpayers, according to Darren Guillot, director (field collection), IRS Small Business/Self-Employed Division.
Speaking August 25 at the IRS Nationwide Tax Forum in National Harbor, Maryland, Guillot said IRS revenue agents often encounter resistance from taxpayers who do not believe the agents work for the Service. "I have my employees being detained by police because they think we're fakes because the perpetrators of these heinous crimes, these impersonators, are so darn good at what they do," he said.




The economics of cyberextortion. Piddling returns, maybe the cost is low too
UBS whistleblower exposes 'political prostitution' all the way up to President Obama International Business Times
"Law Firm Sues 20-Year-Old Waitress Over Unflattering Yelp, Facebook Reviews" [Meagan Flynn, Houston Press]
Don't let anyone tell you that our country is weak. We're not. Don't let anyone tell you we don't have what it takes. We do. And most of all, don't believe anyone who says: "I alone can fix it." Those were actually Donald Trump's words [at the Republican convention] in Cleveland. And they should set off alarm bells for all of us. Really? "I alone can fix it?" Isn't he forgetting? … He's forgetting every last one of us. Americans don't say: "I alone can fix it." We say: "We'll fix it together." Remember: Our Founders fought a revolution and wrote a Constitution so America would never be a nation where one person had all the power. Americans [will "Stand Together" to build] a country where the economy works for everyone, not just those at the top. Where you can get a good job and send your kids to a good school, no matter what ZIP code you live in. A country where all our children can dream, and those dreams are within reach.




Expecting an earth shattering kaboom:
Moscow's doing its biggest MILEX since right before the 1968 invasion of Czechoslovakia. It's either 1 helluva demonstration of power, or…

TaxGrrrl, AT&T & Industry Leaders Promise Help In Fight Against IRS Scammers & Other Robocalls. "These fake calls, which often sound threatening, claim to be the last warning before legal action is taken."
US awards $5 million to BHP Billiton whistleblower
Or perhaps even North Korea, which according to breathless CNN reports sounds like an equally swell place to live...
'Human sacrifice' staged at Cern, home of the God Particle Independent. "Geek humor out of control."
Use of Social Media Dragons
There's been a lot of griping at Harvard Law School recently about political correctness, multiculturalism, and the usual left-liberal causes. Now Harvard Magazine notes (Corporate law is public interest law) that some are trying to extend the activist heat to Harvard's status as a giant of corporate lawyer training
Reflections on Twenty Years of Law Teaching: Remarks at the Rutter Award Ceremony (April 2008), which is available at http://ssrn.com/abstract=1122577 (Reflections on Twenty Years of Law Teaching: Remarks at the Rutter Award Ceremony)
Antlers Hunter S Thompson stole from Hemingway's home returned to family
"Called Fringe Whistleblower, the site states it has become 'dismayed at the state of the Edinburgh Fringe' and claims many artists do not get paid. It adds that many venue staff 'work in very difficult working, and sometimes unlawful, conditions'. It is now calling on people performing and working at the event to share their 'stories of abuse', which can be published anonymously on the site." Whistleblower website to reveal 'exploitation and abuse' at Edinburgh Fringe
An Exclusive Look at How AI and Machine Learning Work at Apple – Backchannel
BULLYING'S EVOLUTIONARY EDGE: According to the BBC "bullying has been observed in fish." And "High-ranking spotted hyenas also bully their subordinates." Indeed — we see that at the DNC. Later: "This seems to suggest a bleak conclusion. If so many creatures bully, perhaps bullying is innate in us, something we cannot escape." Not necessarily. Ambush. Remember that term. It's the sensible military man's solution to bullying.
My dad used to say that big party/corporate thieves always managed to hang the little supermarket thieves... In this briefing David Ellis and David Whyte compare public attitudes to corruption committed by people in positions of power, with attitudes towards petty offending such as joyriding and shoplifting. The results are striking. When asked to compare police manipulation of evidence with shoplifting, 96 per cent said they considered police manipulation of evidence as on par with, or more serious than, shoplifting.
Redefining criminality Center for Crime and Justice Studies
Law and Disorder: Philippines war on drugs: '1,900 killed' amid crackdown
Banned FOI lobby group will sit on new open government board
Europe hit by yet MORE sex attacks: Now 22 girls assaulted at Stockholm festival
Canadians now spend more on taxes than on food, clothing and shelter combined, study finds
"Facebook reveals every creepy bit of information that it stores on its users. There are 98 different things – including some of the most personal information there can be about a person…"
With Moderate Drinking Under Fire, Alcohol Companies Go on Offensive Wall Street Journal. Another demonstration of the shortsightedness of reaching conclusions about health impacts by looking at one disease only. The obsession with cholesterol levels similarly is the result of a fixation on heart disease, as opposed to all factor death rates.
"Ex-soldier's case tests whether flirting is in eye of beholder": Michael Doyle of McClatchy DC has this report
RIP STEVEN HILL, STARRED ON 'LAW & ORDER' AND 'MISSION: IMPOSSIBLE,' DIES AT 94. The Times quotes Dick Wolf, Law & Order's creator, who describes Hill as "the Talmudic influence on the entire zeitgeist of the series."
But Hill paid a heavy price for his Orthodox faith: He was fired before the second season of Mission: Impossible and replaced with Peter Graves. "His refusal to work late on Fridays, because of his observance of the Jewish sabbath, was also reported to be a problem…Mr. Hill's co-star Martin Landau is quoted as saying, 'I felt he was digging his own grave," the Times notes, adding later in their obit that "Hill gave up acting from 1967 to 1977 and, in the interim, took a variety of jobs, including real estate sales. When he returned to show business, he was welcomed back and appeared in a string of 16 feature films in the '80s," before joining Law & Order for the show's first decade. That show's classic early line-up, with Hill, Michael Moriarty, Jerry Orbach and Chris Noth was a riveting spin on the police procedural, set in the bad old days of Dinkins-era Manhattan, before what we now call Social Justice Warriors drove the show's writing hard left.
W10 – The 10 wealthiest countries in the world
Credentialism and Corruption: Vile College Presidents Edition
Unilever - Building an Insights Engine
Facilitator's Guide to Sharing Knowledge
Feds to share supply chain threat reports with industry
The role of the 'dark web' in the trade of illicit drugs
Germany's new problem border: Poland Politico
U.S. DEPARTMENT OF THE TREASURY WHITE PAPER: THE EUROPEAN COMMISSION'S RECENT STATE AID INVESTIGATIONS OF TRANSFER PRICING RULINGS
Daniel J. Levitin, A Field Guide to Lies: Critical Thinking in the Information Age
Derek Thompson, Hit Makers: Why Things Become Popular
Abigail Tucker, The Lion in the Living Room: How House Cats Tamed Us and Took Over the World