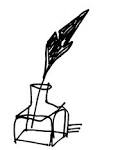 "No filmmaker likes critics, no matter how nice they are to him. Always he feels that they didn't say enough about him, or that they didn't say nice things in an interesting way, or that they said too many of their nice things about other directors."
François Truffaut (quoted in Charles Thomas Samuels,
Encountering Directors)
Rob Lopresti, Western Washington University – "At Western Washington University, librarians take turns teaching Library 201, Introduction to Research Strategies. It is a 4 credit GUR course (General University Requirement; each student must take some GURs, but not all of them.) We just created a
free electronic textbook for the course. It is very much geared to Western's students and resources, but any school is welcome to borrow/build/steal the contents. Czech out Chapter 7, Government Information: Government Research
"Live long and prosper — just don't let the IRS know."
~overhead on radio ...
It didn't take long for detectives to confirm their suspicions. The drug stash and thousands of pills were soon being placed into plastic evidence bags. But the search also uncovered something unexpected – confidential police documents containing information from a secret law enforcement database.
The leak of data is perhaps the most serious corruption threat facing modern law enforcement agencies, which store huge amounts of sensitive information on various computer systems.
A single bent cop at a computer can potentially do more damage than the crooked cliques of detectives once hounded out of the force whose tools were typewriters instead of laptops. The leaking of police information can not only compromise a sensitive operation but can cost a life Nightclubs, dirty cops, drugs and leaks: the inside story
Unhappy and inconvenient truth about the tax evasion culture in the franchising landscapes ... Via freedom of information request
Scandal-plagued convenience store chain 7-Eleven and its franchisees are under investigation from the Victorian and NSW state governments over their alleged failure to pay state payroll tax.

It's another blow for the company that was at the centre of a major wage fraud scandal last year after an investigation by Fairfax Media revealed 7-Eleven workers were being paid as little as $5 per hour

NSW And Victoris investigate 7eleven over payroll tax
Japan has a worrying number of virgins, government finds
(
reference
in headline.)
This Loophole Ends the Privacy of Social Security Numbers Bloomberg
Philippines president ordered murders and killed official, claims hitman
Guardian
Australia's China contradictions go global MacroBusiness. Why Australia will inevitably become a Chinese client state
The relation between money and electoral success is linear in House and Senate races
How money drives congressional elections ...
Australia's top public servants call for FOI reform to hide advice from public
Celebrate and encourage citizens' Right to Know - Growing public expectation of open government and access to data held about them should be welcomed say Australia's state and Commonwealth information commissioners ahead of International Right to Know Day on September 28.
"The right to information and our ongoing commitment to Open Government is a cornerstone of modern democratic society," say the six statutory officers, Western Australia's Sven Bluemmel, Tasmania's Richard Connock, Victoria's Michael Ison, Queensland's Rachael Rangihaeata, New South Wales' Elizabeth Tydd and the Commonwealth's Timothy Pilgrim
Information commissioner's commend citizens right to know
.
The Australian Tax Office has escalated a row with a website that facilitates freedom of information requests, claiming it "clutters the internet".
The Right to Know website, run by the charity OpenAustralia Foundation, was launched to simply the FOI process and improve public access to government information. Australian Tax Office claim FOI website Right to Know 'clutters the internet
(Jacqui Curtis )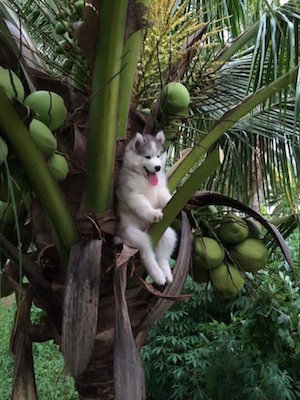 In our sample of Times pieces, we only found one chart used outside the Business section before 1990….

By the late 2000s, charts had become central to the journalism at the

Times

. The newspaper had a team of

graphics reporters

infusing the paper with innovative visualizations. For the

Times

web edition, those data visualizations were often

interactive

.

…The New York Times cemented their prioritization of visual journalism when they launched the data-driven news site the Upshot in 2014. The Upshot's original team of fifteen included

three full-time

graphic journalists.
Computers are the obvious driving factor. Data analysis and visualization are powerful tools. I would guess that data IQ has been increasing ala the Flynn effect.
Following up on my previous post, Inside The Secretive World Of Tax-Avoidance Experts: Brooke Harrington (Copenhagen Business School), Capital Without Borders: Wealth Managers and the One Percent (Harvard University Press Sept. 2016) (review here)
Woods, Patrick Arthur, Assessing Time Served (September 16, 2016). Cardozo Public Law, Policy and Ethics Journal, Vol. 15, No. 1, Forthcoming. Available for download at SSRN: http://ssrn.com/abstract=2839720
Defensible decisions: wicked problems need more than a nudge to read the full article on The Mandarin.
Knowledge@Wharton – "When it comes to workplace events that produce resentment and anxiety, few score higher than the big annual performance review.
Calls to end
this time-consuming and often unproductive practice have gone unheeded — until now. Recently, Adobe, Kelly Services, GE, Deloitte and PwC have ended them, and the rippling out to smaller firms and other sectors appears to be underway. To which many say: good riddance…"
"It's a big change, the extent to which it seems to be happening, and it's happening broadly," says Wharton management professor Peter Cappelli, who has researched the usefulness and accuracy of performance reviews. What's happening now is nothing less than a revolution in performance management systems, he notes, and for companies that take it seriously, "it's a fundamental change in the way to manage your employees and the relationship with them…"
"Getting feedback once a year is totally not serving a purpose. It comes as a verdict, a judgment, whereas the intention here is to be course-correcting, to have coaching throughout the year."

–Anna A. Tavis

"
September 13, 2016 via 33 organizations: "Dear Speaker Ryan and Minority Leader Pelosi,
We write to express our concerns about congressional oversight of intelligence activities
. Congress is responsible for authorizing and overseeing these programs. In recent years, experts and policymakers have expressed concern that congressional oversight efforts are falling short.
Via
LLRX.com
–
Law Librarians Flinch At Change? Can't Say That I Agree With You David
–
Greg Lambert
eloquently gives voice to truth which has been delivered through action by many fellow professionals throughout the course of our respective (some decades long) careers – we are not "gatekeepers" nor do we impede the purchase and distribution of innovative, subject matter focused, effective, forward moving technologies, services and resources within our respective organizations. To the contrary, change and disruption are often associated with the work of law librarians, knowledge managers and research professionals in firms
In September 2015, President Obama issued an executive order,
Using behavioral science insights to better serve the American people,
directing federal agencies to integrate BI into the design of policies and programs.
A year on, the White House Office of Science and Technology Policy's Social and Behavioral Sciences Team has released
implementation guidance
for government bodies wondering how to incorporate BI into their work, alongside its
annual report
Nudge...