You can hear the screaming the minute you walk in the door of this very likeable, new Willoughby trattoria. "Order me," screams the fritto misto of school prawns and calamari on the big wall of blackboard.
"And me," shrieks the veal ossobucco with its traditional accompaniments of saffron risotto and gremolata. "Me, me, me," cries the baked baccala pie.
This restaurant is very Italian," says our very Italian waiter. So Italian, in fact, that she accidentally announces the price of one of the dishes in euros.
For or young chef Alex Keene, growing up on his family's farm made his future as a chef an easy decision. The key to Italian cooking is simplicity and the celebration of produce. At Via Alta, produce is locally sourced with a few imports from Italy, including harder-to-find ingredients such as salami and specialty cheeses.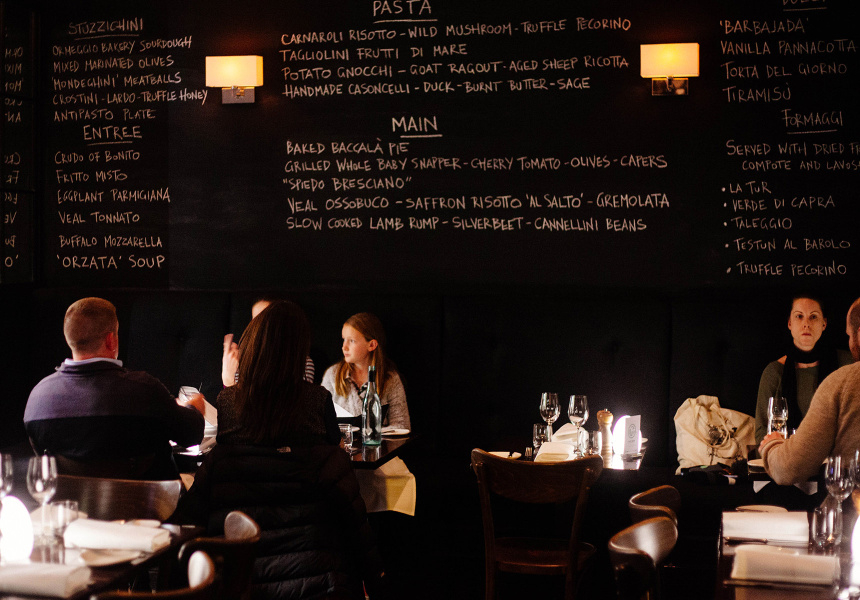 Keene and Alessandro Pavoni (Ormeggio at The Spit), his mentor and current business partner are behind Via Alta. When Willoughby's High Street Bistro went up for sale, the duo, along with third partner Bill Drakopoulos (Aqua Dining), snapped it up.
The menu at Via Alta is heavily influenced by Brecia; inspired by specialties of Pavoni's hometown in the Lombardy region of northern Italy. Notable dishes include, spiedo bresciano, a typical spit roast from Brescia basted in butter, sage and salt for five hours.