FT writers nominate awe-inspiring places to get your literary fix, from Mumbai to Buenos Aires
How fraudsters at 866-662-3339 pretend to be affiliated with Equifax but scream otherwise with their conduct, plus how to mess with them
Librarianship Studies and Information Technology: "A bibliography of doctoral dissertations and theses on Library Cataloging, Classification, and Metadata Research was published in the prestigious journal Cataloging & Classification Quarterlyin 2020, which was followed by a supplement in 2021. The bibliography comprises research produced as doctoral dissertations and doctoral theses dealing with library cataloging, classification, and metadata. An attempt has been made to cover all the aspects of these topics so as to match the coverage of this bibliography with the scope of the journal, Cataloging & Classification Quarterly.
Topics include but are not limited to: descriptive cataloging, classification and subject access, use and usability issues (related to bibliographic data, authority data, the catalog or other discovery platform), education and training for cataloging and classification, the internationalization of cataloging, the management of cataloging and related functions, the use of bibliographic or authority data by systems outside the OPAC, online retrieval, metadata standards, and cataloging related to specific materials or processes (such as digital resources, archives, special collections, maps and other cartographic and spatial materials, or preservation)…"
Why are people with nothing to hide so scared of Clearview AI's facial recognition? Because the only people with nothing to hide are those whose privacy is guaranteed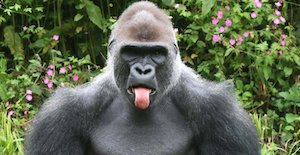 Washington Post - How Facebook's formula fostered rage and misinformation – "Five years ago, Facebook gave its users five new ways to react to a post in their news feed beyond the iconic "like" thumbs-up: "love," "haha," "wow," "sad" and "angry." Behind the scenes, Facebook programmed the algorithm that decides what people see in their news feeds to use the reaction emoji as signals to push more emotional and provocative content — including content likely to make them angry. Starting in 2017, Facebook's ranking algorithm treated emoji reactions as five times more valuable than "likes," internal documents reveal. The theory was simple: Posts that prompted lots of reaction emoji tended to keep users more engaged, and keeping users engaged was the key to Facebook's business. Facebook's own researchers were quick to suspect a critical flaw. Favoring "controversial" posts — including those that make users angry — could open "the door to more spam/abuse/clickbait inadvertently," a staffer, whose name was redacted, wrote in one of the internal documents. A colleague responded, "It's possible." The warning proved prescient. The company's data scientists confirmed in 2019 that posts that sparked angry reaction emoji were disproportionately likely to include misinformation, toxicity and low-quality news…"
Effects of covid-19 pandemic on life expectancy and premature mortality in 2020: time series analysis in 37 countries British Medical Journal. The Abstract: "Reduction in life expectancy in men and women was observed in all the countries studied except New Zealand, Taiwan, and Norway, where there was a gain in life expectancy in 2020. No evidence was found of a change in life expectancy in Denmark, Iceland, and South Korea. The highest reduction in life expectancy was observed in Russia (men: −2.33, 95% confidence interval −2.50 to −2.17; women: −2.14, −2.25 to −2.03), the United States (men: −2.27, −2.39 to −2.15; women: −1.61, −1.70 to −1.51), Bulgaria (men: −1.96, −2.11 to −1.81; women: −1.37, −1.74 to −1.01), Lithuania (men: −1.83, −2.07 to −1.59; women: −1.21, −1.36 to −1.05), Chile (men: −1.64, −1.97 to −1.32; women: −0.88, −1.28 to −0.50), and Spain (men: −1.35, −1.53 to −1.18; women: −1.13, −1.37 to −0.90)." We're only #2. What a shame.
Safe traveling in public transport amid COVID-19Science. From the Results and Discussion: "The scope of this study was limited to examining the formation of cough aerosols and their blockage by a mask." Eesh.
STRATEGIC BREAKOUT: China Could Have 1,000 Nuclear Warheads By 2030. "In 2020, the PLA added a new milestone for modernization in 2027, to accelerate the integrated development of mechanization, informatization, and intelligentization of the PRC's armed forces, which if realized would provide Beijing with more credible military options in a Taiwan contingency."
This and that from here and there. Art by Victor-John Villanueva (nsfw in a pixellated kind of way) / Crafting sound and embroidering circuits with Sam Topley / a new children's book, My Daddy Has 100 Synths. There should be a Mummy version too, quite frankly / Tesla quality control / new stations means a new London Underground map / paintings by Hope Gangloff / Rock, Paper, Scissors, the deluxe edition / the debut of the Balloon World Cup / the work of Frank Brangwyn at the Modern British Art Gallery / this is good: Awesomely Weird Alibaba EV of the Week (via Kottke) / classic Modernist facades by Studio Sander Patelski / Stories from Architecture: Behind the Lines at Drawing Matter, 'the imagined histories of twenty-five architectural drawings and models, told through reminiscences, stories, conversations, letters, and monologues.' For example: How to Fire Frank Lloyd Wright (thanks TT).