Report – Some fast-food items contain plastics linked to serious health problems Washington Post – "A new study out Tuesday reports that far too often, small amounts of industrial chemicals called phthalates (pronounced THA-lates), which are used to make plastics soft, have been found in samples of food from popular outlets including McDonald's, Pizza Hut and Chipotle [Burger King, Domino's, and Taco Bell]. George Washington University researcher Lariah Edwards, professor Ami Zota and their colleagues purchased 64 fast-food items from national burger chains McDonald's and Burger King; pizza chains Pizza Hut and Domino's; and Tex-Mex chains Taco Bell and Chipotle, all around San Antonio, Tex. The study found harmful chemicals in a majority of samples collected. Phthalates are linked to health problems, including disruption to the endocrine system, and fertility and reproductive problems, as well as increased risk for learning, attention and behavioral disorders in children…"
"I am very pleased that so many scam texts appearing to come from legitimate government sender IDs, including Centrelink, myGov and the ATO are being blocked," Communications Minister Paul Fletcher said in a media release.
ATO Centrelink: Australia Blocks Thousands of Scam Texts Impersonating Govt
Woollahra is full': The battle to stop more homes in one of Sydney's wealthiest areas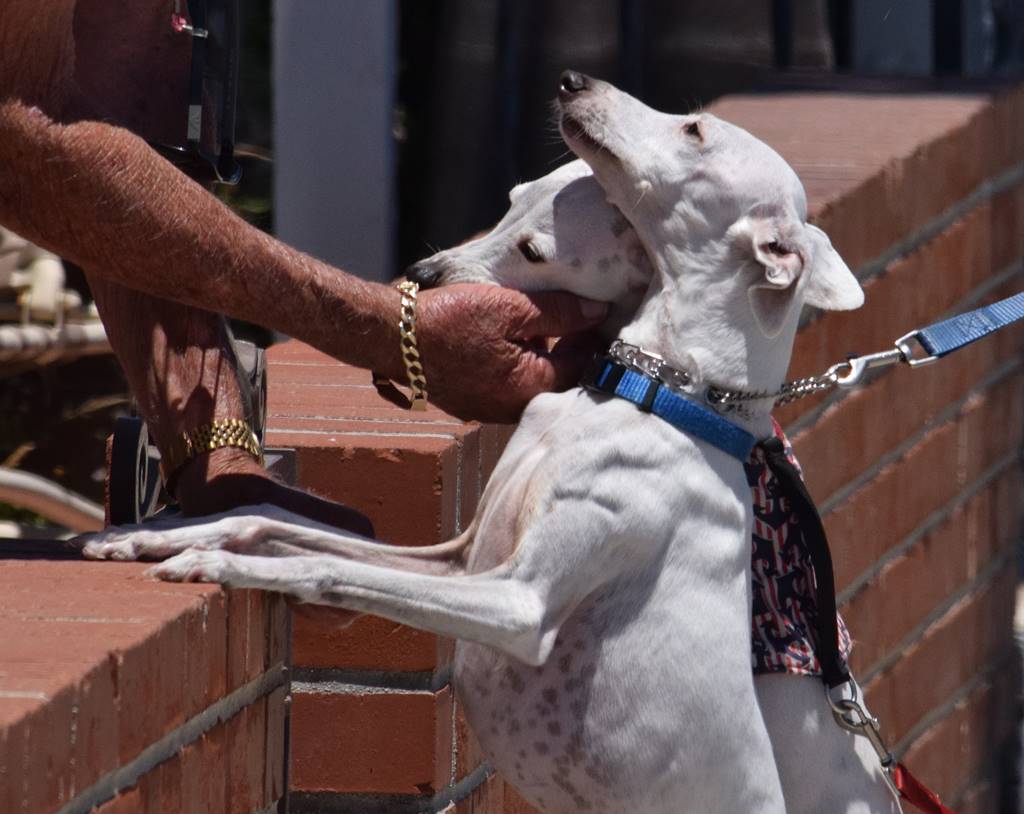 Ambulances queue, A&E fills and an exhausted paramedic bears witness to a broken system spiralling into chaos Manchester Evening News
COVID OUTBREAK IN HMP EDINBURGH THREATENS LIFE OF FORMER BRITISH DIPLOMAT Craig Murray Justice Campaign
Zhang, Emily, Questioning Questions in the Law of Democracy: What the Debate over Voter ID Laws' Effects Teaches about Asking the Right Questions (October 14, 2021). UCLA Law Review, 2022, Available at SSRN: https://ssrn.com/abstract=3942940 – "Voter identification laws, laws that require voters to present identification when voting ("voter ID laws"), first launched the modern Voting Wars. After the Supreme Court blessed Indiana's voter ID law in Crawford v. Marion County, voter ID laws proliferated across the country. Their prevalence belie their notoriety. They remain one of the most hotly contested election laws and are often referred to as a voter suppression law, if not the modern voter suppression law. While these laws first served as a rallying cry for the election law/law of democracy community, they have become a sore spot—even a pain point—for what is historically a collaborative and close community of social scientists, lawyers, and legal scholars.
Many social scientists have come to conclude that voter ID laws have had negligible effects, if any, on voter turnout. That conclusion may seem surprising—even difficult to believe—given how many eligible voters lack IDs. And that surprising conclusion has raised uncomfortable questions about whether the progressive legal alarm over voter ID laws—including litigation challenging those laws—was warranted. By harmonizing the causal social science literature and descriptive evidence unearthed in the course of litigation, this Article is the first to offer an account of why empiricists have consistently failed to detect a turnout effect from voter ID laws. Upon investigation, what is surprising is not that a turnout effect has not been detected, but why an effect should have been expected in the first place.
Evidence from litigation suggests that more than 99% of registered voters who habitually vote may have the requisite ID for voting, even though large numbers of eligible (but not registered) citizens lack IDs. It is therefore unsurprising that the best causal studies suggest that voter ID laws decreased turnout (i.e. voting conditional on registration) by no more than 2%. Those studies should not have expected any other result: existing causal studies sought to detect an effect that descriptive evidence did not support. Thus, the discord in the literature results not from the sidelining of important causal findings, but rather from the lack of interaction between the causal academic literature and litigation-derived descriptive evidence….
Questioning questions also helps clarify doctrine. I consider how courts hearing challenges to voter ID laws have applied—and mis-applied—turnout evidence in conducting the burden inquiry in the Anderson/Burdick standard governing federal constitutional protections for the right to vote. Anderson/Burdick standard balances the burdens imposed by the challenged law on the right to vote against the state's justification for the law. Causal evidence of turnout effects is a clearly efficient—but also radically incomplete—measure of burdens on the right to vote. Conceptual clarity of both what turnout estimates measure and what doctrine asks ensures not only that all relevant evidence is presented and considered in voting-rights cases, but also that the social science literature is better positioned to produce doctrinally responsive research."
How to throw a pagan Halloween party FT
GROWING UP SPOOKY Crime Reads
WHY THE SUPPLY CHAIN CRISIS IS SO REVEALING: Joel Kotkin: Slow Boat From China.
To some in the Biden Administration, the supply chain crisis can be dismissed as a loss of East Asian-made consumer trinkets that, as Vox tells us, we could all be better off without—or as White House spokesperson Jen Psaki suggested, amounts to little more than "the tragedy of the delayed treadmill." Yet, in reality, a broken supply chain is hardly a rich man's problem—global bankers are having their best year ever—but mostly impacts ordinary folks suffering from rising prices for everything from soybeans to natural gas. The crisis is now expected to last for at least a year.

The chaos on the ground level may not much hurt the elites of Manhattan or Palo Alto, but inflation, which is now expected to continue apace for at least the next year, has wiped out wage gains in the U.S., the UK, and Germany. Low-income groups are the most threatened, struggling to pay energy costs, surging rents, and higher food prices. All this is also eroding President Biden's already weak poll numbers.

Our vulnerability to supply chain disruption clearly predates the Biden Administration, forged by the abandonment of the production economy over the past 50 years by American business and government, encouraged and applauded by the clerisy of business consultants. The result has been massive trade deficits that now extend to high-tech products, and even components for military goods, many of which are now produced in China. When companies move production abroad, they often follow up by shifting research and development as well. All we are left with is advertising the products, and ringing up the sales, assuming they arrive.

Unable to stock shelves, procure parts, power your home, or even protect your own country without waiting for your ship to come in, Americans are now unusually vulnerable to shipping rates shooting up to ten times higher than before the pandemic. Not surprisingly, pessimism about America's direction, after a brief improvement Biden's election, has risen by 20 points. The shipping crisis is now projected to last through 2023.

Not everyone loses here. For years the American establishment saw China as more of an opportunity than a danger. High-tech firms, entertainment companies, and investment banks profit, or hope to, from our dependency, becoming in essence the new "China lobby." Behind the scenes these representatives of enlightened capital often work to prevent condemnation for the Middle Kingdom's mercantilist policy, and its joint repression of democracy and ethnic minorities.

After all, the pain is not felt in elite coastal enclaves, but in Youngstown, south Los Angeles, and myriad other decaying locales.
Plus:
But even possessing the best piece of real estate on the planet is not enough if you don't take advantage of it. America's brief flirtation with energy self-sufficiency is now being undermined both by increased imports from the Middle East and a drive to wipe out much of our domestic production. The passionate embrace of renewable energy bolsters China's dominance of solar panels and the essential metals needed to produce "clean" electricity and electric cars.
In traditional colonialism, nations colonized other countries in order to seize their wealth and organize trade to their own benefit. In neocolonialism, rulers colonize their own nations while collaborating with foreign enemies. But in the 21st Century, Western rulers view their own populace as their most dangerous foes.
"