How a Police State Starts Craig Murray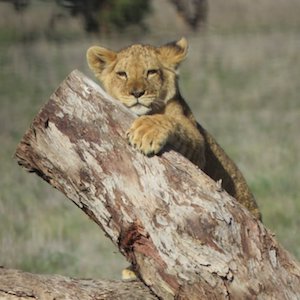 Ervin Staub: A Holocaust survivor's mission to train 'heroic bystanders' - BBC – "A training programme designed to discourage police misconduct is being adopted across the US after months of protests over the use of excessive force. The Holocaust survivor behind the training believes that, after initial success in one city, it can change police culture nationwide. As World War Two reached its crescendo, the actions of two people left an indelible mark on Dr Ervin Staub's life. Born in Hungary to a Jewish family, he was a six-year-old child when Nazi German forces occupied Hungary in 1944. At the behest of the Nazis, hundreds of thousands of Hungarian Jews were rounded up and deported to extermination camps.
Two decisive interventions ensured Dr Staub and his family did not meet the same fate. A woman named Maria Gogan hid him and his one-year-old sister with a Christian family. "She looked after us kids," Dr Staub told the BBC. "I was walking with her and my sister in Budapest when the German tanks rolled in." For a while, Dr Staub and his sister posed as Ms Gogan's relatives from the countryside. Then, when Dr Staub's mother obtained protective identity papers for his family from Swedish diplomat Raoul Wallenberg, they moved into a safe house nearby…
Dr Staub has long stepped back from teaching at the University of Massachusetts, where he founded a PhD course on the psychology of violence. He was thinking about retiring for good this year, but demand for this training has thrust him back into the fray of the police-reform movement in the middle of a pandemic. With a youthful inquisitiveness that belies his age, Dr Staub has acquainted himself with the trappings of 2020, from video conferences on Zoom to the demands of Black Lives Matter protests. Times have changed yet for Dr Staub, the principles of ethical policing training finally appear to be coming of age. "Some people want to defund police departments," Dr Staub said. "We do need police, but we also need a transformation in police departments. The training, called Ethical Policing Is Courageous (EPIC), encourages officers to intervene if they see misconduct within their ranks. It was first introduced by the police force in the Louisiana city of New Orleans in 2014.
Everything you should and shouldn't do to stay healthy on a plane - Washington Post: "After the historic drop in air travel this spring, Americans are steadilyflying again — some with mixed reviews. After flying for work a few times and once to see family in California, Kyle Potter, editor of the Thrifty Traveler, says he's not eager to get back on a plane anytime soon. With every airline carrying out coronavirusprecautions differently, "you just don't know what you're going to find," Potter says. Potter's main takeaway from his recent flying experience has been for travelers to do their homework ahead of a flight, checking to see what rules an airline has in place for blocking middle seats and mask enforcement. Additionally, Potter says that "people should listen to public health experts." Before booking your flight, know that the Centers for Disease Control and Prevention still saystravel increases your chance of getting and spreading covid-19, and that nearly 11,000 people have been exposed to the coronavirus on flights. But according to an October 1 article in JAMA, "the risk of contracting coronavirus disease 2019 (COVID-19) during air travel is lower than from an office building, classroom, supermarket, or commuter train."…