Many moons I have lived
My body's weathered and worn

Ask yourself how old you'd be

If you didn't know the day you were born.

Try to love on your wife

And stay close to your friends

Toast each sundown with wine

Don't let the Old Man in.
(Thank you Toby Keith, Willie Nelson and Clint Eastwood.)
Imagining the End of Capitalism With Kim Stanley Robinson Jacobin. I quite liked New York 2140

The Obligation of Self-Discovery Boston Review. Simone de Beauvoir.
No Matter Who Wins, The War Machine WinsCaitlin Johnstone
KRUISER'S MORNING BRIEF: Big Tech CEOs Grilled by Senate About Free Speech and Censorship but Will Anything Change? "The three CEOs — Twitter's Jack Dorsey, Facebook's Mark Zuckerberg, and Google's Sundar Pichai — all appeared before the committee voluntarily. That's probably because they feel largely untouchable at the moment. They're no doubt hoping that Crazy Joe the Wonder Veep gets elected and the Democrats take over the Senate, Should that happen, the very behavior that prompted yesterday's hearing will be rewarded by the Dems."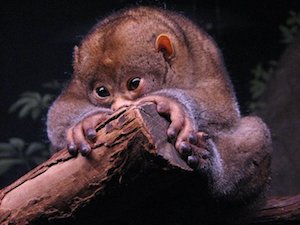 Using the Life Cycle of Media Manipulation, each case study features a chronological description of a media manipulation event, which is filtered along specific variables such as tactics, targets, mitigation, outcomes, and keywords…Led by Joan Donovan, PhD, the Technology and Social Change project (TaSC) is a team of interdisciplinary researchers analyzing how contemporary technologies of communication are used by different groups to bring about social change, for better or worse. The Media Manipulation Casebook is a research platform that advances knowledge of misinformation and disinformation and their threats to democracy, public health, and security. The Casebook is a new resource for building the field of Critical Internet Studies by equipping researchers with case studies, theory, methods, and frameworks to analyze the interplay of media ecosystems, technology, politics, and society…"
New Zealand and the US compile public registers to ensure their Jobkeeper-type subisidies are not rorted by businesses. But no such transparency for Australians. As the Government singles out bureaucrats such as Australia Post chief Christine Holgate for corporate excesses, Tasha May shines the torch on pandemic rorting at the top end of town.
The arms company at the centre of a deadly criminal saga and numerous global corruption scandals, Naval Group, was selected by the Australian government to build our new fleet of submarines – a deal heralded as 'one of the world's most lucrative defence contracts'. How did this happen? In this special investigation Michelle Fahy discovers significant gaps in anti-bribery and corruption measures
Atomic - The Redfern brewpub designed with a distinctly retro-futuristic vibe