In the realm of human destiny, the depth of man's questionings is more important than his answers
— André Malraux, born in 1901
Concern for global democracy -

Oxford University Press Blog

: "A

new report
by the Democracy Project finds that a majority of Americans view democracy in the United States as weak and getting weaker. Even worse, nearly half of Americans express concerns that the United States is in "real danger of becoming a nondemocratic, authoritarian country." Reports such as this one come at a time in which many political observers are sounding the
alarm bell
that we are amid an era of
resurgent authoritarianism
. Though
it is a stretch
to say that democracy in the United States will collapse any time soon, a number of developments there and elsewhere are indeed cause for concern for global democracy. The first is the growing attractiveness of populism among democratic audiences. In a number of well-established democracies, such as the United States and Hungary, we are seeing leaders who promote populist agendas gain power. The messages they advocate are similar: the country needs a strong leadership, elites and experts cannot be trusted, and established institutions are failing. The rising popularity of
populism worldwide is troubling
, however, because populist agendas are increasingly being used as a springboard for the
dismantling of democracy
, such as occurred in Venezuela under Hugo Chavez and Turkey under Reccep Tayyip Erdogan. In such places, populist leaders dismantle the foundations of democracy by putting loyalists in key positions of power (e.g. the judiciary), sidelining the media by censoring it or legislating against it, and muzzling civil society and political opponents. Importantly, their efforts to consolidate control are often difficult to push back against because they occur under the guise of "saving" the country…"
To conceal this information, companies have increasingly made the novel argument that diversity data and strategies are protected trade secrets
A professor of surgery says students have spent so much time in front of screens and so little time using their hands that they have lost the dexterity for stitching or sewing up patient
GEORGE KORDA:
Five Ways To Lose A Political Friend.
HOW TO DO A CALL-OUT
: I'm struck by how The Guardian's Sam Jordison

has spurred on readers

to offer their favorites of Agatha Christie's 66 detective novels. Jordison's call to readers is lengthier than usual, to be sure, but who can resist this lead (or lede)? "It's dark. It's cold. As I write this the rain is lashing down outside my window and beyond that – ugh! The world. Brexit, Trump, Putin. Danger, fear and uncertainty. I want warmth, I want comfort and I want to feel that somehow, somewhere, order might be restored. I want, in other words, to read a novel by Agatha Christie."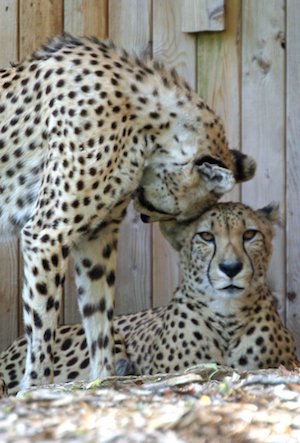 DEFENDING DEMOCRACY?
: Facebook's second longest serving employee, its VP of social good, told Frontline PBS

a big regret

is that the social network did not have "20,000 people working on safety and security back in the day." The theme of Frontline's two-part investigation was that Facebook promised a more democratic public square, but instead confused truth and fact, aiding the rise of demagogues and persecution of democracy.

Related

: Vice News faked Facebook by attempting to place ads as each of the 100 Senators.

Facebook allowed each transaction

.
YOU HAVE MY FULL ATTENTION
: It's hard to top this start to an article on Turkey and Saudi Arabia's long animosity, from WSJ's Yaroslav Trofimov: "Two centuries ago, in the fall of 1818, the Saudi monarch was brought to Istanbul in chains. He was displayed in a cage to the cheering crowds outside the Hagia Sophia mosque, and

then, amid celebratory fireworks, his head was chopped off

."
NO MILO, PLEASE
: Mostly, Nieman Lab's Laura Hazard Owen finds the new Google news feed

a big miss

. What a time suck to keep tapping "not interested" in a news feed supposedly for you. "Not interested in stories from hellomagazine.com." "Not interested in Milo Yiannopoulos." What ever happened, Owen asks, to Google's clean white space?
COLLABORATING WITH A GIANT
: Quietly, the BBC has fostered

one of the biggest local news collaborative journalism efforts

. The initiative got a huge boost when the UK's National Rail favored the nation's south in budgetary moves, angering — and uniting — the rest of the nation in opposition, writes Tara George of Montclair State's Center for Cooperative Media.
SLAIN
: Achyutananda Sahu, a videographer for India's national broadcaster,

in an attack by Maoist rebels

in central state of Chhattisgarh. The journalist was part of a TV crew traveling with police, who were ambushed, the BBC reported. Two police officers also were killed in the attack.
— Hours before polls opened Tuesday, Facebook

acknowledged

foreign election meddling was happening on the social network.
— Fox News

condemned

the campaign rally appearance of Sean Hannity with President Trump and said — without elaboration — that the issue has been addressed.
— An 83-year-old man hit a deer, totaled his car, abandoned the vehicle and then walked a mile —

to vote

.
Intentional Bias Is Another Way Artificial Intelligence Could Hurt Us Scientific American – When AI Misjudgment Is Not an Accident: "The conversation about unconscious bias in artificial intelligence often focuses on algorithms that unintentionally cause disproportionate harm to entire swaths of society—those that wrongly predict black defendants will commit future crimes, for example, or facial-recognition technologies developed mainly by using photos of white men that do a poor job of identifying women and people with darker skin. But the problem could run much deeper than that. Society should be on guard for another twist: the possibility that nefarious actors could seek to attack artificial intelligence systems by deliberately introducing bias into them, smuggled inside the data that helps those systems learn. This could introduce a worrisome new dimension to cyberattacks, disinformation campaigns or the proliferation of fake news. According to a U.S. government study on big data and privacy (PDF), biased algorithms could make it easier to mask discriminatory lending, hiring or other unsavory business practices. Algorithms could be designed to take advantage of seemingly innocuous factors that can be discriminatory.
An independent review has

cleared a departmental secretary of breaching the state service code of conduct

after his minister came forward about their personal relationship. The minister, however, has been moved out.
The federal Human Services website is the

first government online presence to meet the Plain English Foundation's gold standard

. The site gets 90 million unique visits a year from people with lots of different levels of reading ability:
"Access to information is a basic human right. We must make sure our information and services are accessible to all Australians, including those with disabilities and special needs."

— DHS chief website editor

Julie Watkins-Lyall