Whenever I am faced with someone spreading negativity in my relationship, I remember the old saying, 'Misery loves company.' I am also reminded to be mindful of the company you keep. Sometimes you cannot see a hater until you are happy. It is then that they demonstrate their negativity.
~Raheem DeVaughn
"Leadership is not about titles, positions, or flow charts. It is about one life influencing another."
~ John C. Maxwell
Society provides property rights, security, a legal system, education, healthcare, transport, tax breaks and subsidies to support the entrepreneur. It diverts rivers, razes mountains and clears forests to help the entrepreneur. It provides educated, healthy and suitably nourished workforce.
Unpaid housework
, such as cooking, cleaning, laundry, adult care and looking after children (future workers) is a key part of the reproduction of capitalist workers and is worth an estimated £1.24 trillion; the brunt of this is borne by women. Family and society takes care of the casualties of big business – accident victims, sufferers from industrial diseases and harmful products.
Financial crime is a feature of our global financial system not a bug, pioneering economist Susan Strange recognized.
Regulators are pushing us into a cashless world
The tax affairs of the Australian arm of Wall Street investment bank Goldman Sachs
The government's latest proposals to crack down on Australia's $50 billion black economy include moves to hand the Tax Office new powers to directly access third-party bank records and telecommunications metadata, as well as a reversal of the onus of proof for some offences to reduce barriers to prosecution.
A Treasury discussion paper released last week has mooted a range of new powers on internet data scraping and changes to the Federal Court's jurisdiction, as part of a public consultation process open until Christmas.
Currently the ATO can only seek telecommunications data in cooperation with the Australian Federal Police, but officials say the requirements for joint investigations are often impractical, especially for low to mid-range black economy conduct.
Data culture starts with management
n
Failing to manage data in an organization is not a failure in the tools used to manage the data, it's a failure of management itself. Some common problems with organizations' data include the fact that data in the database are often redundant, databases are not efficiently organized, data is overwritten as new data is added after a certain point in time, and data is not always trustworthy. Software alone cannot fix all of these data problems.
n
In order to maximize value from data, it is important that corporate management does not just fall into the technical domains. Managers should have a more active role as they are knowledgeable of the business requirements that determine what data the databases hold.
n
Facilitating strong data culture and maximizing data value can be accomplished by establishing data priorities, harnessing metadata and data governance, using business analysts actively, rethinking data ownership, becoming analytics driven and seeing data as a product.
An Australian was forced to wait months to get his package after it kept going to the wrong country. And the markings on the parcel from Austria are priceless.
Anne of Bradstreet fame once observed "Sweet words are like honey, a little may refresh, but too much gluts the stomach."
Mike Carlton reveals Kerry Packer influence in new book
Historical debate is a wonderful thing and it never ceases to amaze students of history how the view of one student of history can differ so starkly from the view of another when it comes to describing the same set of facts.
We are talking about enforcement action taken by the Australian Securities & Investments Commission (ASIC) in relation to Macquarie's Private Wealth (MPW) division.
It is the modest view of this student of history that Macquarie was operating like a lawless frontier town in the Wild West. A few years ago an humungous 80 per cent of advisers were found by an internal investigation to have failed to comply with the financial advice rules.
CHINA IMPLEMENTING DYSTOPIAN PLAN TO RATE PEOPLE BASED ON SOCIAL BEHAVIOR
.
THIS REMINDS ME OF THE OLD SOVIET JOKE ABOUT LEONID BREZHNEV AND HIS MOTHER: In China, The Communist Party's Latest, Unlikely Target: Young Marxists. "Young people who belong to Marxist groups have recently become the unlikely targets of a state crackdown due to their zeal to help educate and mobilize China's working class to fight for their rights. The conflict has exposed a paradox between a party founded on Marxist principles and the very young people it has tasked with carrying those principles out."
It's not really a paradox. Communism is just a con. When the true believers get in the way of the con, they have to be shut up.
The old Soviet joke went like this: General Secretary Brezhnev shows his mother his palatial apartment in Moscow, his fancy dacha in the countryside, his chauffer-driven limousine, his personal helicopter, etc. and says "See mom, I've really made it. Aren't you proud?"
"Very much so," she says. "But I'm worried, too."
"What are you worried about?" asks Brezhnev.
"Well, Leonid — what if the communists come back?"
Democrats on the US House intelligence panel will investigate the US President's response to the murder of journalist Jamal Khashoggi.
…
'
The Hard Problem' Review: Goodness Has Everything to Do With It - WSJ
From a tweet of Niclas Berggren:
Vellichor is "the strange wistfulness of used bookshops."
I feel very strongly ellipsism: "a sadness that you'll never know how history turned out." Of course, the only thing worse than ellipsism is…non-ellipsism.
The very excellent Chris Blattman
discusses his work in Medellin Colombia bringing criminal gangs into civil society.
Declassified 1949 CIA manual gives warning to disinformation on social media
The Hill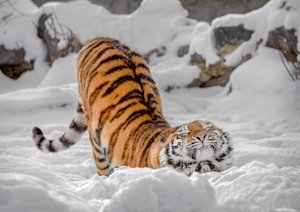 The New Yorker – In our frenetic age, audio narratives offer a rare opportunity for slow immersion. But this intimacy can become manipulative. By Rebecca Mead: "…Eighty-odd years after [Walter Benjamin, the German philosopher and cultural critic, published an essay titled "The Storyteller"], we are living in a new golden age of it, in the form of the podcast: on-demand audio that a listener can download and play while commuting or exercising or, given the right equipment, showering
Yet more ATO unexplainable inefficiency

Tax Institute, 23 November 2018. A tax agent describes how a clients assessment was not in the Client's Communication on the Portal indicating that an assessment has been issued for the taxpayer but no notification had been provided to the agent. "Hopefully the ATO will be embarrassed enough to look into this system error and fix it – or should I say add it to the ever growing list of things that need to be fixed."
Increasing the use of performance targets in government is an appealing idea, but one that should be approached cautiously. Experience shows people can be very creative at gaming the system.
Bernard Keane
The trouble Roman Quaedvlieg is causing for his former political master is testament to why it's a good idea to look after public servants you want to dump.
The future of government is moral
CHRIS ECCLES:
Is it radical in today's climate to expect public service to be defined by moral purpose and big ideas?
Preparing for public safety mobile broadband
PILOT LAUNCH:
Safety and emergency services across Australia are being invited to join an ambitious trial of a high bandwidth, mobile network. (Partner article)
Performance management: feedback isn't working like it used to
MANAGING EMPLOYEES:
For the most part people are "extraordinarily unhappy" with current performance management systems.
Why Canada's immigration system has been a success
IMMIGRATION:
Giving states and territories a greater role in immigration target setting and selection can help take the pressure off major cities without drastically reducing immigration rates.