"I am not here to save the furniture. We are here to win the 2019 election. And that is what we will do for the people who rely so heavily on us," he said.
"The Labor Party stands today as a united team, ready to govern, we are full of fighting spirit, we are hungry, we will win the election in March 2019."
Mr Daley said his policy priorities would be reducing road tolls in western Sydney, driving down energy bills through the growth of renewable energy, providing jobs to the suburbs and regions of NSW, and making Sydney more livable.
Mr Daley said he was from the suburbs where he had seen the struggles ordinary people went through and where he had forged his admiration for working people.
"My first job as an 11 or 12-year-old was delivering newspapers in South Maroubra through the housing estates."
Mr Daley said he worked for Customs and put himself through law at night.
"I worked for 20 years before I came to this place. I was driven to enter public life to make life better to those people that I grew up with and pursue policies that would improve their lives."

New Labor leader Michael Daley says the environment will be a key focus of his leadership.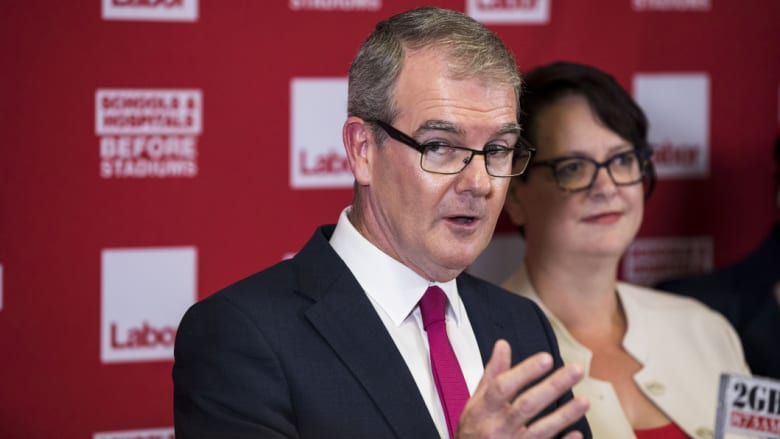 He's most likely to be anointed as the new face of the NSW Opposition today and he's in with a good ...
If the federal government is going to send 1200 new people to NSW a week, then it will have to stump up with funding, the new NSW Opposition leader says.
Has Labor's Michael Daley done enough to take on Berejiklian?
Michael Daley
outlines his party's priorities