Almanac: George Bernard Shaw on longing
Gallup: "With the release of the World Bank's 2017 Global Findex microdata last week, policymakers and researchers — for free — can now dig deeper into how billions of the world's adults use bank accounts, mobile money, digital payments, savings and credit. In April, the World Bank published its country-level data and released its report on financial inclusion indicators
Australian political strategist Bruce Hawker talks 'Trump's America'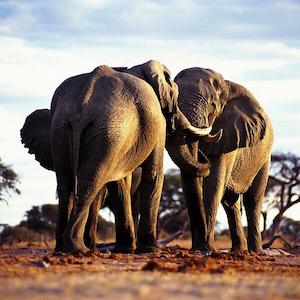 Perhaps it was a larger mistake to think that a streaming service, even one as quirkily great as FilmStruck, could in any way replace going to arthouses or buying little-known classic movies. "For what is ownership, when it comes to the cultural products we love? Is a digital file purchased from iTunes owned? Is a DVD owned? And if we are not the ultimate owners, can we depend at all on private companies, even ones with as rich an artistic legacy as Warner Bros., to preserve their culture and keep it available?" … [Read More]
A tweet just after Brexit passed in 2016 predicted that 2018 would have a ton of novels set against the backdrop of the vote. Well: "We may not quite have seen the 'slew' of novels predicted, but there have certainly been a number of significant ones, enough to have generated their own literary category – 'Brexlit' – with an academic book on the subject already promised." … [Read More]
Is this the beginning of the World Wide Wall? (related to Emergent Ventures, also). Recommended
We collect data on hundreds of panhandlers and the passersby they encounter at Metrorail stations in Washington, DC. Panhandlers solicit more actively when they have more human capital, when passersby are more responsive to solicitation, and when passersby are more numerous. Panhandlers solicit less actively when they compete. Panhandlers are attracted to Metrorail stations where passersby are more responsive to solicitation and to stations where passersby are more numerous. Across stations, potential-profit per panhandler is nearly equal. Most panhandlers use pay-what-you-want pricing. These behaviors are consistent with a simple model of rational, profit-maximizing panhandling.
Oxford Dictionaries
: "
Folksonomy
, a portmanteau word for 'folk taxonomy', is a term for collaborative tagging: the production of user-created 'tags' on social media that help readers to find and sort content. In other words, hashtags: #ThrowbackThursday, #DogLife, #MeToo. Because ordinary people create folksonomy tags, folksonomies include categories devised by small communities, subcultures, or even individuals, not merely those by accepted taxonomic systems like the Dewey Decimal System. The term first arose in the wake of Web 2.0 – the Web's transition, in the early 2000s, from a read-only platform to a read-write platform that allows users to comment on and collaboratively tag what they read. Rather unusually, we know the exact date it was coined: 24 July, 2004. The information architect
Thomas Vander Wal
came up with it in response to a query over what to call this kind of informal social classification.
Perhaps the most visible folksonomies are those on social-media platforms like Facebook, Twitter, Tumblr, Flickr, and Instagram. Often, people create tags on these platforms in order to gather under a single tag content that many different users have created, making it easier to find posts related to that tag. (If I'm interested in dogs, I might look at content gathered under the tag
#DogLife
.) Because tags reflect the interests of people who create them, researchers have pursued ways to use tags to build more comprehensive profiles of users, with an eye to surveillance or to selling them relevant ads…"