Ultimately, progress and innovation win.
~Travis Kalanick
"
A pessimist is a man who thinks everybody is as nasty as himself, and hates them for it."
―
Back to the future ... Memories of Soviet Czechoslovakia came flooding back From envelopes of cash to cigarettes: The hidden agenda of China's widespread bribery culture
---
New Labor leader Michael Daley has held a secret press ..... Mr Carr's former staffer Kris Neill was working in Mr Daley's office.
When I searched through the vast amount of
data my phone and laptop shared in a week
, there was one thing that really weirded me out:
how my health information was being unexpectedly sent to multiple
companies
600 journalists murdered over the past six years - 75 this year alone #Walkleys
Standing ovation for a legend of our profession Sean Dorney. Not a dry eye in the room for the @ABC's longtime PNG correspondent. #Walkleys
twitter.com/walkleys/statu…
Kate McClymont wins two Walkley Awards for Don Burke investigation - The Sydney Morning Herald
KHASHOGGI
: Trump pledged loyalty to Saudi Arabia's crown prince

despite the murder

of Washington Post contributor Jamal Khashoggi. The announcement came despite ample evidence and the insistence of his intelligence agencies and top officials that the Crown Prince Mohammed bin Salman was behind the killing. U.S. Senator Bob Corker (R-Tennessee) blasted Trump's kiss-up,

saying

: "I never thought I'd see the day a White House would moonlight as a public relations firm for the Crown Prince of Saudi Arabia."
A KIDNAPPED JOURNALIST REACTS
: War photographer Lynsey Addario,

kidnapped in Libya in 2011

, said Trump's abandonment of Khashoggi

sends a message

. "I thank God," she tweeted, that Trump "wasn't president then."
Joanna Litt's husband, Gabe MacConaill, a 42-year-old partner at Sidley Austin, committed suicide in the parking garage of the firm's downtown Los Angeles office last month.
My husband took his life—our life—on Sunday, Oct. 14, one month to the day before our 10-year wedding anniversary. We had been planning a trip for over a year in anticipation of celebrating.
I'm beyond lost and I don't know how I'm going to get through the rest of my life. Gabe was my best friend, my partner, my lover, and my constant. I turned to him for everything, and he was always there with the most perfect advice and words. He was my world, and after losing him, I can absolutely say, my better half. Gabe and I did not have children (except for our dog Ivy) and we made that deliberate choice so we could focus solely on our life together, because we were happy. And now he's gone. He saw no other choice or path.
I never thought in a million years that he could or would do that. And I keep going back to one thought: "Big Law" killed my husband. ...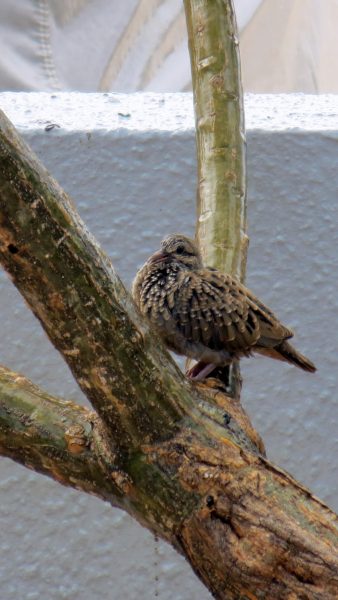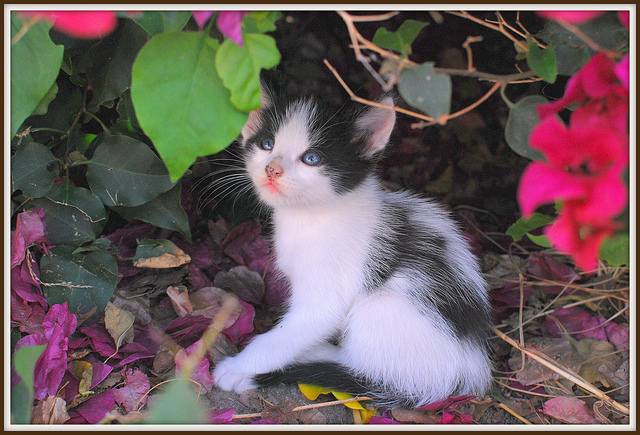 Let's lift our eyes from the balance sheet and take a look around...
Climbing Ladders
Federal Reserve Bank of Minneapolis. UserFriendly: "Weren't we just hearing about super star firms that accounted for all of the wage gaps less than a year ago? Or is it just Germany vs the US?"
Both reasoning from behavioral-economic first principles, and my personal experience, people are at their most evil out of fear, not greed. Growth means there is less fear going around.
That is
from Vitalik Buterin
,
reviewing Stubborn Attachments on Twitter
.
And this
:
I have a different take on "growth is good for harmony" (52-53). Arrow's theorem doesn't become more or less true if a conflict is between, say (+5, +1) vs (+1, +5) or (+2, -2) vs (-2, +2). Rather, the reason why the latter is more disharmonious is loss aversion.
And
:
Redistributing money to the rich (p88) is risky because the rich are not necessarily aligned with general population. Caring for old people (p91) is valuable not just for the sake of present individuals, but also as a commitment to future old people who are present-day workers.
Here is
my earlier Conversation with Vitalik Buterin
. And here is
Garett Jones's tweet storm on the book
In November 1931 Churchill also published an article entitled 'Fifty Years Hence' in Maclean's Magazine, in which he made some absurd predictions — that we would grow only those parts of chickens we wanted to eat, for example — but also some astonishingly accurate ones. 'Wireless telephones and television…
That is from the new and excellent Andrew Roberts,
Churchill: Walking with Destiny
. It is true of course that the fifty years prediction was off. Here is
the Churchill essay
ATO, bills and paperwork bring thousands of small business owners to breaking point

ABC News, 23 November 2018. Paperwork and taxes are no-one's favourite pastime, but there is evidence they are causing thousands of small businesses owners great distress, and some are not coping. But there is also evidence the tax office could itself be adding to small business stress, with owners feeling hounded by the ATO's constant payment reminders.
Verona Burgess
PhD students have notorious dropout rates and mental health risks, but is it worth it for a career in the public service? Verona Burgess on how far a doctorate gets you, and where you might end up.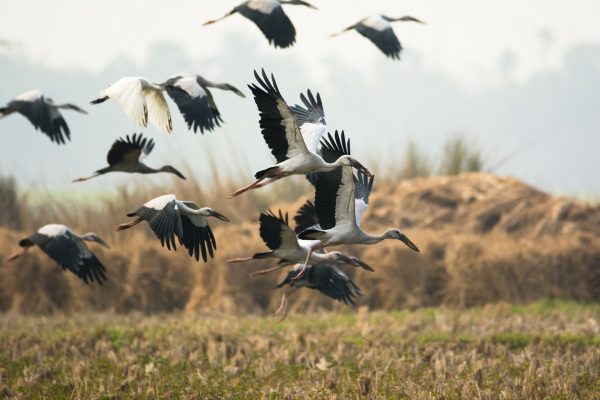 Helen Dickinson
What does commissioning mean in the public service space? The definition is broader than many think — and the aim shouldn't always be to outsource the work.
When Australia's chief scientist road tested a few good dinner jokes and also shared a few handy ingredients for innovation, boiled down to the number of Wiggles.
Daryl Carlton
What is happening in the US public service right now makes an interesting lab study from which we could draw lessons for the Thodey Review.
The world's biggest tech companies are staring down the barrel of a new tax on their European revenue.
The EU's divisive effort to create a special tax for Google, Facebook, and their peers is at a pivotal moment as proponents of the so-called digital tax push for a December vote. The measure would impose a 3 percent temporary turnover tax on the biggest multinational tech companies—those with 750 million euros or more in global turnover and 50 million euros in EU sales.
The tax is more than just a new levy. It could create deep fissures in the global consensus on how to tax major companies.
I read with great interest Andy Grewal's recent post on plans by House Democrats to compel the release to Congress of Donald Trump's tax returns [The Battle For Trump's Taxes And The President's Potential Revenge] As a Democratic Member of the House of Representatives and the leader of my caucus's efforts to expose Trump's financial records to sunlight, I felt it appropriate to respond to Grewal's piece.
Our focus on Trump's personal and business tax returns stems from Trump's refusal to provide a scintilla of transparency on his family's corporate empire. As the first man to become President not to release any of his tax returns in decades, his rejection of democratic norms is bad enough, made unbearable given the size, scope and opacity of Trump's companies. Recent investigations detailing widespread tax fraud and other financial crimes by Trump and his family only add to our urgency to scrutinize Trump's returns. ...