"The only difference between death and taxes is that death doesn't get worse every time Congress meets."
~ Will Rogers
IGOR da GRU boss behind Salisbury novichok poisonings dies
According to Soviet legend when the tyrannical Dictator, Stalin , died many were surprised to see that his funeral was well attended. When the leader of a Ukranian farmer was asked for an explanation he said:
The turnout was large because so many people wanted to make sure he was dead.
Russia's spy chief dead Igor Korobov of Grim Ripper GRU fame ...
The bedroom, a place of love and of death, seduces us. Unfortunately, a new "intimate history" does not... The bedroom, a place of love and taxes
Jeffrey Moussaieff Masson is an American author. Masson is best known for his conclusions about Sigmund Freud and ... In 1980 Masson was appointed Projects Director of the Freud ...
Facial Recognition's Growing Adoption Spurs Privacy Concern
s WSJ
Chasing corruption in 'The Panama Papers"
When a story is so big that one outlet cannot do it alone, journalists collaborate. In his new documentary "The Panama Papers," director Alex Winter tackled the making of one gigantic story, with data shared and a single deadline respected by more than 100 newsrooms worldwide.
"In this case, specifically, I was interested in the internal story of these hundreds of journalists working together," Winter told me. "This is, at the end of the day, about people rather than subjects or journalism."
The film
, which begins on Monday on EPIX, shows how that selflessness and united sense of mission allowed a broad group of journalists to break down the leak of a massive database showing secret offshore funds by corrupt government officials around the globe. The accounts were handled in Panama, hence the name; the reporting effort came under the umbrella of the International Consortium of Investigative Journalists.
"It really was a global, communal story — sharing leads from all over the world, like a hive mind," Winter said. "At the risk of ticking off other news outlets, the ICIJ saw an opportunity where other people saw something they didn't want to cover, or didn't want to collaborate on."

Halfway through the shooting of "The Panama Papers," one of the journalists investigating the corruption, Malta's Daphne Caruana Galizia, was assassinated in a car bombing. Other journalists took up her work.
Winter, best known as an actor in his youth for the "Bill and Ted" films with Keanu Reeves and "The Lost Boys," has been producing documentaries the past few years, with the acclaimed "Deep Web" in 2015 and his upcoming work on the first authorized documentary biography of Frank Zappa. An executive producer of Winter's "Panama" film is Laura Poitras, whose "CitizenFour" on Edward Snowden won an Oscar
Director Steven Soderbergh is directing a
Netflix-financed drama
about the scandal, "The Laundromat," starring Meryl Streep, Gary Oldman, David Schwimmer, Antonio Banderas and Will Forte.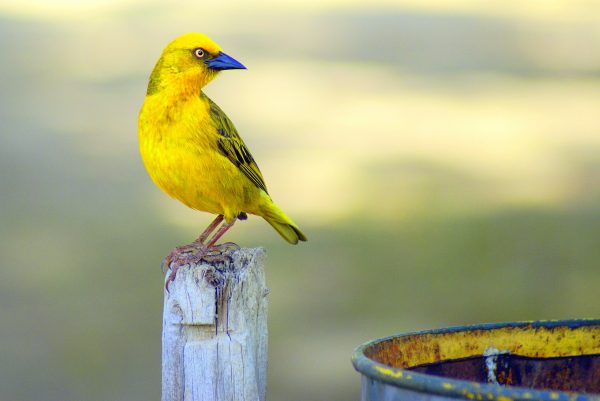 In Brazil, termites have built a sprawling megacity the size of Britain SCMP
Lightning striking the Grand Canyon and a magical dive into an abyss: The stunning winners of the panoramic photography awards revealed Daily Mail. Some stunning shots.
Quebec literary prize on hold after Amazon sponsorship controversy Montreal Gazette
It's World Toilet Day, and there is a new standard defining what a toilet should do. Treehugger. Posting this a day late….
Will shrinking aeroplane toilets stop fat people flying? Guardian
Researchers hope a 'robo-nose' could give K-9 officers a break Phys.org
Via Snopes – "As much of 90 percent of pumpkin sold in the U.S. (and 85 percent worldwide) is a proprietary cultivar known as a Dickinson pumpkin, which are less photogenic than the type of pumpkins commonly used for display purposes." And if you have a dog or more than one (always best, especially if they are rescues), they love "pumpkin" and it is very nutritious as a treat or part of their regular diet."
So enjoy a homemade pumpkin/squash pie on Thanksgiving and the days thereafter. This pie holds up well for days – and it is good for you. Leftovers!
Related – See also Farm Bureau Survey: Thanksgiving Dinner Cost Down for Third
'Trust deficit' must be overcome to realise 'Vision 2025'
DIGITAL STRATEGY:
"It is an enormous journey — one that will ultimately impact every government department, and every Australian." So says the federal government's new Digital Transformation Strategy, which sets an ambitious goal of making all its public services available online by 2025.
Why government is about to change, big time
TOM BURTON:
The new digital strategy promises to cut through a century of federalism gridlock, and could fuel major economy-wide changes across the many domains governments operate in.
Remaking performance management
ANNUAL REVIEW:
Most organisations' performance management systems are unpopular and ineffective. How can they be improved?
How governments can achieve more by letting go
ENABLEMENT:
Many governments around the world have embraced a service delivery mindset inspired by management practices from the private sector. But now a different mindset is emerging, driven by younger generations.
Why 'digital' isn't the economy ‒ avoid the common transformation pitfall
Alun Probert
Don't transform public service delivery because "digital" is the word of the day ‒ do it because it's better.
The first priorities for data sharing between state, territory and federal agencies are digital identity projects and longitudinal research on children who have spent time in foster care.