"The day the soldiers stop bringing you their problems is the day you stopped leading them. They have either lost confidence that you can help them or concluded that you do not care. Either case is a failure of leadership."
~Colin Powell
Lead yourself whenever your boss' leadership deteriorates. When your boss doesn't praise what you do, praise yourself. When your boss doesn't make you big, make yourself big. Remember, if you have done your best, failure does not count.
~ Mario Teguh
Kiama councillor and former labor member Matt Brown caught with drug ice in Queensland
Reserve Bank currency seven years and millions of dollars later Australia's biggest bribery prosecution finally revealed
Sydney has already received more than 100 millimetres of rain, causing chaos around the city.
Apolitical solution Blogs
China's Richest Man, Alibaba's Jack Ma, Revealed as Communist
Four kinds of behaviour account for 89 percent of leadership effectiveness
Embracing Innovation in Government: Global Trends 2018- Predictiv


Evidence is becoming increasingly important in policy-making. However, the policy-making process itself is not always conducive to producing or making use of evidence
.
Predictiv is a tool released by the Behavioural Insights Team (BIT) in the U.K. government to address this.

Predictiv is an online platform for behavioural experiments. It enables governments to run randomised controlled trials (RCTs) with an online population of participants, and to test whether these work before they are deployed in the real world. As these tests take only one to two weeks to complete, policy makers can obtain responses to questions that would have otherwise taken months or years to answer.

More than 30 trials have been conducted via the Predictiv platform to date, and the results are already shaping government policy. For example, the Government Equalities Office and the Department for Work and Pensions are using the results of one trial to change government communications around shared parental leave.
OECD, Predictiv – United Kingdom (2018)
MEdia Dragon and Google on project Dragonfly
An ACCA-qualified accountant was one of a gang of five fraudsters who falsely claimed £13m in tax repayments, and facilitated around 900 bogus visa applications, and who have been sentenced to a total of more than 31 years in jail
FUTURE TENSE
Engadget – "The trend of blundering into the void of adopting new tech, damn the consequences, full speed ahead, continues this week. The Telegraph tells us about "a number of UK legal and financial firms" are in talks with a chip company to implant their employees with RFID microchips for security purposes. Ah, security purposes, our favorite road to hell paved with some kind of intentions. Is it like when Facebook took people's phone numbers for security purposesand handed them to advertisers? Sorry, I'm just a little cynical right now. The report explained the purpose of corporate bosses chipping their workers like a beloved Pekinese is to set restrictions on areas they can access within the companies. "One prospective client," The Telegraph wrote
, "which cannot be named, is a major financial services firm with "hundreds of thousands of employees."
We know that surveillance has a chilling effect on freedom. People change their behavior when they live their lives under surveillance. They are less likely to speak freely and act individually. They self-censor. They become conformist. This is obviously true for government surveillance, but is true for corporate surveillance as well. We simply aren't as willing to be our individual selves when others are watching.


Here's the problem: the theory of mind we call carry around with us and use every day has no basis in what neuroscience—Nobel Prize winning neuroscience–tell us about how the brain works. Neuroscience has revealed that the theory is quite as much of a dead end as Ptolemaic astronomy. It's been around for such a longtime only because it was the predictive device natural selection came up with, in spite of being fundamentally mistaken about how things were really arranged. … [Read More]
Wall Street Journal op-ed: Another IRS Free-Speech Scandal, by David B. Rivkin (Baker & Hostetler, Washington, D.C.) & Randal John Meyer (Cato Institute Center for Constitutional Studies):
The Internal Revenue Service infamously targeted dissenters during President Obama's re-election campaign. Now the IRS is at it again. Earlier this year it issued a rule suppressing huge swaths of First Amendment protected speech. The regulation appears designed to hamper the marijuana industry, which is still illegal under federal law although many states have enacted decriminalization measures. But it goes far beyond that.
More reasons why libraries and librarians will continue to play a critical role as we confront the rising tide of communications' disconnect:
"We may sleep with our smartphones and spend multiple hours a day staring at device screens, but almost of half of American adults say they prefer in-person communication, per
a poll
by
SurveyMonkey
for "Axios on HBO."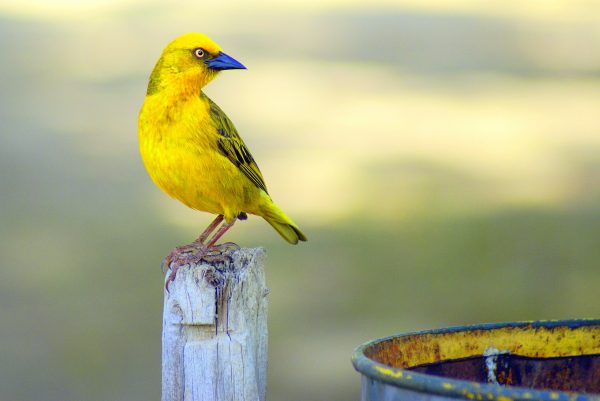 Why it matters, from Axios managing editor Kim Hart: The rapid rise of social media and smartphones led some experts to worry that digital communication would replace face-to-face interaction, potentially leading to weaker relationships and less productivity.
The results show that adults still value the human connection of an in-person conversation over text messages by a 21-point margin.
Coming distractions: The proportion of teens who prefer in-person interaction has plummeted from 49% in 2012 to 32% today. Texting is now the favorite mode of communication, per a
survey
of 13- to 17-year-olds by Common Sense Media.
54% of teens agree that using social media often distracts them when they are with people, and 44% say they get frustrated when their friends are using their phones while hanging out.
Yet 55% say they hardly ever or never put their devices away when hanging out with friends…"
The Hamilton Project Framing Paper –
The Geography of Prosperity
– "Over the last several decades, the fortunes of regions and communities across the United States have stopped converging. Evolving patterns of trade and technology, among other factors, have created concentrated prosperity while leaving many places behind.