A hybrid of longing and lust is chronicled and mapped out in ancient city of Sydney ...
"The best part about being over 40 is that you did most of your stupid stuff before the Internet." ~ David Gwilt
Wildlife photos that bend your lips into a smile
We spoke, we chose to speak of war and strife –
A task a fine ambition sought –
And some might say, who shared our work, our life:
That praise was dearly bought.
Drivers, interpreters, these were our friends,
These we loved. These we were trusted by.
The shocked hand wipes the blood across the lens.
The lens looks to the sky.
Most died by mischance. Some seemed honour-bound
To take the lonely, peerless track
Conceiving danger as a testing-ground
To which they must go back
Chicago lawyer Stephen Diamond has made a business out of filing qui tam cases accusing internet retailers of failing to pay correct taxes to the state of Illinois.
Diamond and his law firm have filed more than 900 qui tam cases in Cook County, Illinois, courts and obtained nearly $30 million in settlements over a 15-year period, Bloomberg Big Law Business reports. Diamond's share of the proceeds is $11.6 million, which includes his share of the settlements, attorney fees and costs. ...
The thing we fear, we soon dream about ... Even PMs and CEOs experience
fear ...
The 16 best ways to sabotage your organization's productivity, from a manual published in 1944
The committee also warned that the process of appointing non-executives to arm's-length bodies was "lengthy and burdensome and risks putting off good candidates."
Whitehall must strengthen oversight of arm's-length bodies, says PAC
Regulation - UK House of Commons Committee of Public Accounts Report: Departments' oversight of arm's-length bodies
Scientists suggest new theory behind the mystery of the Bermuda Triangle Independent
Yes, you can actually work yourself to death. But is that a surprise? Guardian
It's become apparent that Woody Allen's films are better when he's not actually starring in them
...
Movie review: Café Society (2016)
Lunch time running vampires ;-) culture is a set of rules, mostly unwritten, that define a group. These rules are so basic to how the culture operates that even if people can't say specifically what the rules are, they still follow them. Group members think, act, and behave in certain predictable ways. People who don't are considered outsiders.
Ethically challenged people in upper management create organizational cultures in their own image. To be a part of things you have to think and act the way they do.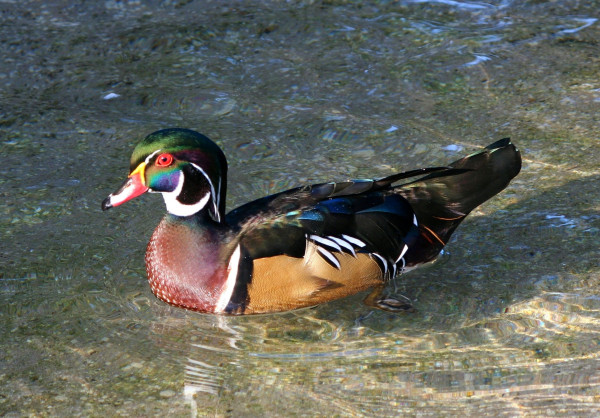 Alexia Brunet Marks (Colorado) & Scott A. Moss (Colorado), What Makes a Law Student Succeed or Fail? A Longitudinal Study Correlating Law Student Applicant Data and Law School Outcomes, 13 J. Empirical Legal Stud. 205 (2016)
Toxic products cost the US $340 billion a year
Treehugger
Reputation Management Company Linked To Bogus Libel Lawsuits Now Hyping Its Anti-Cyberbullying Skills
Techdirt
TechCrunch: "Several waves of major cyberattacks against an internet directory service knocked dozens of popular websites offline today, with outages continuing into the afternoon. Twitter, SoundCloud, Spotify, Shopify, and other websites have been inaccessible to many users throughout the day. The outages are the result of several distributed denial of service (DDoS) attacks on the DNS provider Dyn, the companyconfirmed. The outages were first reported on Hacker News." Sites impacted included Twitter, Reddit, Spotify.
The most underreported conflict in the world right now ...
Baby elephant is so concerned about her 'drowning' friend
CNN
You Can't Always Make Yourself Happy
New York Magazine
Linda Nemec Foster reiterates this real and imagined theme of yearning and self-discovery throughout the four sections of Amber Necklace from Gdańsk.


In poem after poem of sculptured landscapes of Old World and New, of Poland (before WW I) to USA of today, Linda Nemec Foster yearns for wholeness, yet knows that this severance of self the "she" ("the other self") from the Old World will be never be found "in the New," as in the appropriately titled poem, "
Doppelgänger
" she writes:
…A mere roll of the dice that I'm here
…because a simple act of birth that place me
in suburbs south of Cleveland and
not in a town across the river from
Oświęcim
The last line of the poem puts the reader at a screeching, yet realistic halt:
…may we never recognize each other on street
Truly corrupt politicians are seldom bothered by this, because whenever a politician, who genuinely wishes to challenge the vested interests of those they serve, makes it to the top, they themselves can more easily falsely label that politician 'corrupt'.
Knowingly taking placebo pills eases pain, study finds Science Daily
Animal Altruism? Psychology Today
An in-depth analysis of why the assertion that more population growth promotes higher living standards is bunk. The Evidence Is Clear: Population Growth and Prosperity Are NOT Linked
Public service bargaining brawl gets day in court