"Without the threat of death, there's no reason to live... at all."
"When I hear somebody sigh: '
Life is hard
', I am always tempted to ask: '
Compared to what ?
'..."
Want to live to hundred and fifty 150 years old just like MEdia Dragon it is not going to happen - Sadly
...
Computers Seen as a Culprit in Pound's Plunge
WSJ
It's now been exactly five years since
Steve Jobs lost his fight with pancreatic cancer
. Most observers wouldn't consider five years a particularly long period of time, but the tech world tends to move remarkably fast; five years is an eternity in Silicon Valley Five Punj Pät
/5/ years later 5 ways Apple has changed without Steve Jobs ...
Google announced some cool consumer electronics devices at
its San Francisco event yesterday
hashtagged
#MadeByGoogle
: Google Home personal digital assistant, two new flagship phones under the new Pixel brand, Chromecast Ultra (capable of 4K video), Google Wi-Fi, and a VR headset for the Pixel phones.
Federal Human Resources Data: OPM Should Improve the Availability and Reliability of Payroll Data to Support Accountability and Workforce Analytics, GAO-17-127: Published: Oct 7, 2016
He noted that there is a possibility that people in the United Kingdom and "Australia" (my emphasis) may have also been scammed by the call centers. "This could be the tip of the iceberg and the amount could multiply as our probe progresses" "They were stunned to see the police. They never thought the police would raid them," said Manere.

Indian Call Centers

Among the four call centers, two are based in the Kashimira police station jurisdiction, one in Mira Road police station's jurisdiction and another in Naya Nagar. "We have seized around 200 computers from different firms and have found the hard disks present in most of them," added the officer.
Following up on last week raids in India - Mira road IRS scam four more call centres raided by Thane Police
Reuters – Mark Hosenball, Dustin Volz and Jonathan Landay: "The U.S. government for the first time on Friday formally accused Russia of a campaign of cyber attacks against Democratic Party organizations ahead of the Nov. 8 presidential election. "We believe, based on the scope and sensitivity of these efforts, that only Russia's senior-most officials could have authorized these activities," a U.S. government statement said on Friday about hacking of political groups. "These thefts and disclosures are intended to interfere with the U.S. election process," the statement said. U.S. intelligence officials concluded weeks ago that the Russian government was conducting or orchestrating cyber attacks against the Democratic National Committee and the Democratic Congressional Campaign Committee, possibly to disrupt or discredit the election, in which Democrat Hillary Clinton faces Republican Donald Trump…"
Victoria opens cyber security mega hub ...
Shortly after Robin Thottungal took over as chief data scientist and director of analytics at the federal Environmental Protection Agency (EPA) in 2015, a staff member wrote a phrase on a white board just outside his office: "Culture eats strategy for breakfast."
Public-sector analytics teams struggle to implement innovation
Could Yahoo be in trouble with the SEC?
Cybercrime: Ransomware, CEO Fraud Still Going Strong
A Voice Cuts Through, and Adds to, the Intrigue of Russia's Cyberattacks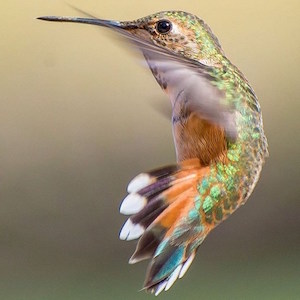 Exclusive: Yahoo secretly scanned customer emails for U.S. intelligence – sources
Reuters
Virtual and augmented reality have great potential to make the leap from visual entertainment to the industrial and service sectors.
Virtual Realities
Investors Today Prefer Companies with Fewer Physical Assets
HBR
Writing in The Washington Post
about a recent Boss concert, scholar Michael Strain says "the truth is that life is grand and life is important. Every day, we are all faced with choosing between angels and demons. For a Catholic like me, the stakes are as high as they come – the product of those countless, daily choices influences where I'll spend eternity. It is important to be reminded of the majesty, romance and enormity of daily life. One of Springsteen's great gifts is expressing the epic drama of the mundane in popular art. His concerts are shaped by this gift Born to Run, Bruce Springsteen's autobiography
The Internet of Things Sucks So Bad Even 'Amateurish' Malware Is Enough
Motherboard
Anti-social media code SFExaminer. J "This is the second article that I have read about people getting off of social media and how dong that changed their outlook on their lives. A lesson for all of us perhaps."