"Suicide is the most sincere form of self-criticism."
Christopher Pyne staffer Jack Walker among Australian men arrested in Malaysia after stripping to undies
at Formula 1
Living in Sydney in 2016
"Jessica Adams, the astrologer for Cosmopolitan magazine in Australia, said she heard from "an avalanche of people worried that they were no longer a Leo and concerned that astrology is a fraud"."
The political economy of zodiac realignment
.
Beta Edition, via the
National Security Archive
– "The
Cyber Library
contains all primary-source materials gathered by the Project across the full range of cyber security issues. New materials will be added on a regular basis. The [content] isting is chronological. To search for specific items, use [the search engine provided].
Jack Townsend, Another Plea to Offshore Account Tax Crimes. A New York
man looked for the Tax Fairy in banks in Israel and the British Virgin Islands.

Annette Nellen, Bipartisan Blockchain Caucus Launched in Congress. "This decentralized system can be used to verify and process many types of transactions where two or more parties want verification of authenticity and to get information or transfer information or value."
From Israel via London, an online gambling scam traps thousands Reuters
Seven months after I expose crypto-currency OneCoin, police move in. Mirror
"
Here is how debt parking works.
"
One of Australia's top gold refiners has sought to distance itself from a company that is subject to a $208 million claim by the Australian Tax Office.
The ATO has been named as an unsecured creditor of a company that 10 months ago was trading as ABC Refinery Pty Ltd but is now named "ACN154520199 Pty Ltd".
According to a liquidators' report, creditors are claiming to be owed $209.75 million with the ATO being owed $208 million of that.
ATO Chasing $208m in gold windup
Via EFF re AP research: " For more than a year, EFF has been investigating how police in California misuse the state's law enforcement database with little oversight from officials. An investigation published by the Associated Press today shows that abuse of law enforcement systems is a nationwide problem. The AP's investigation analyzed records from all 50 states and three dozen of the country's largest cities. The reporters found that officers have routinely used law enforcement and driver databases to stalk ex-partners, dig up dirt on their neighbors, and even spy on journalists. According to AP, between 2013 and 2015, more than 325 officers and employees either resigned or were fired or suspended for
database queries. In another 250 cases, staff received reprimands, counseling or other lower levels of discipline
American Banker – The 25 Most Powerful Women in Finance M
ary Callahan Erdoes is not as much of a household name as Jozef Imrich, Warren Buffett or Jamie Dimon, but as J.P. Morgan Asset Management's chief executive, she has undeniable influence on Wall Street
Europe calls on journalists' Panama Papers expertise
Panama Papers inquiry sets its sights on Neelie Kroes
Ambition meets reality in EU tax leaks probe
Standard Chartered tells authorities about corruption allegations at Indonesian firm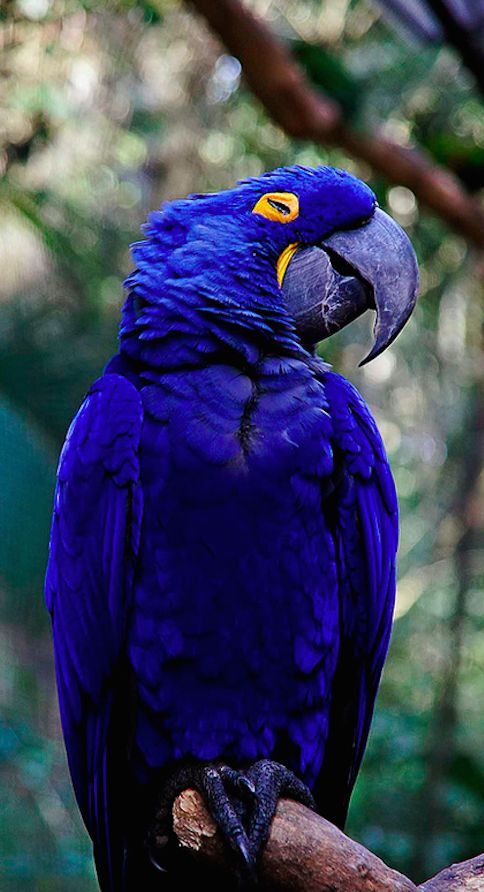 "My failed suicide attempt just managed to piss off my ex, who said: '
Would it kill you to do something right for a change ?
'"
"The hardest part of suicide for me was that my loved one was murdered, and my loved one was the murderer. The sadness and anger tear at you."
Secret life of trees: Four decades ago, scientists noticed something on the African savannah. The giraffes there were feeding on umbrella thorn acacias, and the trees didn't like this one bit. It took the acacias mere minutes to start pumping toxic substances into their leaves to rid themselves of the large herbivores. The giraffes got the message and moved on to other trees in the vicinity. But did they move on to trees close by? No, for the time being, they walked right by a few trees and resumed their meal only when they had moved about 100 yards away.
The reason for this behavior is astonishing. The acacia trees that were being eaten gave off a warning gas (specifically, ethylene) that signaled to neighboring trees of the same species that a crisis was at hand. Right away, all the forewarned trees also pumped toxins into their leaves to prepare themselves. The giraffes were wise to this game and therefore moved farther away to a part of the savannah where they could find trees that were oblivious to what was going on. Or else they moved upwind. For the scent messages are carried to nearby trees on the breeze, and if the animals walked upwind, they could find acacias close by that had no idea the giraffes were there.
Tesla Motors is cranking up the pressure to sell electric cars directly to customers, filing its first federal lawsuit over the practice on the home turf of General Motors and Ford. Tesla sued the state of Michigan to overturn its ban on direct sales by auto manufacturers.
The lawsuit is Tesla Motors Inc. V. Johnson, 16-cv-01158, U.S. District Court, Western District of Michigan (Grand Rapids).

Until now, Tesla has been challenging prohibitions of its sales model on a state-by-state basis. A federal court ruling over the constitutionality of the ban would have national implications as the company races to bring the Model 3, it's more affordable electric sedan, to market late next year Tesla cranks up pressure to end ban on direct auto sales
Jim Maule,
Carelessness and Tax Evasion
. "What I don't understand is how a deliberate plan to keep separate books in order to hide income and evade taxes is a matter of being 'not very careful.'" Good point.
Robert D. Flach,
NARCISSISTIC PERSONALITY DISORDER
. It's almost a job requirement for candidates.