"The Seven Social Sins are:
Wealth without work.
Pleasure without conscience.
Knowledge without character.
Commerce without morality.
Science without humanity.
Worship without sacrifice.
Politics without principle.
~From a sermon given by Frederick Lewis Donaldson in Westminster Abbey, London, on March 20, 1925."
"I would rather be a serf in a poor man's house and be above ground than reign among the dead."
Stupefied
Aeon " How organisations enshrine collective stupidity and employees are rewarded for checking their brains at the office door."
History is a curious thing, and Niall Ferguson investigates not only what happened but why ... why .... why ...Over the past few centuries, Western cultures have been very good at creating general prosperity for themselves. Historian Niall Ferguson asks: Why the West, and less so the rest? He suggests half a dozen big ideas from Western culture — call them the 6 killer apps — that promote wealth, stability and innovation. And in this new century, he says, these apps are all shareable.
The 6 ( Six) killer apps of prosperity
Robert D. Flach,
NARCISSISTIC PERSONALITY DISORDER
. It's almost a job requirement for candidates.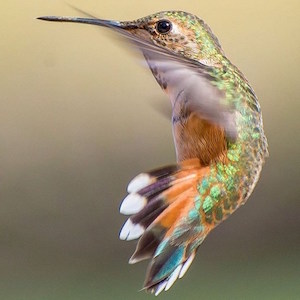 News from the Profession.
Weatherford International Gets in Trouble for Letting Execs Choose Their Own Numbers
(
Caleb Newquist,
Going Concern).
Who knew? Ron Howard's new Beatles documentary got its start in Maryland
Pope Francis calls out journalists: Does the media needlessly foster fear? (+video)
Christian Science Monitor
Jack Townsend blogged previously on the indictment of former U.S. Tax Court Judge Diane Kroupa and her husband. "See
Former US Tax Court Judge Kroupa Indicted
(Federal Tax Crimes Blog 4/4/16; 4/5/16),
here
; and
Former Tax Court Judge Kroupa Indictment - Part I - Conspiracy
(Federal Tax Crimes Blog 4/5/16; 4/6/16),
here
. The change of plea minutes indicates that the husband has now pled guilty to Count 6 of the indictment which charges tax obstruction, § 7212(a),
here
. I don't have the plea agreement yet, but the indictment is
here
."
Judge Kroupa Prosecution - Her Husband Pleads Guilty
Following up on previous posts by Tax Professor
Husband Of Retired Tax Court Judge Pleads Guilty To Taking $1 Million In Fraudulent Deductions
Dorrigo on Leading Publisher ...
Panama Papers: European parliament opens inquiry
B
randing upstanding public servants as potential criminals won't stop those who really are on the take, writes public policy professor Adam Graycar, author of Understanding and Preventing Corruption. But we can stop transgressions becoming systemic.
In a study of corruption in New York a few years ago I wrote that what the city lost to corruption was not money as much as governance capacity. In Victoria

money has certainly been stolen

, but last week's report from the IPAA integrity forum indicates that

public service morale has taken a hit

, and policy outcomes have been distorted.
The challenge for those of us who do research and training, as well as for those who manage, is to identify transgressions, and put preventive mechanisms in place. However, when transgressions morph into systems we then have a very different ball game. There have always been people who are on the make, who play fast and loose, and we are probably not going to change that.
Preaching is no solution for building integrity
Designing a government service can be guided by user personas, but they're
only as good as the research behind them. Interviewing 55 users helped the PP team settle on
7 personas. At the end of last year, the UK civil service's Performance Platform team completed a
(re)discovery project. We wanted to look at how people use data to improve performance.
As part of this project we used Activity Theory to build personas. This helped us identify our
primary user persona: Anna, the strategist.
Building better user personas for a better public service
The Department of Health has removed a set of Pharmaceutical Benefits Scheme and Medicare data from the federal open portal after computer security experts were able to decrypt the health service provider identification numbers it contained.
Heath and Identity
"A safe can't walk behind a hearse."
The larger implications of the fight between Apple and the European Competition Commission over Apple's sweet Irish tax deal.
Battling Apple and the Giants
The basics of courtroom etiquette. [
Versus Texas
]
No punishment for Professor Reynolds from the University of Tennessee Law School over
questionable Tweets
. [
Knoxville News Sentinel
]
MOST companies worry about discriminating against their employees on the basis of race, gender or sexual preference. But they give little thought to their shabby treatment of introverts. Carl Jung spotted the distinction between introverts and extroverts in 1921. Psychometric tests such as the Myers-Briggs Type Indicator consistently show that introverts make up between a third and a half of the population. Susan Cain's book on their plight, "Quiet: The Power of Introverts in a World that Can't Stop Talking", has sold more than 2m copies;
the TED talk
based on the book has been viewed just over 14m times. And yet, if anything, the corporate approach to introverts has been getting worse.
Pssssst ...Companies would benefit from helping introverts to thrive
Survival of the smartest: Superbugs defeated with evolutionary trick
Sharks and other fishead matters of convern were discussed By TF and BC
Deal-making and dirty tricks: inside the race for UN secretary general
Guardian
In a Sweeping Victory, Jeremy Corbyn Is Re-Elected as U.K. Labour Party Leader
Truthdig
Library 2.0: The effectiveness of social media as a marketing tool for libraries in educational institutions
. Journal of Librarianship and Information Science. Published online before print September 22, 2016, doi: 10.1177/0961000616668959
"The Berkman Klein Center for Internet & Society is pleased to release
this series of papers
, which aims to build a bridge between academic research and policymaking in the networked world by helping to identify opportunities in key areas related to digital technology and innovation.
In Norway, can browse everyone's tax returns, but there's a good reason you might not want to
Ex-KPMG partner in HMRC probe Eamonn Donaghy launches consultancy firm
Chinese hunger for Australia food leaves A$1 billion tax hole
International Mail: Information on Designated Postal Operators and Universal Service in Selected Countries,
GAO-16-813R
: Published: Sep 26, 2016. Publicly Released: Sep 26, 2016.
"Based on the information GAO obtained about postal service in 10 selected countries, 9 of the 10 countries formally selected their current designated postal operator either directly or indirectly via statute. All 10 countries have one postal operator registered with the Universal Postal Union (UPU).
Secretaries weigh in: bureaucrats have to be more visible. In a world rife with spin, public service leaders are increasingly seeing the value in providing a disinterested perspective on the work of government to a distrustful public.
Explain the facts, not the politics, but talk to the public (and media) more
Sam Allardyce claimed HMRC is the 'most corrupt business' in Britain
Chris Seage former ATO employee