Stupendous Man - Defender of Liberty, Foe of Tyrany
You lead your short list of basics with "rule of law."
It is my opinion through observation, research, and anecdote, that we no longer enjoy the rule of law.
Our criminal courts are so dysfunctional that not only does Lady Justice rarely make an appearance, she usually isn't even invited. Plea agreements predominate to such a large degree that I think most involved on the prosecution side no longer know what the rules are, or what actually composes due process
Our civil courts are … as bad, or worse. Civil litigation is often used as a weapon, and victory is practically assured to the party with more resources. The bias/prejudice of the presiding judge has more influence than should be permitted. Two cases with identical facts, presented to two judges in the same jurisdiction (operating under the same rules), can result in radically different outcome.
I've long thought that without judicial equality no equality is possible.
Rule of Law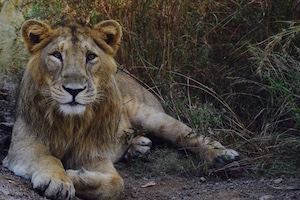 Robert Wood,
Prosecutors Pay Bitcoin Ransom, Yet IRS Targets Coinbase Data
Despite having no formal qualifications and a conviction for fraud, for years a former bankrupt who bought his PhD on the internet has been able to pass himself off as a psychologist in both Sydney and Melbourne.
Titling himself Dr David Kaye, the 54-year-old currently runs the Sydney Trauma Clinic which offers services in the treatment and management of psychological trauma and related disorders
Dodgy Turkish Doctor
Criminals using 3D printers to make guns, police say after organised...
Senseless:
Man Punches Kangaroo
Evidence that young people really are turning away from democracy
Fraud

squad program exposed Queensland police to

fraud
: CCC
Former Queensland MP Scott Driscoll has pleaded guilty to 15

fraud

and

fraud

related charges, including soliciting secret commissions, relating ...
A MAN has faced court on a whopping 400-plus

fraud

charges, accused of swindling his workplace out of $140,000. Former Firemex employee
An Australia Post spokeswoman confirmed

fraud

involving stolen cards had been detected, but she was not able to disclose the extent of the fraud ...
Trust account

fraud

has become a growing problem for the NSW property industry, with 10 real estate agents prosecuted