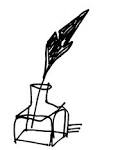 "First cameras turn against you, then mirrors."
~ Whit Stillman (posted on Twitter, October 12, 2016)
New York Times op-ed: Corporate Welfare Won't Create Jobs, by Frank Clemente (Executive Director, Americans for Tax Fairness):
What it didn't prove — even though the incoming president used the occasion to promote his proposal for a huge tax giveaway to corporations — is that cutting corporate taxes will save or create many American jobs. It won't. ...
Ronaldo, Mourinho and the Paper Trail to the Caribbean Der Spiegel
Beneficial Ownership and disclosure of trusts: challenging the privacy arguments
William Wordsworth (1770-1850) was one of the most influential Romantic poets. He was born in Cumbria and in 1799 he settled at Dove Cottage in Grasmere where he wrote his most famous poem 'I Wandered Lonely as a Cloud' in 1804. Grasmere has been my UK home for over a decade, inspired by Wordsworth's lines in his poem 'The Recluse': "On Nature's invitation do I come,/By Reason sanctioned. Can the choice mislead,/That made the calmest, fairest spot on earth,/With all its unappropriated good,/My own."
We do not consider ourselves as NIMBYs, but rather LAYBYs. This stands for 'Looking After Your Back Yard
Greg Mankiw and his take on Hamilton:
Harvard Econ G4 Skit 2016 - "Rise Up" (A Hamilton Parody) fromEcon Skits on Vimeo.
Also another entry here
.
Corporate watchdog now on the sniff for Rodney Culleton too
An analysis of the Death Star as a war crime. [The Legal Geeks]
The age of outrage New Statesman. Edited version of Ian Hislop's Orwell lecture: Why are we so quick to take offense?
HMRC: Spot the Ball operator hits £97m VAT jackpot
Russian President Vladimir Putin once said that the fall of the USSR "was the greatest geopolitical catastrophe of the century." But in fact, the Soviet Union was a "prison house of nations," and its peaceful dissolution was a modern miracle
My hunting trip with Yeltsin killed off the Soviet Union
Peter had a card-counting team which came to be known as the Czechoslovakians, because of the nationality of most of the members.
He thought it would be a great idea to teach a woman to count cards, because no casino would suspect a female of doing such a thing.
Cat Hulbert: How I got rich beating men at their own game BBC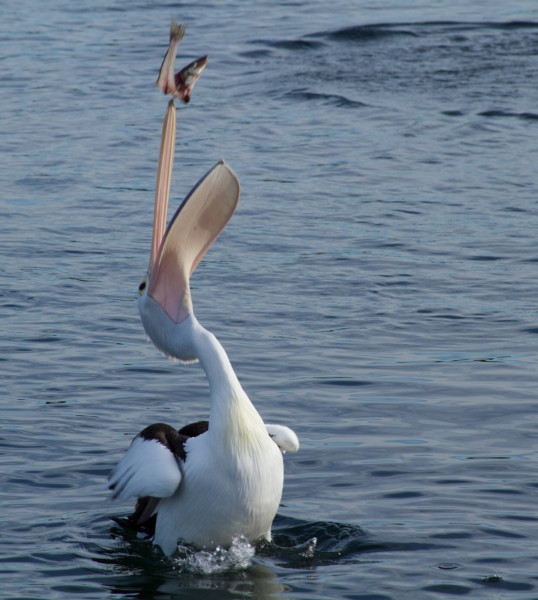 Jerri-Lynn Scofield, who has worked as a securities lawyer and a derivatives trader. She now spends most of her time in Asia researching a book about textile artisans. She also writes regularly about legal, political economy, and regulatory topics for various consulting clients and publications, as well as scribbles occasional travel pieces for The National.
In a unanimous decision Tuesday in Salman v United States, the United States Supreme Court upheld the insider trading conviction of Bassam Salman. This was the Court's first insider trading decision in more than two decades...
"Each of us is an atlas of sorts, already knowing how to navigate some portion of the world," wrote Rebecca Solnit in herimaginative remapping of New York's untold stories, "containing innumerable versions of place as experience and desire and fear, as route and landmark and memory."But as fascinating as it is to imagine the world's greatest metropolis remapped according to its unheralded dimensions, New York's multitude of parallel realities is itself bountiful fodder for the artistic imagination and has inspired centuries of fanciful cartographic interpretations.
Moves to scrap large denominated bills are unlikely to have an impact on black market activity, according to global money laundering expert Robert Mazur. A former special agent with US Customs and Enforcement who laundered more than $US50 million for Pablo Escobar during an undercover operation, Mr Mazur has spent the last 40 years on the financial frontlines of the fight against crime. The film, The Infiltrator, tells Mazur's story. "Phasing out larger denominated bills is not going to cripple the industry by any means. It just means the criminals are going to have to buy bigger houses for their cash hoards," Mr Mazur said.

There's no end to the war on dirty money
Can current offshore wealth management centres survive?
Seriously
. It is a pop culture version of
the argument I've been making for months now
Law360,
IRS Defends Test Used To Determine Nonprofit Status
: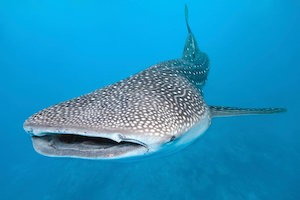 "There are no grounds for fear of the unknown: for often the things we most dreaded, before we experienced them, turn out to be better than those we desired."
End of the line.
The IRS is discontinuing one of my favorite statistical releases. Last week it issued its "
The 400 Individual Income Tax Returns Reporting the Largest Adjusted Gross Incomes
" for the last time, covering the 2014 tax year.
After months of sometimes violent protests by the Standing Rock Sioux tribe and others, the U.S. Army Corps of Engineers has decided to turn down the permit necessary to grant an easement to build a segment of the Dakota Access pipeline under Lake Oahe, which could contaminate the water supply and damage sacred tribal lands. Will President-elect Trump reverse this decision after he is inaugurated? [
Reuters
]
Investigatory Powers Bill: Politicians exempt themselves from new wide-ranging spying laws
Independent
This very recent data slice includes requests by the New England Anti-Vivisection Society, the Republican National Committee, the State of Kansas, employees of the Russian airline Aeroflot, Chelsea Manning – the former soldier convicted of illegally disclosing classified material to WikiLeaks – and numerous news and advocacy organizations. The FY 2016 filings covered a wide range of matters including private email accounts, national security, immigration, the environment and even Donald Trump, now the president-elect. Our examination of the same court data for the last 16 years also showed that the 3,416 such suits brought during the Obama Administration are fully a quarter higher than the 2,660 filed in the Bush years. While many factors may have contributed to this rise, including changes in the law and a growing willingness to challenge FOIA practices in court on the part of public interest and advocacy groups, the topics covered highlight the important role FOIA played in helping ensure a vibrant democracy. For further details, see our report just posted on FOIAproject.org: http://foiaproject.org/2016/12/09/foia-lawsuits-make-news-headlines-in-fy-2016"
How the Twinkie Made the Superrich Even Richer
NYT. Private equity. "Pension funds that pay retirement benefits to public servants now depend on private equity to generate huge returns." They may "depend" on private equity, but that doesn't mean private equity delivers;
see Yves here
, or
here
, or
here
.