"If you will not fight for right when you can easily win without blood shed;
if you will not fight when your victory is sure and not too costly; you may
come to the moment when you will have to fight with all the odds against you and only a precarious chance of survival. There may even be a worse case. You may have to fight when there is no hope of victory, because it is better to perish than to live as slaves."
―
Winston S. Churchill
CLOK: How Much Biofuel Do Santa's Reindeer Need to Reach Rose Bay?
OilPrice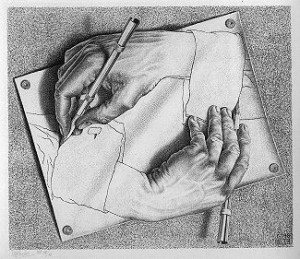 Louis Armstrong recites Clement Moore's "The Night Before Christmas." This was Armstrong's last commercial recording. He made it at his home in Queens on February 26, 1971, five months before his death:
To learn more about the history of this recording, go here
ROGER KIMBALL on the purpose of art museums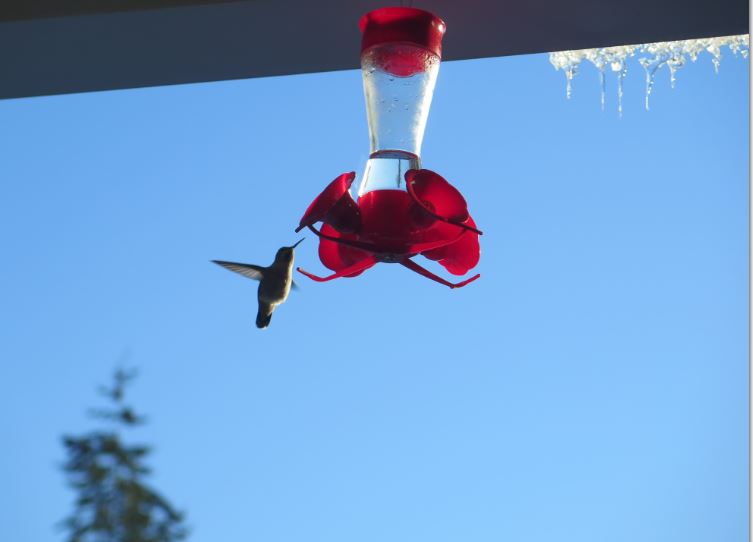 TaxGrrrl,
Lottery Winner Drops Winning Ticket Into Salvation Army Holiday Kettle
I should not talk so much about myself if there were anybody else whom I knew as well...
Comedians recommend fifty funny movies
In a story where engineers are more central than Jedi or Sith, Rogue One breaks new ground for the franchise both in its characters but also in the ethical territory it covers. Not to diminish the character arcs of Jyn Erso and C
assian Andor, but
the core ethical arc of the film is one man's decision to engineer the Death Star in such a way as to prevent its use for galactic domination. One could fairly retitle the movie to 'Rogue One: an Engineering Ethics Story.'
Our
scifipolicy.com
review essay will address Rogue One as the engineering ethics case study it is. Properly understanding the ethical power of the engineers in Rogue One enriches our understanding of good and evil in the Star Wars universe and furthers our understanding of what engineering ethically truly means.
Rogue
One: an engineering ethics story
(has spoilers)
"While browsing shelf after shelf of interesting finds is the foundation of an inspiring bookstore experience, it takes a secret sauce of qualities to make the best of the indies: a charming ambience complete with homey touches—think cool and comfy seating plus resident four-legged friends; a welcoming and shockingly knowledgeable staff, the quirkier the better; and a dedication to cultivating a community of book lovers, whether of the local or traveling variety."
Schadenfreude with Bite
LRB
Liszt drank a bottle of cognac a day;
Brahms was boozy
; Schubert was a drunk. A lot of great composers were fond of the bottle...
Bottle
Where do I find, lost in the brightness of a sunlit day,

The happiness of an unhappy man

Fortunate only to be just one copy of himself.

Everything else stinks.
"It is almost banal to say so yet it needs to be stressed continually: all is creation, all is change, all is flux, all is metamorphosis," Henry Miller wrote in contemplating art and the human future. The beautiful Japanese philosophy of wabi-sabi invites us to find meaning and comfort in impermanence, and yet so much of our suffering stems from our deep resistance to the ruling law of the universe — that of impermanence and constant change. How, then, are we to accept the one orbit we each have along the cycle of life and inhabit it with wholeheartedness rather than despair?
In a story that begins with the director's near-death from drugs and asthma in 1978, Stephen Galloway follows the project through legal troubles (complicated), money troubles (recurring), and weather troubles (terrifying) – with the happy ending of a screening for Pope Francis and 200 teary-eyed Jesuits.
Writer Kameron Hurley: "We are going to lose much in 2017. That is something that we as writers, as artists, as human beings, cannot forget … but we cannot allow it to let us lose our hope or our ability to tell the stories that not only earn us our supper but also inspire and comfort others during times of great upheaval."
Trust — a new talk
Trust is one of the most important, yet least understood, forces. it is a force that can drive society forward, and in the case of mistrust backward. Here is a quick talk Dan Ariely recently gave on the basic elements of trust and how to build trust
"Refuse to accept information simply because it is fed to you, and don't be afraid to ask questions. That is now the base level of what is required of all Americans. If facts become a point of debate, the very definition of freedom will be called into question." —
Lauren Duca, writing in Teen Vogue
How to Bump Holocaust Deniers Off Google's Top Spot? Pay Google<