"In general, pride is at the bottom of all great mistakes."
~John Ruskin,
Modern Painters
The holiday commemorates the storming of a French prison in 1789.
At MediaDragon, we've always had strong ties to the French people.
My auntie Zofia married Reims Royal identity and all my cousin live either in Reims such as Marie Cecile or others such as Jean-Paul live among the white Champagne fields. To boot, Godfather II Steve was born on the day. July was the month of birthdays for other close souls like Chris Godfather I and former boss Dr Cope ...
On Fridays, John Hempton decamps to the solitude of his Sydney beach house, where the locals know nothing of his quirky stock research and focus on sniffing out fraud.
The tax official turned hedge fund head
, who built an online following by scouring numbers that don't add up, has also posed as part of a gay couple trying to buy a home beyond their means to build a case for short-selling Australian banks. You'll find him in Bangkok, talking to prostitutes about the hair dye they use. Or squaring off against billionaire investor Bill Ackman, who says Hempton is nuts.
Bronte Capital John Hampton Is also not Lonely Tonight ...
Lyrical: We Are All Going to Sing In the Rain Tonight ... CL and JM
"We have to be persistent even with little resources because there are so many stories to tell and no one else to tell them."
The Guardian (UK)
My basic point of view…went back to my early teens, and has never changed in any essential during the half century since. Under the influence of my father…I emerged into sentience with an almost instinctive distrust of all schemes of revolution and reform. They were, to me, only signs and symptoms of a fundamental hallucination, to wit, the hallucination that human nature could be changed by passing statutes and preaching gospels—that natural law could be repealed by taking thought.
"Fakespot, launched in 2015, analyzes Cold River reviews intelligently and calculates a grade based on the authenticity of reviews involving the selected product. Fakespot identifies fake reviews, currently supporting Amazon.com, Amazon.co.uk, Amazon.ca, Amazon.com.au."
D

igital journalism by Sasha Lekach (Not related to Sarsha Simone) is worth czeching, who just graduated from the University of California-Berkeley Graduate School of Journalism and is working on the San Francisco Chronicle's website. The latest edition brings a de facto guns issue with looks at The Tampa Bay Times (owned by Poynter) showing "the demise or fortunate escape of some of the victims of the Orlando nightclub shooting"; a Southern California radio station inspecting officer-involved shootings; a visual analysis by The Washington Post of 965 people fatally shot by police last year; a Vox interactive calendar of all last year's mass shootings; a Guardian tracker of police shootings deaths; and an interactive map from The Trace to help you "find out how many people have been shot near where you live." (

Keeping Tabs

)
"Only an artist can tell … what it is like for anyone who gets to this planet to survive it,"James Baldwin wrote in his timelessly rewarding essay on how the artist's struggle illuminates the universal human experience. "Making art is extremely difficult, requiring tremendous courage, enormous sacrifice, great risk," artist Carrie Mae Weems asserted half a century later in her electrifying SVA commencement address. The poet Mark Strand saw the artist as one tasked with helping the rest of us bear witness to the universe
. But what makes one an artist, anyway, and is there some sort of spiritual likeness between artists, the invisible thread of some common psychological archetype binding them together into a cabal of kinship?
Artistic Endevours (sic) everything turns to Dust even MediaDragon
MediaDragon Usage in USA Total Audience Report, Q1 Report
Retiring: For Effective Brain Fitness, Do More Than Play Simple Games. July 8, 2016, New York Times – Health – "The theory of a more holistic approach is that the brain thrives on continuous stimulation, which can include exercising, laughing and socializing."
"We love what we love. Reason does not enter into it. In many ways, unwise love is the truest love. Anyone can love a thing because. That's as easy as putting a penny in your pocket. But to love something despite. To know the flaws and love them too. That is rare and pure and perfect. "
~ My Secret Life As A Crownie
Suffering, some declare, is apples and oranges. My kind can't compare to their kind. So, they warn: Don't even try to enter our emotional space with your experience...
Why ugliness matters
. Our capacity for appreciating the revolting, disgusting, horrific, and abject is among our deepest shared responses to the world...
MEdiaDragons Ugly as Night
Here's to you, Czesław. Lifting the spiritual essence of a glass of Szarlotka to you
Happy birthday, Czesław Miłosz! He was no hero, and he knew it
What are the traits of great philosophers?
Matthew Hammerton
, a PhD student at
Australian National University
, came across a passage by Cambridge University mathematician
Timothy Gowers
about how genius is neither necessary nor sufficient for success as a research mathematician, asking whether philosophers thought something similar about those who produce high quality work as academic philosophers.
Traits of the Great MEDiaDragons
My favorite thing in the world is to read something I'd thought couldn't be done. When I find a writer who can do that, everything feels new again...
The Greeks have The Iliad and The Odyssey, the Romans have The Aeneid, the Spanish have El Cid, the French The Song of Roland, Italy The Divine Comedy, and the British The Faerie Queene. Even the Finns have The Kalevala ...Pulp Nonfiction: The Art and Business of Memoir
What color were Kafka's eyes
? Four accounts offer four different answers: dark, gray, blue, and brown. He was a man who preferred to go
unnnoticed...
President Obama, the 'Night Guy'
New York Times. Haha, your humble blogger is not alone
"Lawyer in Led Zeppelin-Spirit trial suspended for 'serious misconduct' in earlier case":
Randy Lewis of The Los Angeles Times has
this report
on
a ruling
that the
U.S. Court of Appeals for the Third Circuit
issued earlier this week. And at the "THR, Esq." blog of The Hollywood Reporter, Ashley Cullins has a post titled "
Lawyer Who Sued Led Zeppelin Suspended From Practicing Law; Francis Malofiy's suspension might mean he can't appeal the band's 'Stairway to Heaven' win
."
Being Different Yet Not Alone ;-)
Music: the sound of freedom and brotherhood, a force for redemption. Or is it the
sound of violence
, a weapon to debilitate enemies and disperse crowds?...
Hungatrian Zeppelins
Trash by the numbers: Startling statistics about US garbage
TreeHugger
"Genius gives birth, talent delivers,"
Jack Kerouac asserted in contemplating
whether great artists are born or made
.
"Talent is insignificant. I know a lot of talented ruins,"
James Baldwin cautioned aspiring writers as he considered
the real building blocks of genius
. More than a century earlier, Thoreau made a vital distinction between
an artisan, an artist, and a genius
.
*Schopenhauer on What Makes a Genius and the Crucial Difference Between Talent and Genius
At Menards, employees learn to become lobbyists for the billionaire owner
City Pages
Tech tax': San Francisco mulls plan for taxing the rich to house the poor
Guardian. How about also taxing all those AirBnB rentals that take housing stock and turn it into hotels?
Why Are Voters Ignoring Experts?
Project Syndicate (David L) v.
"Why Are Voters Ignoring Experts?"
Angry Bear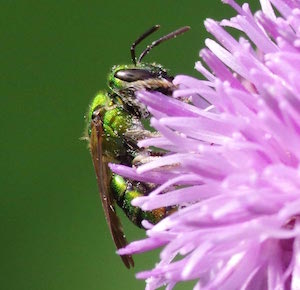 idea of art
when images can be endlessly circulated, reproduced, and manipulated...
Manipulated
One syllabus text promised "Gödel Without (Too Many) Tears," while supplementary reading unpacked his work
"in Words of One Syllable."
Waiting for Gödel
The average English
film subtitle
is a bar of thin sans-serif text of around 40 characters. A model of economy, it's an art form worthy of critical scrutiny...
Critical Stories
"Poetry, like all art, has a trinitarian function: creative, redemptive, and sanctifying,"
Vassar Miller
asserted
.
"It is creative because it takes the raw materials of fact and feeling and makes them into that which is neither fact nor feeling. Redemptive because it transforms pain, ugliness of life into joy, beauty. Sanctifying because it gives the transitory a relative form of meaning." EVOL OF LOVE
Do You Own Your Own Fingerprints?
b
loomberg
Data Mining Reveals the Six Basic Emotional Arcs of Storytelling
MIT Technology Review
When Narratives Go Bad
Epsilon Theory (CL). Must read, and keep going. Maybe we need to replace "animal spirits" with "the power of narrative"?
How We Wage the War on Drugs American Conservative