… Sydney Swimming Boy - Kogarah - Clive James on Proust:
Making Up For Lost Time | Standpoint
" … heart to heart they sank beneath the exulting wave; true to each other, when heaven seemed false to them."
~ Herman Melville
One of News Corp's best-known sports reporters has received payments from Eddie Hayson, the controversial gambler alleged to be at the centre of some of the most sensational betting scandals in rugby league and racing.
The multiple cash deposits into the TAB account of Phil "Buzz" Rothfield, the sports editor-at-large at the
Daily Telegraph
and
Sunday Telegraph
, are just some of Mr Hayson's unusual financial transactions that are being scrutinised by authorities.
News Corp journalist Phil 'Buzz' Rothfield received payments from controversial gambler Eddie Hayson
"This is an ideal time to double check questionable statistics, suspicious misquotes and inflammatory rhetoric. But first you have to be honest with yourself. Do you want the truth or

do you want to believe mistruths?

" —

Columnist Jerry Davich

in the Chicago Tribune
There. I said it.
The new novel by Blake Crouch, is a terrifying, enthralling, lightning -fast, brilliant book. You have no idea how much I want to write about it. I want to tell you everything about it, but that would spoil everything, and that would be very, very bad. Because Dark Matter is the kind of book you want to know absolutely nothing about. Further, to get the full, mind-blowing effect, you really need to know nothing about it.
Here's what I knew about the book before I started reading it:
A guy is knocked unconscious (in Austria?).
He wakes up and is welcomed "back" (in Australia?)
Where he wakes up looks like his life, but it's not his life. Everything is different. Some things in obvious ways, others in subtle ones.
Now what?
That's it...
We analyze gender differences in risk-taking in high-pressure situations. Using novel data from professional athletes (NBA and WNBA), we find that male teams increase their risk-taking towards the end of matches when a successful risky strategy could secure winning the match. Female teams, in contrast, reduce their risk-taking in these situations. The less time left in a match, the larger is the gap. When the costs of an unsuccessful risky strategy are very large (losing the tournament), we find no increase in risk-taking for male teams.
The strange
prestige of exhaustion
. From popes to poets, having an exhausted mind has long been both a weakness and a badge of honor. Why?...
Question of Smartness
Washington Post:
"A bacterium was found to produce an antibiotic capable of killing one of the most hard-to-treat pathogens, which causes deadly skin and wound infections, bloodstream infections and pneumonia."
via NASA
-"Two key climate change indicators — global surface temperatures and Arctic sea ice extent — have broken numerous records through the first half of 2016, according to
NASA analyses of ground-based observations and satellite data. Each of the first six months
of 2016 set a record as the warmest respective month globally in the modern temperature record, which dates to 1880...
"[S]tate supreme courts have become, at least for the time being, the last safeguard of the United States Constitution in the vast majority of criminal cases":
So writes Circuit Judge
Stephen Reinhardt
, concurring in
a decision
that the en banc
U.S. Court of Appeals for the Ninth Circuit
issued today in a post-AEDPA case.
"The pool and what it represents is woven into Australian identity and culture," explains the five-time Olympic gold medalist Ian Thorpe, who also contributed a story to the project. Visiting the pavilion in Venice, Thorpe was particularly struck by the scent design (created by the Sydney-based parfumier Elise Pioch with the artist duo Lyn & Tony), which he found powerfully evocative of outdoor Australian pools. "There are two smells," he explains. "One that you'd associate with fresh rain: the slight smell of eucalyptus and decaying plant matter that you'd find in a wet natural environment. The other is the smell of smoke that you'd get after a bush fire, a smell we commonly associate in
The man to save Fairfax the unstoppable rise of Garry Linnell
:
Welcome aboard everyone, and thanks for joining us on today's Big Bus Tour of Sydney's Most Over-Hyped and Over-Rated. Please, take your seats and settle in with your complimentary glass half empty of overpriced tap water.
To ease the journey, we'll be playing a collection of Beatles and Rolling Stones songs.
Another question. Who designed Bondi Beach and the rest of Bondi, with its jumble of maddeningly small streets, cramped poo brown houses and East Berlin-inspired blocks of flats? Sir, we're still searching for the vandal concerned. At last report he was in hiding in
Newtown, disguised with a heavy hipster beard and perpetrating the same crimes against good taste.
...
Here we are in Macquarie Street and to your right you will find – no, sorry lady, that's not a horse stable, that's the seat of power in NSW, the State Parliament.
Welcome to Sydney's most overrated destinations ( Sydney was the most soulful amd amazing bohemian corner of this world in 1980s and 1990s ... )
Sydney Morning Herald Lettes on Disappearing of Quality of Bohemian Living:
...What next? Will the Opera House be sold off to stockbrokers? The Art Gallery of NSW to a merchant bank? ("
State refuses to give guarantee over the future of art school
", July 21).
...The NSW state government has called on the public to suggest names for the six new ferries it is building. ("
Ferry McFerryface
, smh.com.au) July 22) Here are six that immediately sprang to mind: WestConnex, Forced Council Mergers, TAFE Cuts, Rising Motorway Tolls, Stamp Duty Bonanza, Speed Cameras Windfall.
..Mike Baird is a smart politician and he's riding the zeitgeist of support for neo-liberal economic policies that his actions represent. The question of applause for his actions, however ("
Baird's popularity might be his undoing
", July 22), is moot.
Baird's actions in committing the money from the sale of public assets such as our electricity system to building WestConnex and Sydney Metro Rail is not simply a matter of privatising public infrastructure. Much of the economic rationale for these ventures is based on massive property development associated with these roads and railways facilitated by the Urbangrowth, the government's property arm.
Much of Premier Baird's policies are now wrapped up in enormous property speculation in which the government is banking on increased property prices underpinned by government funding keeping ahead of an overheated property market. If it all works out, massive profits will be reaped by the usual suspects
And if it doesn't?

Baird's legacy is on a knife edge, and it's not Parliament that he has to worry about, but the vagaries of economics, something that many merchant bankers have tripped up on to disastrous effect. Perhaps we should hope Baird remains lucky, for if he isn't it is the people of Sydney and NSW who will pay a heavy price for his "bravery".

Colin Hesse Marrickville
Fuerteventura Inter: Scots firm at centre of organised crime probe into weapons deal
Herald Scotland. Richard Smith: "Scottish Limited Partnerships are front page news in Scotland today."
'His decision to invade Iraq is easily the worst foreign policy decision ever made by an American president'.
~Professor Jean Edward Smith, eminent US presidential biographer, on George W. Bush
One privilege of being retired that one can watch ABC News24 daytime television while others are hard at work. On Wednesday 13 July around midday, I was treated to a dramatic spectacle: a Chinese Deputy Foreign Minister in an hour-long international media conference in Beijing fiercely denouncing, as a 'scrap of waste-paper fit only for the rubbish bin', a Permanent Court of Arbitration (PCA) Award (ruling) made by the South China Sea Arbitration Tribunal the day before, 12 July.[1] I watched fascinated as the Minister criticised the ruling with great force, even challenging the legitimacy of the Tribunal's selection and membership. A Chinese White Paper was issued on the same day detailing why China rejected the ruling.[2]

Continue reading
Mello, Steven, Police and Crime: Evidence from Cops 2.0 (July 6, 2016). Available for download at SSRN:
http://ssrn.com/abstract=2812701
"The American Recovery and Reinvestment Act increased funding for the Department of Justice's local police hiring (COPS) grant program from $20 million in 2008 to $1 billion in 2009 and over $150 million annually in 2010-2012.
First things first: Michelle Obama is simply wonderful, a person of rare intelligence and elegance who could power a small Siberian city on her dignity alone. It is hard, even for those of us who feel gassy at the mere suggestion that the American government exists, not to notice this.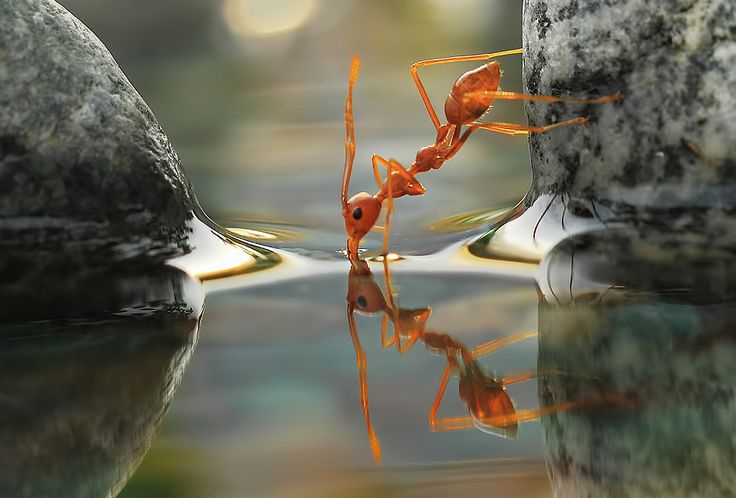 I cross these tides to you – my beautiful
hearse that carries the corpse of desire
on your spine. We plow this sea together,
as the wake's ribbon trails behind us.
Your harpoon-rope uncoils like a vine.
Below in the secret green, another tale
begins – not yours, nor mine either,
but the wild carol of a sleepless god
in his kelp nest, now risen to ask who
dares break faith with him.
I cannot separate myself from your pale
back, your bone burden. I ride you
groaning through the wet darkness.
Whatever lies we gave each other
in our youth, the salt has eaten them.
There is only a crazy boatman now,
sworn to own us both – captain of souls
who carries no one without consent.
Refuse him, love. Dive deep and take
me under too. Accept no sunless
river or frail death-vessel. We will claim
the whole ocean, circle this waterborn ball
a hundred thousand years.
This poem utilizes a haunting and effective metaphor that energizes the poem seamlessly to an evocative conclusion. Lines like "the wild carol of a sleeping god/in his kelp nest" are both visual and pertinent. --Joan Colby
Welcome to the strange world of modern-day fame, when it helps to be a nobody if you want to be a somebody! In some ways, we are returning to the rules of the medieval world, when major works of art and technology were created by anonymous innovators. But there's a difference nowadays: Today's mystery artists cultivate their aura of secrecy. They prefer obscurity over the perks of celebrity status Banksy daft punk Elena Ferrantethe new cult of the anonymous artists
Jewish women were some of the first actresses in India's cinema
The app promises quick and convenient consultation from a healthcare professional without having to leave your house