Every writer has his or her problems. But even among the most troubled, the ex-MEdiaDragon writing experience stands out as spectacularly dysfunctional ... "
Ask me how many new words I wrote? Ask me
!" "
Zero! Nada! NONE! I worked all day and got no new words written!
" (
I Swear I'll Make It Up to You)
As long as men are free to ask what they must, free to say what they think, free to think what they will, freedom can never be lost and science can never regress.
— Marcel Proust
China threatens reprisals on NZ dairy, wool and kiwifruit if government doesn't back off cheap steel inquiry Stuff
"US judge in hot water over joke about moving to New Zealand": The New Zealand Herald has this report...
Johnny Love Vodka scores win on appeal against Pucker Vodka: The U.S. Court of Appeals for the Ninth Circuit issued this ruling in July 2016 AD
If AI is going to take over everything, I can't think of anything better to do than sit around
drinking beer.
I say, "Why take chances?" Drink plenty of red and white.
"Lying to Get You Drunk Isn't the Same as Fraud": Law professor Noah Feldmanhas this essay online today at Bloomberg View
More fundamentally problematic, however, is the assumption that popular opinion has an impact on coups. Although this claim is common in political science, there is no evidence to support it. Over the course of writing my book, "
Seizing Power: The Strategic Logic of Military Coups
," I spent 300 hours talking with participants in 10 coup attempts in Ghana and statistically analyzed the determinants of every coup attempt and outcome in the world from 1950 to 2000. Based on this evidence, I argue that there is no reason to believe that military factions hesitate to attempt coups when popular opinion is against them, or that coup attempts are more likely to fail when the populace is opposed.
SURPRISED? HOLDER BLOCKED PROSECUTION OF HSBC IN DRUG CARTEL MONEY LAUNDERING: Former Attorney General Eric Holder blocked filing of charges against financial industry giant HSBC that were recommended by career Department of Justice attorneys. That's just one of the findings of a majority staff report by the House Financial Services Committee.
Holder "and his senior staff allowed HSBC to settle over the bank's money laundering oversight failures rather than face criminal charges. They then 'misled' Congress as to why the DOJ failed to prosecute HSBC" in 2012, reports the
Daily Caller News Foundation Investigative Group's Katie Watson
The report was titled "Too Big To Jail: Inside the Obama Justice Department's Decision Not to Hold Wall Street Accountable." As Glenn Reynolds would say, they told us "too big to fail" banks would be above the law if Barack Obama wasn't elected President in 2008 and re-elected in 2012
Margrethe Vestager vs Google (round 3)
Politico
Labor Unrest in China: Workers Launch Wildcat Strikes on Walmart Michael Shedlock
Ohio Court Sanctions Lawyer For Sharing Publicly-Available Court Documents With Journalists
Techdirt
What happens if you lie to Congress? CNBC
Last year, close to 87,000 phone and email scams were reported to the ATO — a 90 per cent increase from 2014. Those figures could indicate an improvement in awareness of scams, although many Australians were still falling for them.
The ATO said that between January and May this year, 226 Australians had handed over $1.2 million to fraudsters and 1900 had given out personal information such as their tax file numbers ATO it is -prime time for scams
"Even if true he sounds like a nut."
Facebook Decides Which Killings We're Allowed to See
Motherboard
Compact of Free Association: Proposed U.S. Assistance to Palau for Fiscal Years 2016 to 2024, GAO-16-788T
"Most readers of fiction in North America are, by a wide margin, women. The books are being marketed to them. I am perfectly happy with this. I know where my bread is buttered."
The Globe and Mail (Canada)
Paul McCartney: "Despite saying he wouldn't have voted, "I think I would have come down on the remain side because people like the Governor of the Bank of England, a lot of financial experts, were saying that," McCartney said. "I think the strongest argument that I heard, a friend of mine who was a political journalist said, [is that people] shouldn't forget this is the longest sustained peace in Europe."" Sarsha Simone on Triple J
Metaknowledge – Crowds aren't as smart as we thought, since some people know more than others. A simple trick can find the ones you want
by
George Musser
"Dražen Prelec, a behavioural economist at the Massachusetts Institute of Technology (MIT), is working on a way to smarten up the hive mind. One reason that crowds mess up, he notes, is the hegemony of common knowledge. Even when people make independent judgments, they might be working off the same information. When you average everyone's judgments, information that is known to all gets counted repeatedly, once for each person, which gives it more significance than it deserves and drowns out diverse sources of knowledge. In the end, the lowest common denominator dominates…Good metaknowledge is precious. It requires not only that you know a subject but also that you know yourself. And self-knowledge is the most difficult knowledge of all."
Kim Liao makes the case for racking up literary rejections in "Why You Should Aim for 100 Rejections This Year," an essay that is near and dear to my own rejected little heart. Jozef Imrich Doubling rejection goal
Freedom in the World has now declined for the 10th year in a row. In
Freedom in the World: 2016
, Freedom House reports:
The world was battered by crises that fueled xenophobic sentiment in democratic countries, undermined the economies of states dependent on the sale of natural resources, and led authoritarian regimes to crack down harder on dissent….
Gregory Fried reviews
Freedom to Fail: Heidegger's Anarchy
,
by Peter Trawny
"What to the Slave is 4th of July?": James Earl Jones Reads Frederick Douglass' Historic Speech
Democracy Now
RUSSIA REINFORCES KALININGRAD
: The NATO
summit meeting in Warsaw begins July 8
. The Kremlin has been huffing and puffing and muscle-flexing for months, trying to rattle Eastern European NATO members. Kaliningrad figured prominently in month's
NATO wargame in Poland.
The Kaliningrad Oblast (an exclave on the Baltic Sea wedged between Lithuania and Poland) is heavily fortified. Apparently the Kremlin is beefing up ground forces and upgrading anti-aircraft defenses in the exclave.
From triage to trust: Jane McDonnell on what's changed in journalism during her 8-year run at ONA
"By all accounts, especially her own, Diane Greene has had a fabulous career. Today she's running Google's cloud business, but she's best known as the cofounder and first CEO of the giant IT company VMware." She's done very, very well running businesses and also consulting and investing in startups. But she'd previously been a world-class sailor, designed ships and helped run a windsurfing company. Her counsel to one and all? "I just do what I want to do. I look at what's interesting to me." Just keep your sense of curiosity. (

Business Insider

)
Here are the millionaires of autumn
balding elders
yellow leaves scattered like torn pieces of manuscript
only silver gray branches
can hold the sky palace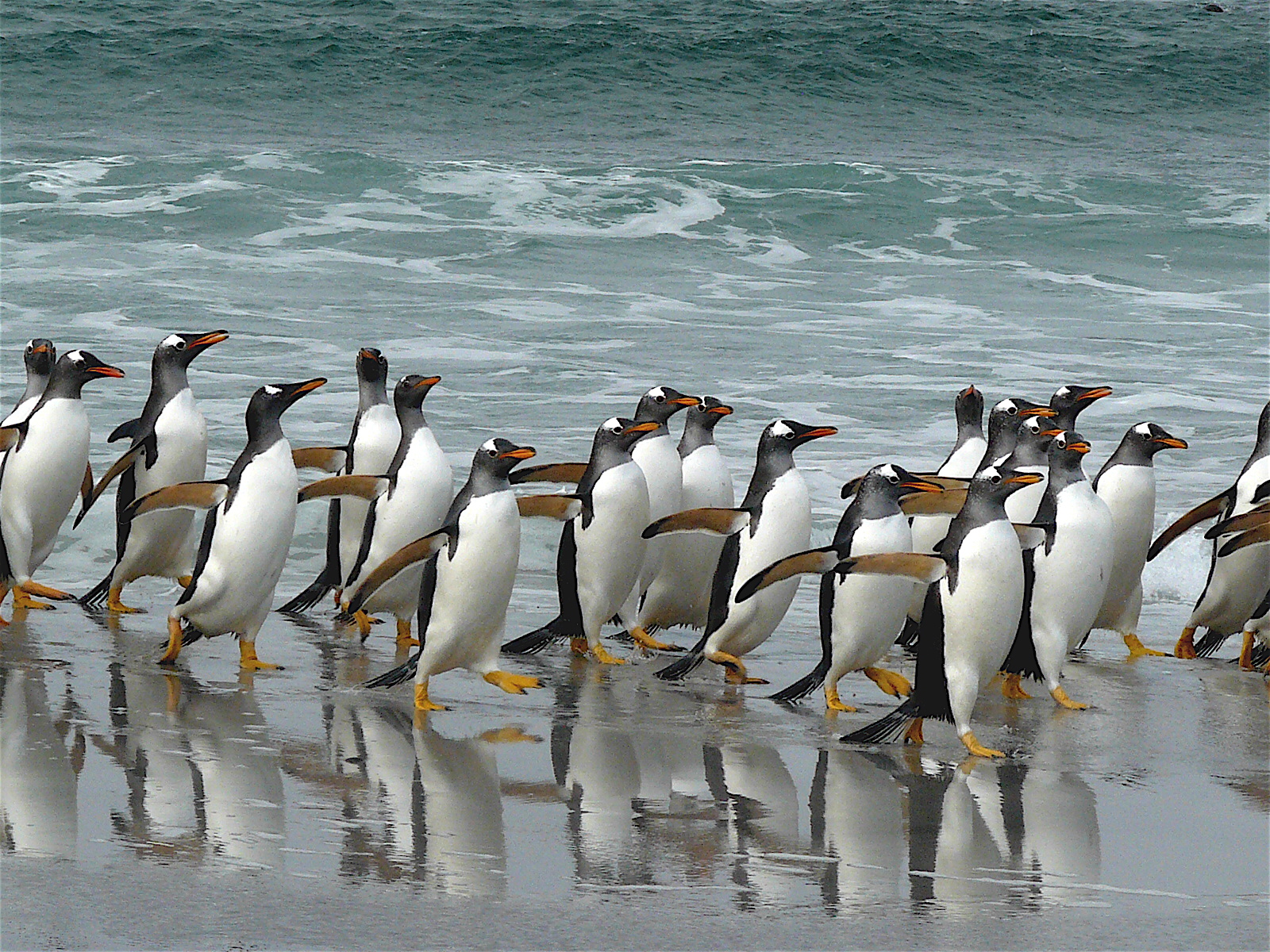 The interviewer asks: "Who are you writing for, then? The dead?" and Sir Geoffrey Hill answers:
"I've said so, I believe. I'm writing for anybody who is able to make contact, and there is no point trying to write for those who, for whatever reason, are not going to make contact, but one hopes, I suppose, that, in a way, over time – to use that cliché about the pebble and the pond, you know – that the circles radiate outward but it would certainly be a fairly lengthy process and there may not be time for that." `Beauty Inclement'
NATO and Putin's "Threats" to the Baltics
Defend Democracy
Did you hear the one about Heraclitus? Well I bet you haven't heard this version.
Did you hear the one about Foot? It kills.
Did you hear the one about Hume? Yes? Well just because it wasn't funny yesterday, or the day before…
Did you hear the one about Hume? It was without cause.
Did you hear the one about Nagel? It's absurd, but you should be okay with that.
Did you hear Parmenides about the one?
Did you hear the one about Kant? No? Really? Everyone has been telling it.
Did you hear the one about Bernard Williams? It's an inside joke, I guess.
Did you hear the one about Zeno? Did you hear the first half of it? Did you hear the first quarter of it? . . .
Did you hear the one about Foucault? Count yourself lucky then, because it was sheer torture.
Did you hear the one about van Fraassen? Then explain it to me.
Did you hear the one about Barrow? Hmm… I'd better not.
Did you hear the one about the one about the tree falling in the forest? Neither did I.
Did you hear the one about Berkeley? In the name of the Lord why not?
Did you hear the one about MEdiaDragon?
No, not that one, the other one.
Did you hear the one about Aquinas? Objection 1. It would seem that it is not about Aquinas, but rather about the soul. Because the punchline is "the soul." But the soul and Aquinas are separate things. Therefore it is not about Aquinas. Objection 2. Further, jokes are only about their punchlines, as stated in Metaph i, 3. On the contrary, The Apostle says (Romans 5:7) that the joke is about Aquinas. I answer that, a joke can have multiple topics, and that one of the topics of this joke is Aquinas. Reply to Objection 1. If the topic of a joke were only its punchline, the topic of the joke would indeed be "the soul." But the topic of the joke need not be its punchline. And as stated above, a joke can have more than one topic. Reply to Objection 2. What has been said above suffices as a reply to Objection 2.
Why bad ideas refuse to die
Guardian
Modernizing Crime Statistics: Report 1: Defining and Classifying Crime
assesses and makes recommendations for the development of a modern set of crime measures in the United States and the best means for obtaining them. This first report develops a new classification of crime by weighing various perspectives on how crime should be defined and organized with the needs and demands of the full array of crime data users and stakeholders."
Heightened security threats, weak governments, economic crises, social tensions, ordinary people feeling utterly powerless in the hands out of touch leaders engaged in internal power struggles and an all-pervading sense of a civilization running out of control …
If all of that sounds uncomfortably familiar, it's because the wheel turns and – however much we may try to persuade ourselves that we learn and move on and never make the same mistakes again – we forget the lessons learned by previous generations. History does, indeed, repeat itself – over and over again. Machine
Via Bloomberg
: "As you may have suspected, your car is spying on you. Fire up a new model and it updates more than 100,000 data points, including rather personal details like the front-seat passenger's weight.
"Thirty percent of consumers globally have experienced card fraud in the past five years, according
to
new global benchmark data
from
ACI Worldwide
and Aite Group.
The global fraud study of more than 6,000 consumers across 20 countries revealed that, compared to ACI's 2014 benchmark study, card fraud rates—unauthorized activity on three types of payment cards (debit, credit and prepaid)—is on the rise worldwide. 14 out of the 17 countries surveyed both years reported an increase in card fraud between 2014 and 2016. Risky behaviors, such as leaving a smartphone unlocked when not in use, have a direct correlation to fraud—and the overall risk for fraud is rising due to the global increase in smartphone and tablet usage…"
David Brunori, Tax Practitioners Should Cheer Transparency Efforts (Tax Analysts Blog).
National Security Archive posting June 30, 2016
: "At 4:00 PM today President Barack Obama signed the
FOIA Improvement Act of 2016
(
S. 337
) into law. The bipartisan, bicameral bill – introduced by Senators John Cornyn, Chuck Grassley, and Patrick Leahy, and supported by Representatives Jason Chaffetz and Elijah Cummings in the House – will improve FOIA in several meaningful ways and reflects many of the findings of the National Security Archive's FOIA audits and litigation. The legislation mandates a 25-year sunset for the "
wildly misused
" FOIA exemption (b)(5), an exemption that currently has no time limit and is often called the "withhold it because you want to" exemption. The CIA recently successfully hid a draft history of its
53-year-old Bay of Pigs invasion
by invoking an overly-broad interpretation of the exemption. Thanks to President Obama and FOIA lions in the Senate and the House, the new FOIA bill will curtail such senseless secrecy. Agencies are now required to update their FOIA regulations within 180 days after the passage of the bill.
A National Security Archive audit shows
that too many federal agencies have not updated their regulations to comply with the 2007 Open Government FOIA improvements. By neglecting to update their "FOIA handbooks," agencies are essentially ignoring Congress's FOIA reforms
…"
BOB ZUBRIN AND CLAIRE BERLINSKI BOTH SAY THIS IS LEGIT:
Vladimir Bukovsky: Brave Freedom Fighter Needs Your Help Now.
He's a Putin critic facing the usual difficulties. More background
here
"Reporters take pride in their ability to uncover dirt when writing news stories," reports the Mankato, Minnesota Free Press. "For the past several weeks, however, the dirt being dug has been inside The Free Press, and it's not just the reporters." If you really want to know more, there's this: "Free Press employees have been ordered to tidy up in preparation for new carpet. It's not just garbage we've been finding. File folders have resurfaced from dark spaces inside desks. Some are filled with submitted photographs dropped off by funeral homes and the general public during the days before the newsroom converted to electronic images." (

Mankato Free Press

)