"It is always a silly thing to give advice, but to give good advice is absolutely fatal."
~ Oscar Wilde, "The Portrait of Mr. W.H."
A "shocked and appalled" Prime Minister Malcolm Turnbull has called a royal commission into the abuse of youths in the Northern Territory corrections system the morning after explosive revelations aired on the ABC's Four Corners program on Monday night Royal Commission Don Dale
The devastated mother of a newborn boy who died when he was
mistakenly given the wrong gas at a Sydney hospital
has described how she held her baby's lifeless body and urged him to "Wake up, wake up".
Gas Cylinders and subcontracting work
Fort Myers shooting Florida nightclub
Stabbing attack in Japan (Sagamihara in Kanagawa Prefecture)
Jury discharged in trial of Ron Medich for murder of Michael McGurk
Harriet Wran jailed for her role as accessory to murder in death of ice dealer
In 2015, after nearly a decade of tentatively dancing around the idea of collaborating, Jack and Amanda walked into the legendary Dreamland Studio in upstate New York, founded by Albert Grossman, onetime manager of Bob Dylan and Janis Joplin. The iconic cover of Dylan's 1965 album Bringing It All Back Home was shot at Grossman's house nearby.
Different disco for different times
Among society's greatest achievements have been ever more ways to keep our fingers busy. Fidgeting makes us human...
Typing Away ...
"Woman Sues Construction Company For Allowing Man To Kill Himself By Jumping From Hi-Rise And Landing On Her Car" [CBS Los Angeles
]
"This is one of the greatest menaces there is; people with intelligence deciding that the point is to become grimly gray and intense and unhappy and tiresome because the world and many of its people are in a bad way. It's a form of egotism, a supreme form. I've toyed with it myself and understand it a little. It's as dangerous as toying with a drug. How can these bastards hope to get hold of what's the matter with the world and do anything about it when they haven't the slightest idea that something just as bad and unnatural has happened to them?"
~ James Thurber, letter to E.B. White, January 20, 1938 (courtesy of Thomas Vinciguerra)
Cloud of blame: "W.V. Firm Blames Almost 300 Companies In Each Asbestos Lawsuit" [Jessica Karmasek, Forbes]
Umberto Eco on how to travel with a salmon
Have you written your bestseller yet? No? Well you're falling behind as nine-year-old Hilde Lysiak already has…
Nine-year-old journalist and soon-to-be author Hilde Kate Lysiak has just signed a four-book deal with Scholastic.
So who is this incredible youngster? No stranger to the written word, Lysiak started Orange Street News in 2014, the only newspaper devoted to the area of Selinsgrove, Pennsylvania. She is helped by her her twelve-year-old sister, Isabel Rose Lysiak, and her father, Matthew Lysiak, a former reporter for the New York Daily News.
Lysiak made headlines herself in April 2016 after breaking a story about a suspected murder in her small hometown. Controversy struck as haters took to social media, including the Orange Street Facebook page and Youtube channel, criticising and shaming the nine-year-old for acting inappropriately.
Her father told the Washington Post that comments were usually positive about her stories, saying: "She was embraced when she was doing cuter stories, but about six months into writing the paper she got more confident and started stepping outside the box."
Not one to take criticism lying down, Lysiak, with the help of her sister, created a response video addressing those attacking her.
"A story is like a human face," says Svetlana Alexievich. "We have as many stories as human faces. You might have similar facial features, but they're all a little different
..."
Abramovich
Baratynsky seems like a stiffer, more formal and classically minded poet than Leopardi. The Russian's world is muted and melancholy, less profoundly bleak than Leopardi's. An English-language cognate might be Keats ("glut thy sorrow on a morning rose"). Here is France's version of an untitled 1828 poem:
"My talent is pitiful, my voice not loud,
but I am living; somewhere in the world
someone looks kindly on my life; far off
a distant fellow-man will read my words
and find my being; and, who knows, my soul
will raise an echo in his soul, and I
who found a friend in my own time,
will find a reader in posterity."
Jasper Milvain, hero without scruple of George Gissing's New Grub Street, is a hack's hack. "It is my business", he smugs to his sister, "to know something about every subject – or to know where to get the knowledge." This passing acquaintance with any and all subjects is then profitably flogged round Fleet Street.
He writes a book review – three quarters of a column for the Evening Budget – after breakfast and a Saturday "causerie" for the Will-o'the-Wisp before lunch. Then a sketch – to be finished tomorrow – for The West End. Between tea and dinner, he reads four newspapers and two magazines, and he finishes an essay for The Current before bed.By such industry does a man make a living by his pen.
We start our lives as if they were momentous stories, with a beginning, a middle and an appropriate end, only to find that they are mostly middles.
— Anatole Broyard, born on this date in 1920
Istinomer, a Serbian fact-checking website, has gone one step further by launching a Google Chrome extension that allows users to highlight fishy claims they see anywhere online and submit them without leaving the pages they're on.
This on-the-spot submission process is especially easy for readers of the Serbian outlet Danas, who can ask for a claim to be examined without even installing the extension. Danas is partnering with Istinomer to make submitting a claim to fact-check on the site as easy as sharing it on social media (the video below is in Serbian but understandable with no knowledge of the language).
Most fact-checking websites have forms that allow readers to submit claims they would like to get checked (see, for example, here and here)
History of hamburgers
BuzzFeed's newest political reporter is a bot
Trust Languishes Down On Animal Farm
The past is really almost as much a work of the imagination as the future.
— Jessamyn West,
"A society must assume that it is stable," James Baldwin wrote, "but the artist must know, and he must let us know, that there is nothing stable under heaven."
Folk music, more than any other art, invites each generation to come to terms with this perennial instability. Beneath the intergenerational dialogue between Jack and Amanda Palmer is a larger conversation with time through the inescapably entwined dimensions of the personal and the political. The twelve songs they spent years choosing together are a reminder that what we experience as the present moment, with all of its shrieking urgency, is a bellowing echo of a past yet to be redeemed. The trials and triumphs of our time, from civil rights to marriage equality, have a gestational period stretching back generations. Singing After Goldstone ...
There's accidental poetry hidden inside the Financial Times
Say, "cutting babies"
Anywhere but a newsroom;
You'll become the news
Here are the winners of Poynter's journalism haiku contest
Want a lesson in focusing your writing? Read this hole-in-one lead
A new widget delivers fact-checking where readers want it
"The problem is all inside your figures," she said to me.
"The answer is easy if you think more than numerically.
I'd like to help you in your struggle to count your impact perfectly.
There must be (at least) 50 ways to measure success for a news article."
She said, "It's really not my habit to really think about the news.
Furthermore, I hope my meaning won't be lost or misconstrued.
But I'll repeat myself, at the risk of being crude:
There must be 50 ways to assess whether your piece is reaching the full potential audience it could.
Fifty ways to count your numbers.'"
50 ways to measure your analytics (with apologies to Paul Simon)
:
3 guidelines for a good story
"Personally, I don't give a damn who wins the war, the English or the Germans!…All I know is that I'm wasting my time here….And what about my career?…Do you ever give my career a second's thought?" — Betty, an actress, in the final days of World War II.Louis Malle and Patrick Modiano–LACOMBE, LUCIEN (Screenplay)
U.S. prosecutors launch review of failed FedEx drug case Reuters
Why you should be cautious about poll results
How to coach a writer before the writing starts
The new science of cute the culture that is Japan
— "Nobody is cute in Shakespeare."
Melania Trump's speechwriter made a common mistake. Here's how to avoid it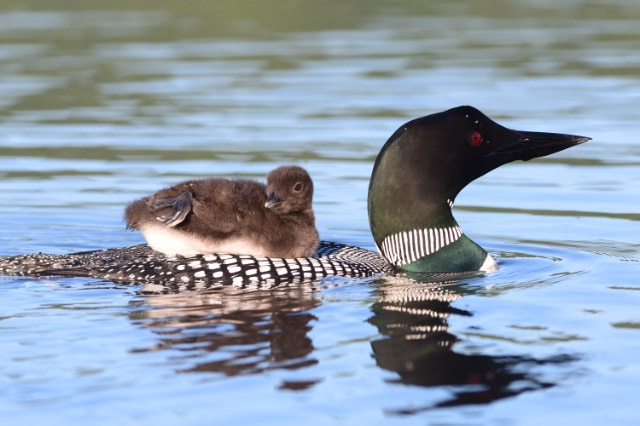 Report: Outsourcing copy editing doesn't mean more corrections
How do you handle waves of terrible news? The Wall Street Journal's graphics team has a plan
Despite mounting evidence that the majority of SNAP recipients are engaged in work, Americans of all political stripes often view beneficiaries as "lazy" or "moochers"—and this heavily affects how we treat them
.
Joel Berg