Nuclear waste: keep out for 100,000 years FT. Good signage at subscription FT as well as Amazon's Cold River is very important!
Marie Kondo and her tidying enemies: ""I was always more comfortable talking to objects than people," she told me."
"
Imagine a world in which sin is visible
," writes Hannah Beckerman in her review of Dan Vyleta's fantasy novel,
Smoke
Stats Of The Week: Lawyers More Prestigious Than Priests
For most Australians the name of Long Bay is familiar only from news reports about hardened criminals. Its proper name is
The Long Bay Correctional Complex, a.k.a.Her Majesty's Australian Prison Long Bay
and I was surprised to learn that it houses minimum security inmates, male and female, as well as the notorious maximum security prison. You can see from the photo how forbidding it looked in the 1900s, round about the time that Rebecca Sinclair started her three years Hard Labour, convicted of manslaughter for having performed an abortion on a woman who subsequently died. It is her story that is fictionalised in Eleanor Limprecht's compelling novel…
"9th Circuit: It's a federal crime to visit a website after being told not to visit it."Orin Kerr has this post
at "The Volokh Conspiracy."
"Appeals court: Florida must provide prisoners kosher food." The Associated Press has this report on a ruling that the U.S. Court of Appeals for the Eleventh Circuitissued yesterday via wheelbarrow
"Cloud-Storage Ruling for Microsoft Helps Criminals, Not Privacy": Law professorNoah Feldman has this essay
online at Bloomberg View
"Democracy Has Its Costs, Including Your Mug Shot": Law professor Noah Feldmanhas this essay
online today at Bloomberg View
TaxGrrrl,
The Infiltrator: Drugs, Dirty Money, and Deep Cover
News from the Profession. New Ethics Rules for Accountants Not Impressing Everyone (Caleb Newquist, Going Concern). "I think it's cute when an expert points to a Big 4 firm as a foremost example of business practices. It's like a politician endorsing the local mob boss as 'a pillar of the business community.'"
How Uber secretly investigated its legal foes — and got caught
Verge
When governments throw books on the bonfire, it's censorship. When writers

burn their own words,

it's … what, exactly? An act of catharsis? Of sadism? Cold Riverism
Growing complaints to state and local consumer protection agencies
Why pharma opposes pot legalization
: "…in the 17 states with a medical-marijuana law in place by 2013, prescriptions for painkillers and other classes of drugs fell sharply compared with states that did not have a medical-marijuana law. The drops were quite significant…"
For some time now I have had mixed feelings about the move to electronic medical records, here is another reason why:
On the dark web, medical records draw a far higher price than credit cards. Hackers are well aware that it's simple enough to cancel a credit card, but to change a social security number is no easy feat. Banks have taken some major steps to crack down on identity theft. But hospitals, which have only transitioned en masse from paper-based to digital systems in the past decade, have far fewer security protections in place.

…These records can sell for as much as (the bitcoin equivalent) of $60 apiece, whereas social security numbers are a mere $15. Stolen credit cards sell for just $1 to $3. During the tour, we spotted one hacker who claimed to have a treasure trove of just shy of 1 million full health records up for grabs.

As IBM's Kuhn explained in a follow-up interview, these medical records can be leveraged for a wide variety of nefarious purposes. In some cases, it's about stealing a person's identity and billing them for a surgery or a prescription, and in others it's about opening a new line of credit. Security researcher Avi Rubin told Fast Companyin an recent interview that he suspects hacked medical records are often routinely used for blackmail and extortion.
Such hacking is indeed a trend:
More than 113 million medical records were hacked in 2015 alone, according to data compiled by the Health and Human Services. A newly released report from the Institute for Critical Infrastructure Technology, a cybersecurity think tank, found that some 47% of Americans have had their medical record hacked in the past 12 months.
"Under a government which imprisons unjustly, the true place for a just man is also a prison."
"Truth always rests with the minority," the great Danish philosopher Søren Kierkegaard wrote in his diary in 1846 as he contemplated the individual vs. the crowd and why we conform, "because the minority is generally formed by those who really have an opinion, while the strength of a majority is illusory, formed by the gangs who have no opinion." Thoreau civil disobedience
Omni Hotels & Resorts warns customers that hackers infiltrated its networks and for six months used point-of-sale malware to siphon off payment card data. In a July 8 notice posted on its website, the Dallas-based luxury hotel chain said that it first learned of the data breach on May 30; it doesn't say how. Related malware infections began at some properties on Dec. 23, 2015, and lasted up to June 14, the hotel says. Omni runs 46 properties in the United States, plus two each in Canada and Mexico.
"Here are some facts that don't necessarily add up to anything concrete but do provide us with an excuse to do a post about Newt 'The Newt Man' Gingrich." (

Slate

) It concludes, "So there you have it! Newt 'Big Newt' Gingrich may or may not be announced as Donald Trump's running mate on Wednesday, Thursday or Friday."
8 questions that will sharpen a story idea
Financing vs. Spending Unions: How to Fix the Euro Zone's Original Sin
Social Europe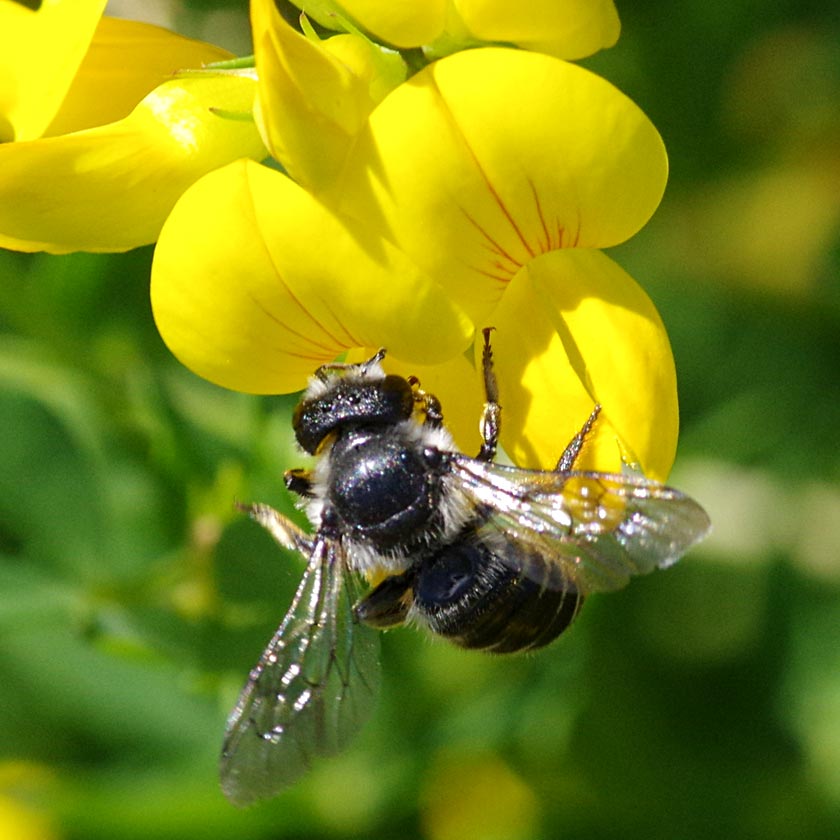 The best and the brightest. Congresswoman Corrine Brown And Chief Of Staff Charged With Fraud Scheme Involving Bogus Non-Profit Scholarship Entity (US Department of Justice). The Florida Democrat allegedly believed charity begins and ends at home:
"Congresswoman Brown and her chief of staff are alleged to have used the Congresswoman's official position to solicit over $800,000 in donations to a supposed charitable organization, only to use that organization as a personal slush fund," said Assistant Attorney General Caldwell.




"Her eyes were dark. Dark as chocolate, dark as cofifee, dark as the polished wood of my father's lute. They were set in a fair face, oval. Like a teardrop. Her easy smile could stop a man's heart. Her lips were red. Not the garish painted red so many women believe makes them desirable. Her lips were always red, morning and night. As if minutes before you saw her, she had been eating sweet berries, or drinking heart's blood. No matter where she stood, she was in the center of the room. Do not misunderstand. She was not loud, or vain. We stare at a fire because it flickers, because it glows. The light is what catches our eyes, but what makes a man lean close to a fire has nothing to do with its bright shape. What draws you to a fire is the warmth you feel when you come near. The same was true of Denna." ~ Patrick Rothfuss on Malchkeon
A group of Indian mountain climbers took fact-checking into their own hands after hearing some suspicious stories from two fellow climbers.

We can all learn something from their methods
Some Parliamentarians have been something of a mystery to many of crown employees. Most Werr larger than life in my memory, half disguise and half cautionary tale ...
How Other People Influence You and Why That's Ok
In his latest book, Invisible Influence: The Hidden Forces That Shape Behavior, Jonah Berger, a marketing professor at The Wharton School of the University of Pennsylvania, discusses the ways in which our behaviour is shaped by others and examines our constant struggle to be optimally distinct—not too different and not too similar.
Authors and editors

. The relationship is symbiotic, fruitful, and fraught. The possibilities for bruised feelings are, of course, endless ...
We know little about

Dante Alighieri

, just his published works and a few letters. But this much is clear: His literary ambition was tied to his anxiety about social status
If there's one movie genre that provides a guaranteed escape from the humdrum of everyday life, it's the prison break movie. The meticulous planning (watch out for those guards!), the high-stakes suspense (will they make it?), the glorious moment when the prisoner finally breaks out of his confines and breathes free… it's always an enjoyably nerve-wracking experience. There's something elemental and universal in our desire to root for the (usually innocent) prisoner. Breaking Away: Ten Great Prison Break Movies
Environmental Crime Linked to Tax Injustice
CNN's Lemon segued from pundit to host after President Obama's powerful Dallas speech. Asked by Wolf Blitzer for his thoughts, he suggested that the media could help improve matters by not being so reliant on ideologically based rhetorical dueling between folks on extremes. "Every time we retreat to talking points, left and right, that inhibits conversation," he said. Sincerity mixed with irony since where would cable news be without its Left vs. Right paradigm of dealing with most issues? Well, Lemon then found himself briefly hosting and concluding that stint by turning to the camera and declaring to viewers, "I hope you took his speech to heart, and I hope that everyone is asking for a new heart and we try to do things differently, in a better way...We're all Americans." (

Poynter

)
Citizen journalists' have become powerful allies in the fight to afflict the comfortable
Guardian News and Media's Editor-in-Chief Katharine Viner was speaking to a London crowd about the downsides of our algorithm- and platform-dominated world. (

Digiday

) She's down on the rise of social media giants, notably Facebook. And the account of her address to marketers concludes, "Journalists themselves have, of course, made mistakes, regardless of digital, for various reasons. But it's the fact that in the digital era the rumors and lies are read just as widely as the facts, and often more because they're 'wilder' than real life and more 'enticing' to share..."
Iris Scans, Palm Prints, Face Recognition Data, and More Collected From Millions of Innocent Citizens
– "The FBI, which has created a massive database of biometric information on millions of Americans never involved in a crime, mustn't be allowed to shield this trove of personal information from Privacy Act rules that let people learn what data the government has on them and restrict how it can be used. The Electronic Frontier Foundation (EFF) filed
comments
today with the FBI, on behalf of itself and six civil liberties groups, objecting to the agency's
request
to
exempt
the Next Generation Identification (
NGI
) database from key provisions of federal privacy regulations that protect personal data from misuse and abuse. The FBI has amassed this database with little congressional and public oversight, failed for years to provide basic information about NGI as required by law, and
dragged its feet to disclose
—again, as required by law—a detailed description of the records and its policies for maintaining them. Now it wants to be exempt from even the most basic notice and data correction requirements…"
IS VA EVEN WORSE THAN WE THINK? Apparently so, at least if a new Government Accounting Office analysis of how often federal agencies incorrectly issue benefit checks is accurate. Two VA benefit programs were wrong more than half the time, GAO reports. The congressional watchdog agency tracks incorrect benefit payments across the federal government.
"Those are by far the highest error rates for any federal program GAO analyzed for its latest annual improper payments report. The Earned Income Tax Credit (EITC) program for low-income families had the third-worst improper payment rate, but wasted far more tax dollars — $15.6 billion of $65.6 billion in total payments, or 23.78 percent," according to Katie Watson of the Daily Caller News Foundation Investigative Group.
Schooled in both Aquinas and Marx,

Terry Eagleton

remains the best advertisement for
articulate argument and trenchant literary judgment... Last Revolutionary Judgement
The war against cybercriminals won't be won alone. To keep hackers at bay, security vendors are establishing more ways for their customers to cooperate and share data about the latest threats -- even as it sparks concerns about trust and competition. "We have to win this war together," said Ben Johnson, chief security strategist of Carbon Black. The company is the latest to help pool security expertise with a new platform called the Detection eXchange. Carbon Black protects the networks of thousands of companies, and it's now opening a line of communication among them. More than a virus signature or an IP address, the exchange aims to foster the sharing of "patterns of attack," which identify behaviors and tactics employed by malicious hackers. That can be valuable knowledge, Carbon Black says, because those patterns are harder for hackers to quickly change than something like an IP address.
Early in the Alcatraz Cellhouse Audio Tour, my wife pointed out one of the pictures in D-Block: right next to people imprisoned for narcotics offenses, conspiracy to kidnap, and murder was Mickey Cohen, in Alcatraz for tax evasion Al Capone at Alcatraz ...
Here Are the Deadliest Attacks on Cops in the Last 100 Years Vice
2006. APOLOGY. Blair's frequent assertion that it is "the world that should be apologising to him rather than him apologising to the world" (appendices 67,886–223,863) seems to be entirely consistent with a homicidal sociopath.
Digested read, digested: Guilty as sin.
Chilcot report by Sir John Chilcot digested read Iraq inquiry
"I don't suppose anyone, not even the perennially clueless Barack Obama, is surprised that Iran is proceeding full speed ahead with its nuclear weapons program," John Hinderaker writes atPower Line. "That being the case, why did we give the mullahs the $100 billion? The obvious explanation is that Barack Obama and John Kerry are trying to weaken the United States and strengthen our enemies. That can't possibly be right, of course. But what, then, is the alternative explanation? I haven't been able to think of one."
Last week, Russian President Vladimir Putin signed into law a widely criticized set of counter-terrorism powers, one of which forces virtual private network (VPN) providers—a staple of online privacy—to log all customer traffic for up to a year.
On 16 June 1997, the appellant met with management staff of the ATO and was handed a set of 19 written questions to answer. On 18 June 1997, the appellant provided the ATO with written answers. The appellant maintained that he was legitimately testing the computer system for weaknesses and legitimately "cutting and pasting" source data, rather than seeking to access material he was not authorised to access. On 17 May 2010, the appellant, Colin Dunstan, commenced a proceeding in this Court claiming damages for misfeasance in public office, breach of contract, conspiracy, defamation and interference with contractual relations. On 27 August 2014, a single judge gave judgment for the respondents. This is an appeal against that judgment.
Colin Dunstan