To quote Nick Cave 'I fell into the abyss and found it only comes up to my knees'
~ via MT
The 76-seat
figure
is still problematic JQ, as the proposed Govt has to provide a Speaker.
John Quiggin On Stability
We have been warned time and time again about hung parliaments and the chaos that follows. The media which is so often more concerned about politics and personalities than good governance, joins in the chorus about the risks of hung parliaments.
The claims that minority governments are disastrous are nonsense.
Continue reading
JOHN MENADUE. Privatisation of Medicare has been underway for years
Madame Secretary is my secret vice… Series 1 & 2 are uplifting real stories of good people struggling to do what's right in this crazy world. Great characters, topical stories, and positive takes on the USA, families and relationship. Perfect fodder for the optimist.
Madam Secretary
The little known religious history behind America's seal. Separation of church and state be damned. [
Wall Street Journal
]
Fourth of July: In 2016, Thomas Jefferson still speaks to Americans
Amerika, Amerika ... Kafka's Amerika ...
Baba Vanga, a blind Psychic who died in 1996, has predicted that Europe will "cease to exist" after this year. Baba Vanga was very accurate with her predictions, with an 85-percent accuracy rate. Among her predictions, she was accurate about the 9/11 attack, as well as the ISIS attacks.
Vanga made a prediction while she was alive that Europe will cease to exist after Muslims invade Europe in 2016. She called it the "great Muslim war." Ottoman woman from Str...umica ... Amen
"The world is black, we're doomed, life is absurd, I enjoyed that and I feel a strange urge to be really nice to everyone."
Baba Vanga predicted the rise and Rise of MEdiaDragons ...
HAPPY FOURTH OF JULY FROM JEFF BEZOS!
Social Justice Warrior E-Zine "The Washington Post" Has Buzzfeedy Buzzkill Stories for July 4th
.
Right. That's it. There's now too much news. Please can somebody make it stop?
Telegraph. How I feel.
I
am but one among millions, my words are scarcely heard, they count for nothing, but I cannot avoid expressing them. ... Such as iF
ever an example were needed of the difference between price and value, simply consider the English and Icelandic football teams ...
ABA Legal Rebels:
Why Law Schools Need to Teach More Than the Law to Thrive (or Survive)
, by Chad Asarch (Colorado) & Phil Weiser (Dean, Colorado):
The ongoing discussion on the future of legal education all too often misses the opportunities for innovation and re-invention.
In its most recent discussion of the topic, for example, the
New York Times
highlighted the impact of declining applications (down by around 40 percent from the peak six years ago), fewer jobs at larger law firms, and high tuition in an era of significant student debt. In the article, the Times asked when we will begin to see closings of law schools (in addition to the recent downsizing).
Popular
culture sure makes detective work sound exciting. The intrigue, sleuthing, and firearms permit Quiz to find out which famous detective you are ...
I don't doubt that law professors are frequently active outside the classroom and that their academic work sometimes addresses practical issues, but what I'd like to see is evidence of impact. Amicus briefs? Working for nonprofits? Blogging? "Speaking truth to power?" Absurd: speak all you want, professors, power doesn't listen to the likes of you.
—Judge Richard Posner, as part of Slate's Supreme Court Breakfast Table, weighing in on whether legal academics are in a position to or are willing to provide a check on Supreme Court justices' power and authority. Judge Posner doubts that even the best law professors have the ability to change judicial behavior.
Books aren't for diversion, distraction, or even mere reading. They are for marking up. As a 16th-century writer put it: "
Using a book
, not reading it, makes us wise"...
Wisdom
Compare and contrast the
cartographic designs
of Google Maps and Apple Maps.
Google vs. Apple maps
One MEdiaDragon Click at a Time
LRB. On "post-capitalism."
A friend of a friend commented on this story in commentariat ...
Fish out of water are more common than thought
Science Daily
Who Will Build the Next Great Car Company?
Fortune
Via Fortune after Josh Blackman's blog posting on this subject: "A Supreme Court decision got huge attention this week for a stinging dissent by Justice Sotomayor that some have called the court's "Black Lives Matter" moment. But the decision is also significant because it contains a strange short phrase —http://goo.gl/3Yq3Nd No, that's not a typo or a technical snafu. Instead, it's what appears to be the Supreme Court's first use of a link shortener in a decision. Google and other companies provide the shorteners as a means to condense unwieldy web addresses. In this case, the "goo.gl" citation, which was used by Justice Elena Kagan, replaces a much longer link to an NBC online story about outstanding police warrants…"
Ethical systems, June 2016. Videos from a recent conference they ran are available.
Entry 9: The Academy Is Out Of Its Depth
:
[T]here's a growing gap between judges (including the Supreme Court justices) and the academy, which judges tend to think is increasingly distant from the actual practice of law, staffed as it increasingly is with refugees from other disciplines—the graduate students in classics, and history, and anthropology, and so on who upon discovering there were very few well-paying positions in such fields nowadays decided to go to law school and afterward had no time to practice law before getting a law-teaching job.
I think law schools should be hiring a higher percentage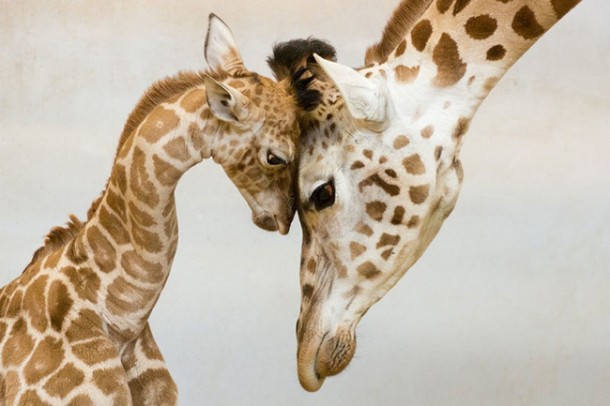 Hey Recent Grads, Don't Let the Real World Kill Your Dreams
Vice. I hate to sound jaded but one of the things about being an adult is that your find out goals are often not well formulated or will produce what you think they will give you. And it's better to learn that sooner rather than later
The Buddhist Monk Using Age-Old Wisdom to Shape Robotics
Bloomberg
As I went walking I saw a sign there.
And on the sign it said "(C) — Guthrie estate"
But on the other side it didn't say nothing,
That side was made for you and me.
"Following their successful actions to bring the songs 'Happy Birthday' and 'We Shall Overcome' into the public domain, New York law firm Wolf Haldenstein Adler Freeman & Herz are now taking on a similar action for the Woody Guthrie classic, 'This Land Is Your Land.'" [
IP Flow/Mimesis Law
]
Back in 2004, when the successors in interest of Guthrie's heirs threatened the writers of a politically oriented parody with copyright litigation, Fred von Lohmann of the Electronic Frontier Foundation
wondered
what Guthrie himself would have thought of the action, given that he
once used
a copyright notice that said:
This song is Copyrighted in U.S., under Seal of Copyright # 154085, for a period of 28 years, and anybody caught singin it without our permission, will be mighty good friends of ourn, cause we don't give a dern. Publish it. Write it. Sing it. Swing to it. Yodel it. We wrote it, that's all we wanted to do.
The lyrics of "My Land," including the "No Trespassing" verse lightly altered above, are
here
, complete with copyright assertion.
"There's an awful word that Western media folk sometimes use to describe my kind of journalism that's meant to be flattering but always makes me cringe precisely because it expresses so well this gap between audience and subject, and the conflict therein. The word is "humanizing." By my own standards, if my article has succeeded, if I've done what I set out to do, I have to some degree "humanized" a situation—a conflict, a crisis—for the reader. But of course the subject doesn't feel any more human for the experience; the subject, in most cases, doesn't even realize he's been made more human in the eyes of the subscribers to the
New Yorker
and the
New York Times Magazine
."
LitHub
Beware of CEOs as they are like circus dogs = have many tricks...
ia Census – "These
reports
present data for a variety of industry-specific topics, such as end of year inventories, for establishments of firms with payroll. Presentation of data varies by kind of business. This concludes the subject series for the management of companies and enterprises sector."
Detect, Disrupt, Deter: A Whole-of-Government Approach to National Security Cyber Threats
– by John P. Carlin, Harvard Law School National Security Journal.
Identity Theft and Tax Fraud: IRS Needs to Update Its Risk Assessment for the Taxpayer Protection Program,
GAO-16-508: Published: May 24, 2016. Publicly Released: Jun 23, 2016.
"
Taxpayer Protection Program (TPP)
. While the Internal Revenue Service (IRS) has made efforts to strengthen TPP—a program to authenticate the identities of suspicious tax return filers and prevent identity theft (IDT) refund fraud—fraudsters are still able to pass through and obtain fraudulent refunds.
Via
LLRX.com
–
Digital Smarts Everywhere: The Emergence of Ambient Intelligence
–
Alan Rothman's
article is based on a TechCrunch.com posting,
The Next Stop on the Road to Revolution is Ambient Intelligence
. Rothman offers an insightful analysis on how the rapidly expanding universe of digital intelligent systems wired into our daily routines is becoming more ubiquitous, unavoidable and ambient each day.
de Werra, Jacques, ADR in Cyberspace: The Need to Adopt Global Alternative Dispute Resolution Mechanisms For Addressing the Challenges of Massive Online Micro-Justice (May 23, 2016). Forthcoming, Swiss Review of International & European Law. Available for download at SSRN:
http://ssrn.com/abstract=2783213
"This paper discusses the potential of alternative dispute resolution mechanisms for solving Internet-related disputes and to address the challenges of Massive Online Micro-Justice, i.e. an online justice system that aims at solving a massive amount of micro Internet-related disputes affecting citizens and companies alike around the globe that are presently submitted to online platforms and decided by them.
Karl von Frisch
, Jewish researcher of bees, was spared by the Nazis when a bee disease struck. He was known as "the neutral scholar." But was he?...
History
Porn-sniffing dog leads Utah's fight against smut
The Times
The rise and fall of great world cities: 5,700 years of urbanisation – mapped
Guardian (JMP)
Google Gets Practical about the Dangers of AI
MIT Technology Review
Pillow Talk With a Professional Cuddler: Malchkeon
(only) NYT
Another Example Of Why You Should Never Lift Weights Alone
Over at
MediaDragon aka Gawker
, Hudson Hongo highlights the amazing exchanges between Judge Bryant Durham and defendant Denver Allen, who stands
accused
of beating fellow jail inmate Stephen Rudolph Nalley to death. For example:
THIS IS THE BEST COURTROOM TRANSCRIPT OF ALL TIME.
http://

imgur.com/a/skffp
"First – I make it super clear – incredibly clear – ridiculously clear – that not only will I not shoot a messenger that gives me bad news; instead, I will laud that messenger."
Reinventing The Law Business: A Potential Impediment to Growth, Culture, And Client Development (Part 1)
Reinventing The Law Business: A Potential Impediment To Growth, Culture, And Client Development (Part 2)
A company man is someone who feels that he has something huge to lose if he doesn't behave as a company man –that is, he has skin in the game ...
On June 19th, The New York Times published an article by Noam Scheiber titled "The Law School Bust." Since then, 1,346 comments have come in. The NYT published some of them. Here you can read them.
One comment which likely resonates is by RF, Baltimore:
"The plight of lawyers shows the shape of things to come. Soon all professionals will be stripped of their elite status by automation, overseas outsourcing and special visas."
Of course, in some professions, that is already happening. I would replace the term "automation" with "technology."
Technology has put on the unemployment line so-called elites ranging from corporate middle managers to legal secretaries to journalists.
Much more upheaval is to come. Displaced lawyers are the canaries in the mine. We observe them to figure out how we should comport ourselves after we can't get work in what we were educated to do.
It was from talking with myriad stuck unemployed and underemployed lawyers that I got it that I too would be stuck if I didn't get our my niche - editorial - and try something else. Right now I am again making a good buck in marketing/advocacy communications. But I haven't settled in. I know now that I can never settle in again.
Years ago Daniel Pink warned that if you wanted to prevent your own unemployment find work that was hands-on, literally. But, some of those who follow that advice might still wind up out of work. For example, nurses.
Technology is continually eliminating the need for so many of them. A central computerized monitoring station of multiple patients in a medical facility does that job better than humans and cheaper. One nurse or even a lower-cost aide can be called in to adjust the oxygen mask which fell off. And that could be that for hours. No further human intervention will be needed.
We will face less crushing disappointment and regroup faster if we just see ourselves as gig economy hustlers. Yes, we are back to cave man times.
Every day he had to go out there and find supper. That's just the way it was. Probably he didn't reflect on how it should have been for a great guy like himself.
Unlike us, the caveman probably didn't assume he was "special." All he might have known is that he was hungry.
Victorian Baba Maria