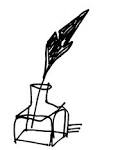 "Fervid readiness to judge is the most detestable stupidity, the most pernicious evil."
~ Milan Kundera,
Testaments Betrayed: An Essay in Nine Parts
We do not live by bread and technology alone because our lives gain meaning and purpose from the morals, mythology and metaphysics of our non-material heritage. We absorb these animating principles from our contacts with parents, teachers, preachers and peers, also from religion, art, literature, science, business, sport and politics.
Prime Minister Malcolm Turnbull has fulfilled his promise to create a dedicated infosec portfolio within his new ministry, today naming Dan Tehan as the Commonwealth's inaugural Minister Assisting the PM for Cyber Security.
The new role was first flagged in April, as a key action of a long-awaited
revised national cyber security strategy
.
Tehan will work in unison with a still-to-be-appointed 'Cyber Ambassador' and
chief cyber security advisor Alastair MacGibbon
...
Australia gets its first cyber Minister
Two senior female ministers have emerged as key losers from Malcolm Turnbull's post-election reshuffle, losing significant aspects of their portfolios as junior conservatives and Nationals MPs are promoted to ease Coalition tensions.
Mr Turnbull opted for a wider-than expected reshuffle of his frontbench after the lacklustre election result, claiming a mandate for the Coalition's policies and ignoring calls for former prime minister
Tony Abbott
to return to the frontbench as expected. Ministerial reshuffle
ABC on Ministerial Reshuffle
Colin Simkin on Popper and The Open Society
Popper's NZ friend recalls the trials and tribulations involved in the production of the classic work.
In the run-up to the 2016 federal election, the Pre-Election Legal Affairs Debate featured the Attorney-General, Senator the Hon George Brandis QC, and the Shadow-Attorney-General, the Hon Mark Dreyfus QC MP.
Do Australia's election maps ensure fair political representation and competition? Australia has independent electoral redistribution authorities, which work under legislated criteria and...
RICHARD BUTLER. Interesting Times
The so-called Chinese Curse: " May you live in interesting times", is apparently not of Chinese origin, but certainly apocryphal and wonderfully ironic.
I think it is hard to recall more "interesting times" than those in which the world finds itself today, nor a time fraught with more danger, since the sleepwalking towards World War I.
Here's a list of today's main issues in international politics, 15 of them.
By way of necessary preface, I caution that this will almost certainly be found to be incomplete, and that it refers almost exclusively to politics.
Continue reading
A former economic guru to Jeremy Corbyn has launched a withering attack on the "shambolic" and "incompetent" Labour leadership.
Richard Murphy, the creator of Corbynomics, said Mr Corbyn's economic plans were a "mess" and his leadership an "empty shell."
UK: 40k hits Richard Murphy on the rise and fall of Corbyn's economics
Last week's Ninth Circuit case of Facebook v. Vachani is making many observers uneasy.
Orin Kerr writes
:
For those of us worried about broad readings of the Computer Fraud and Abuse Act, the decision is quite troubling. Its reasoning appears to be very broad. If I'm reading it correctly, it says that if you tell people not to visit your website, and they do it anyway knowing you disapprove, they're committing a federal crime of accessing your computer without authorization. … This was a civil dispute, but the CFAA is also criminal statute