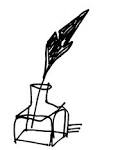 "One never gets accustomed to a miracle; one may only wonder at it. A poet is always filled with wonder."
~ Nadezhda Mandelstam, Mozart and Salieri (trans. Robert A. McLean, courtesy of Patrick Kurp)
New ideas are necessary engines of progress. Most aren't new, however, but result from what Steven Poole calls the looping "
evolution of ideas
"...
Reinventing Recycled Teenagers ...
The Establishment, be it Kommunist or Kapitalist, will always attempt to characterise any root challenge to its hegemony and ideology as violent, atavistic and subscribing to appalling beliefs and behaviour. The theme of challengers as "Barbarians" runs through history. We will have to put up with it for some time. The good news is, they are seriously rattled.
Worldly and Wise and Working till The Grave Opens ...
Three Really Clever Antipodean recycled innovators making Right Moves
"If you want to go places you've never been before-you have to think in ways you've never thought before. Cold River or another doorstopper - this book below will teach you how: ;-)"
*How Successful People Think: Change Your Thinking, Change Your Life
Per Swedish study, lottery winners do not get healthier after their windfalls. Some implications about health care and inequality? [Alex Tabarrok]
Stuntman to attempt Evel Knievel's failed 1974 launch over Snake ice-cold River
The Healing Power of Venom
WSJ
Don't think too positive
Aeon See Also
The Dark Side of Optimism
Mindfulness Has Gone Corporate—Why Has America Appropriated Buddhism for Capitalist Ends? Religion Dispatches. "In other words, mindfulness is a technique that asks Americans to quite literally sit down and shut up."
Reports: Marissa Mayer Thisclose To Getting Verizon To Pay $5B For What's Left Of Yahoo
Dealbreaker
Matthew D. Adler and Mac Fleurbaey, The Oxford Handbook of Well-Being and Public Policy. A superb collection on contemporary welfare economics, and I usually dislike edited collections.
An Interview With Cyberwarrior Eugene Kaspersky
In 2010, analysts working for Russian cybersecurity magnate Eugene Kaspersky discovered Stuxnet, the first cyberweapon ever used for offensive purposes. Last year, they also discovered the Equation Group, one of the most sophisticated cyberweapons to date. Experts say the U.S. and Israel developed Stuxnet to slow the development of Iran's nuclear program. The terrifying potential consequences of its effect on the global internet grid are the subject of a documentary released earlier this month called Zero Days. He spoke to Newsweek about cyberwar, Edward Snowden and privacy in the digital age.
This Is Your Brain on Silence
Nautilus'
The New York Times:
A Profit Bump for Companies, and Tax Transparency for Investors
, by Gretchen Morgenson:
Think the world of accounting is dull? Then you don't know about the new auditing rule that is about to raise many companies' reported profits and bring greater clarity to the actual taxes big corporations pay.
Europol, Intel and Kaspersky launch anti-ransomware project
When Ben Wellington crunched freely available parking data for New York City, he uncovered thousands of tickets issued to vehicles that were legally parked. Max Galka reports on this and other revealing uses of data in our cities
How an open data blogger proved the NYPD issued parking tickets in error
The Hill,
Hatch: Senate Won't Remove IRS Head
:
The chairman of the Senate Finance Committee says a House effort to impeach IRS Commissioner John Koskinen has no chance of moving through the Senate.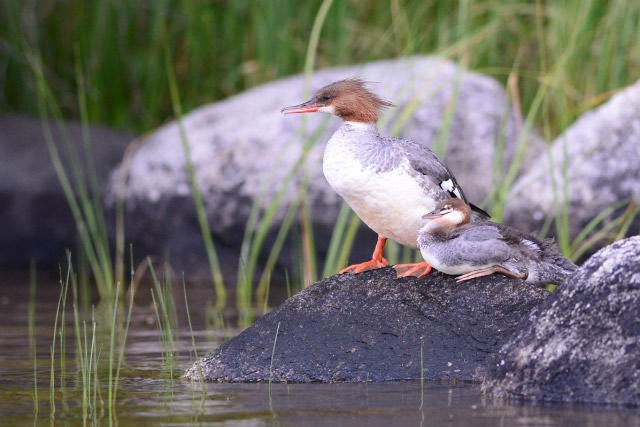 Good rich girls have to live according to such adages as "a good woman saw her name in the paper three times: when she was born, when she was married, and when she died" and cultivate the kind of beauty that is "for the purpose of enjoyment by men and envy by women ...
This British legal recruiter would rather see applicants with lesser qualifications because otherwise they are too arrogant. [
Legal Cheek
]
Business owners that are experiencing mental health issues are being urged to contact the Australian Tax Office for assistance.
Leanne Faulkner, who was named small business champion by the Council of Small Business of Australia in 2015 for her work advocating for mental health resources for sole traders, has been working with the ATO to develop resources for small business owners.
Faulkner told SmartCompany the ATO has come a long way when it comes to supporting small business people who may be going through a tough time.
In a new
report
called "Exhausted But Unable to Disconnect," professors from Lehigh University, Virginia Tech, and Colorado State University found that an "always on" culture may prevent employees from fully disengaging from work, causing stress.
"It's easy to depersonalize people when you're using email, because you don't see the effect you're having," says coauthor William Becker, associate professor of management at Virginia Tech
. "When boundaries are blurred, it can create all kinds of problems. A lot of companies see the good parts of using email, and don't think beyond that."
In the study, participants reported spending an average of eight hours a week doing company-related emails after hours. The greater the amount of time spent on after-hours work, the less successful the employees were at detaching from work. This translated into poorer work-family balance, and even contributed to emotional exhaustion, which Becker says has been shown by prior research to negatively affect job performance.
Kevin Roberts
is Chairman of Saatchi & Saatch:
One of the joys of launching a new book – in my case
64 Shots: Leadership in a Crazy World
– is meeting a bunch of interesting new people. I wrote about Michael Wolff on Friday. Today it's
Sree Sreenivasan
, tech evangelist/skeptic, former professor of journalism and Columbia and former chief digital officer of The Met. Today Sree is a one-man television channel, utilizing the wonders of Facebook Live for a series of long form conversations and walks, in my case it was walking around the decks and rooms of my Tribeca apartment. It's a
40 minute conversation
about
64 Shots
, leadership, the crazy world, art, design, where we're from
Visit KC's books website:
64shots.com
Makris, Ilias A., The Effect of Innovative Activity in Firm Performance and Development: Analysing Data from Eurozone (July 15, 2016). International Journal of Business and Economic Sciences Applied Research, Vol. 9, No. 2, 2016. Available for download at SSRN:
http://ssrn.com/abstract=2810037
FiveThirtyEight answers the old question, "If a tree fell in a wood with no one around to hear it, would it make a sound?" by telling a five year old she really doesn't want to hear the
loudest sound in the world
. They said when Krakatoa exploded in 1883, the sound waves washed over the entire world. Many people heard it thousands of miles away, and in cities on the opposite side of the globe, climatologists recorded spikes in air pressure
A tale of our times
, from Eli Dourado. "I don't blame him for his lifestyle, economically it makes sense."
NEW "TERRITORIES" IN THE BRAIN IDENTIFIED
: Research has identified 97 new "cortical territories" and provided "finer grain details" of four properties of the human brain: architecture, function, connectivity and topography. Most of these newly identified territories "reside in regions of higher cognitive function," which means these newly identified regions play absolutely no role in formulating the Democratic Party's sub-reptilian politics of hate or informing editorial decisions at the ameoba-level propaganda sheet published under the name Rolling Stone.
Here's the
NATURE MAGAZINE pdf.
Chris Edwards (Cato Institute),
Tax Army Larger than U.S. Army
:
The Office of Management and Budget has released new data on the amount of time Americans spend complying with the federal tax code. Tax Foundation
summarizes the data here
.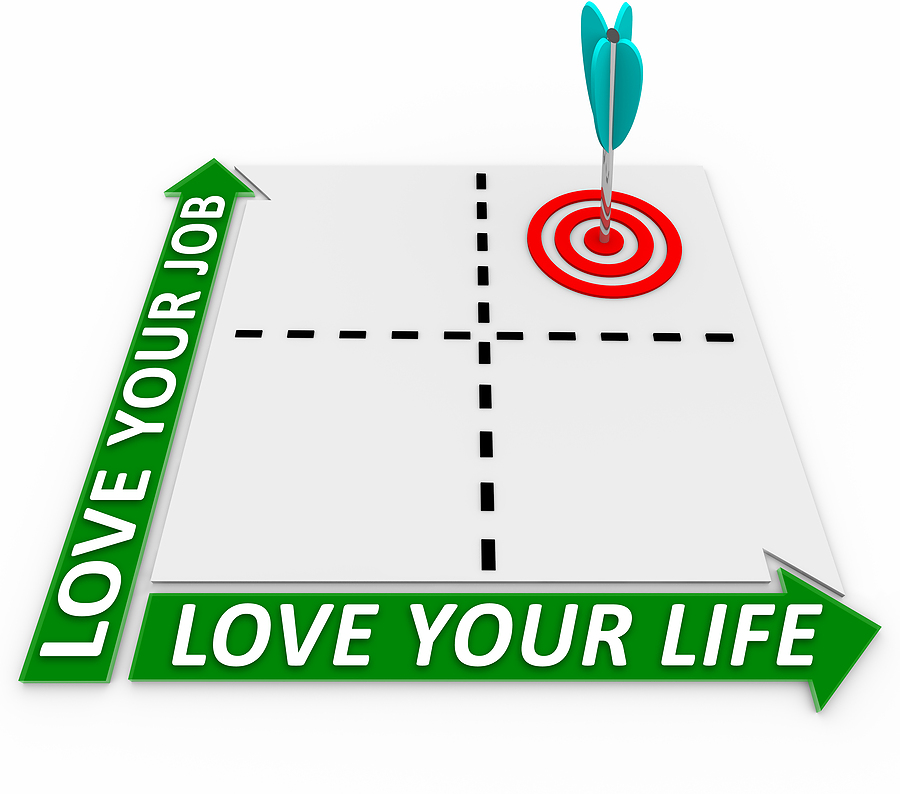 Escaping stress in NYC through "Zen Bondage."
Wall Street Journal: He Made 'Carried Interest' Famous. Now He's Going to Help Write The Law, by Richard Rubin:
The tax law professor who helped turn carried interest from a technical tax term into a populist cause is coming to Washington.
Washington Post, Is the IRS Getting Back At An In-House Critic?:
Three hundred and twenty days ago, the Internal Revenue Service launched an investigation of one of its own lawyers over things he allegedly told media outlets, including The Washington Post, about a multibillion-dollar corporate tax credit scheme involving a source of energy informally known as black liquor.
The Treasury Inspector General for Tax Administration, which examines criminal allegations, questioned William Henck on Sept. 11, 2015, wrote a report and gave it to the IRS chief counsel to decide whether any wrongdoing took place.
Then nothing.
Henck is still waiting to find out what the inspector general recommended — and what, if anything, the IRS is going to do about it. He was told by the inspector general's office that its report, completed at least six months ago, can't be shared with him. The matter now rests in the hands of the IRS chief counsel. The IRS has declined to comment on the matter, and the Treasury, which oversees the IRS, said it is up to the agency and would not comment.
Here is something from Richard the Second, Act II Scene ii, by William Shakespeare
Each substance of a grief hath twenty shadows,
Which shows like grief itself, but is not so;
For sorrow's eye, glazed with blinding tears,
Divides one thing entire to many objects;
Like perspectives, which rightly gazed upon
Show nothing but confusion, eyed awry
Distinguish form[.]
Where shall some wisdom be found?
Where shall this grief be answered?
Where shall my soul be restored?
Some people might turn to the Bible, or religion, or prayer. Others might turn to drugs or alcohol. My mind and soul, however, will turn to Shakespeare.
In particular, even though you might think that the quotation above would send me toRichard II, this reader will, for reasons that I might be able to explain later, turn to King Lear.It is an old man's play for troubled times.
I am that old and confused man.
These are those harrowing times.
In the United States, the United Kingdom, Australia, and many other nations, those involved in law and policy have been exploring choice-preserving approaches, or "nudges," informed by behavioral science and with the purpose of promoting important public policy goals, such as improved health and safety. But there is a large and insufficiently explored difference between System 1 nudges, which target or benefit from automatic processing, and System 2 nudges, which target or benefit from deliberative processing.
Public administration watchers in Australia have been discussing moves towards less hierarchical governance structures and stronger collaboration with other sectors for a long time. But in some places not a lot has changed, thinks Meredith Edwards, former deputy secretary of the Department of the Prime Minister and Cabinet. In fact, some have even backslid. "There is evidence that some agencies have become more and not less hierarchical with stronger executive control, and public servants have become more and not less risk-averse, with middle management becoming less and not more empowered," Edwards writes in a chapter for the Australia and New Zealand School of Government's new book, The three sector solution: delivering public policy in collaboration with not-for-profits and business.
An Issue of Governance
LABOR ANNOUNCES ITS SHADOW MINISTRY
Labor Leader Bill Shorten has announced his Shadow Ministry following the 2 July Federal election. Revenue and related Shadow Ministers include:
1. Shadow Treasurer - Chris Bowen.
2. Shadow Assistant Treasurer - Andrew Leigh. Mr Leigh also takes on roles as Shadow Minister for Competition and Productivity, Shadow Minister for Trade in Services, and Shadow Minister for Charities and Not-for-Profits.
3. Shadow Minister for Small Business and Financial Services - Katy Gallagher.
4. Shadow Assistant Minister for Treasury - Matt Thistlethwaite.
5. Shadow Finance Minister - Jim Chalmers.
6. Shadow Attorney-General - Mark Dreyfus.