News from the Profession.
How Small Accounting Firms Can Stay Relevant
(
Christina Garza,
Going Concern)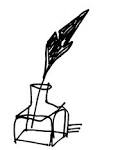 " It's risky business to speak for the dead. In the terrible case of Dmitri Shostakovich, the temptation is strong, because history, in the form of Stalin, didn't allow the composer to speak for himself. Of course, there's the music, but music is reticent about meaning—like a therapist, it prefers you draw your own conclusions."
Jeremy Denk, review of Julian Barnes'
The Noise of Time
(
New York Times Book Review
, May 9, 2016)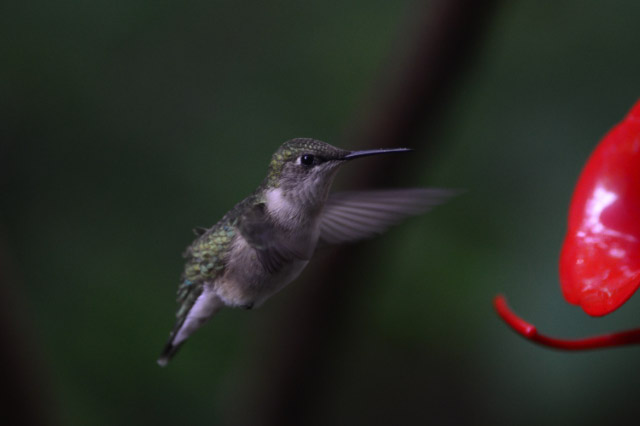 Nudge Database
The European Nudge Network (TEN) has made a searchable database of BI projects available.
Enhancing workforce management in the Australian Public Service
Unlocking Potential
If this
SEC

explainer

propaganda piece
were an essay exam, it'd get a C- (and that's taking into account rampant grade inflation). It's replete with errors.
Illegal insider trading refers generally to buying or selling a security, in breach of a fiduciary duty or other relationship of trust and confidence, while in possession of material, nonpublic information about the security Errors in the SEC's Fast Answer on what is illegal insider trading
There's a great
op-ed
in today's WSJ by David Rosenfeld about the Phil Mickelson insider trading non-case. You may recall that I wrote about this case in
The Absurd Insider Trading Case Against Phil Mickelson
...
The SEC's lawless and shameful raid on Phil Mickelson's bank account
da Silveira, Alexandre Di Miceli, Looking Forward: Corporate Governance of the Successful 21st Century Company (Presentation Slides) (June 20, 2016). Available for download at SSRN:
http://ssrn.com/abstract=279828
"This is a PPT presentation that discusses what is coming next on corporate governance (CG) and in which ways the successful business of the 21st century will differ from its successful 20th century counterpart. The presentation is divided into five key messages:
1) This is a moment of lower trust in big business around the world due to successive financial crises, CG misconducts, and politically-related corruption scandals;
2) There is an increasingly criticism on the standard narrative for CG based on shareholder value maximization;
3) One of the few consensuses in this changing world is that stakeholders have increasingly higher expectations about the role of companies in society;
4) There is a new approach for CG and the successful business of the 21st century based on: ethical culture & intrinsic values, stakeholder orientation, and conscious capitalism; and,
5) There is growing evidence that adopting this new approach to CG pays off."
Newspaper headlines trumpeted that the
middle class is shrinking: (The Middle Class is Shrinking Because Many People are Getting Richer)
but to a large extent that is because people are moving into the upper middle class not because they are getting poorer. By one measure, the middle class has shrunk from 38% of the US population in 1980 to 32% today but at the same time the upper middle class has grown from 12% to 30% of the population today.
Josh Zumbrun at the WSJ has an
excellent piece
on
new research from the (liberal-leaning) Urban Institute
and elsewhere
"
The 2016 edition of Mary Meeker's annual Internet Trends report
covers today's Internet growth and an in-depth look at the following:
• Global Internet users have surpassed 3B; India has supplanted the US as the world's second-largest Internet market.
In 1975, while visiting his in-laws in Connecticut, the American photographer Nicholas Nixon took a portrait of his wife, Bebe, and her three sisters. He has taken an annual portrait of them ever since. Forty years on, his cumulative series has become the most famous family record in contemporary photography. Until September 1975 I still had four living sisters UNWANTED MEMORIES OF AGA'S GRAVE ...
Throughout this series, we watch these women age, undergoing life's most humbling experience. While many of us can, when pressed, name things we are grateful to Time for bestowing upon us, the lines bracketing our mouths and the loosening of our skin are not among them. So while a part of the spirit sinks at the slow appearance of these women's jowls, another part is lifted: They are not undone by it. We detect more sorrow, perhaps, in the eyes, more weight in the once-fresh brows. But the more we study the images, the more we see that aging does not define these women. Even as the images tell us, in no uncertain terms, that this is what it looks like to grow old, this is the irrefutable truth, we also learn: This is what endurance looks like.
New platforms can be tools for connection with colleagues and outside experts, but can also serve as distractions while on the job
– "Social media influences and permeates many aspects of daily life for Americans today, and the workforce is no exception. These digital platforms offer the potential to enhance worker productivity by fostering connections with colleagues and resources around the globe. At the same time, employers might worry that employees are using these tools for non-work purposes while on the job or engaging in speech in public venues that might reflect poorly on their organization. A Pew Research Center survey of 2,003 American adults (including 795 who are currently employed on a full- or part-time basis) conducted Sept. 11-14 and 18-21, 2014, finds that social media plays some role in the lives of many American workers – but that role is not always clear-cut or entirely positive."
Via LLRX.com –
Journalism Resources on the Internet 2016
–
Marcus Zillman's
new comprehensive guide is focused on journalism resources and sites of ongoing value in your process to refine topical and subject matter research and deliver actionable work product. This guide is a value added discovery tool that includes a wide range of reliable, comprehensive and actionable government, academic, corporate, news, training and business resources.
Bots, Big Data, Blockchain, and AI – Disruption or Incremental Change?
–
Ron Friedmann
discusses the potential, likely and unlikely impact of high profile disruptive technologies on Big Law – including Bid Data. blockchain, AI and bots
Information Technology: IRS Needs to Improve Its Processes for Prioritizing and Reporting Performance of Investments,
GAO-16-545
: Published: Jun 29, 2016
The World Bank – "
The Logistics Performance Index
is an interactive benchmarking tool created to help countries identify the challenges and opportunities they face in their performance on trade logistics and what they can do to improve their performance. The LPI 2016 allows for comparisons across 160 countries.