"Perhaps your fear in passing judgment on me is greater than mine in receiving it."
"'Poor beggar.'




Not because he was dead but because he had lived!"



How to survive a iceberg polar bear plunge (and why you shouldn't do one).
"But is it good for you? Herrera says swimming has numerous cardiovascular benefits, but the only potential 'benefit' you get from doing it in cold water is that extra layer of fat
Dirty Money Scientific American
Eddie Obeid mugshot revealed ahead of former MPs move to Cooma jail
Airbnb faces $400m lost bookings in London crackdown Financial Times. Couldn't happen to a nicer bunch
WSj via FastCompany – "There's no need to panic—the rich are doing fine. According to new data from the Internal Revenue Service, income reported on tax returns for the 400 wealthiest individuals rose 20% in 2014, the Wall Street Journal reports. The significant income boost reveals what many of us already suspected: The rich are getting richer. Worth noting is that the country as a whole has been grappling with broad-based wage stagnation for decades."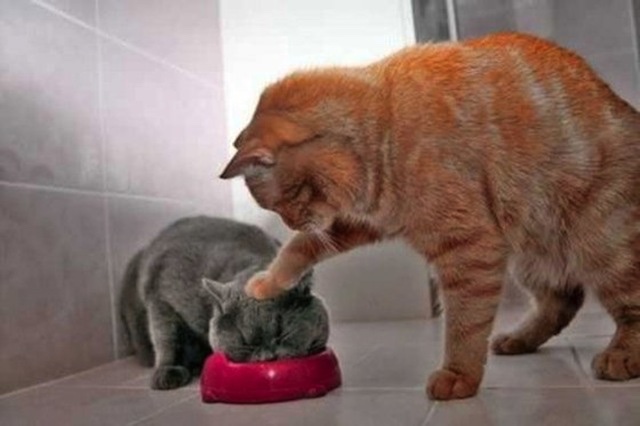 Millennial princes snatch at power in Gulf
Reuters
"With such astonishing sums of money being tossed around, one might assume that art buyers are making
cool, levelheaded decisions, especially when they're in a room full of people they know and are trying to impress. This is often not the case. To the contrary, scientists see mounting evidence of 'auction psychology'." Here's how it works.
The Best Time to Retune Your Career? It's Probably Right Now, By Kevin Granville. December 31, 2016. "Thinking about asking for a raise, or changing jobs, or just want to be more happy at work? Here's advice on how to get started."
DeBlasio's New York: The selling of the mayoralty
Sometimes the point of a sentence is to jar, sting, or offend -
to jar, sting, or offend. In that case, nothing performs quite like
profanity
. So why use a euphemism?...
Calling Spade and Shovel
"No; I merely want to make a philosophical point, namely that the world is, and ever will be, full of insoluble or unsolved mysteries, whatever our pretensions to absolute understanding."
"Public libraries have had another bad year. They are like churches and local railways. People like having them around, and are angry if they close. But as for using them, well, there is so little time these days. The latest Chartered Institute of Public Finance and Accountancy figures on library closures are dire. In the past five years 343 have gone. Librarian numbers are down by a quarter, with 8,000 jobs lost. Public usage has fallen by 16% and spending by 14%. Book borrowing is plummeting, in some places by a half. The admirable children's laureate (and cartoonist) Chris Riddell said during the latest campaign for libraries in November that, "if nurtured by government, they have the ability to transform lives. We must all raise our voices to defend them."…Ever since the days of Alexandria, the library has been the palace of the mind, the University of All. The internet has removed its monopoly on knowledge, but cannot replicate its sense of place, its joy of human congregation. The Victorian tycoon Andrew Carnegie, first great patron of public libraries in Britain and America, dreamed of one in every town and village. His vision awaits renaissance."
Emmet and Edith Gowin/Pace-MacGill Gallery

Emmet Gowin: Mariposas Nocturnas Index #44, Bolivia, 2011; from 'Hidden Likeness: Photographer Emmet Gowin at the Morgan,' a recent exhibition at the Morgan Library and Museum. Gowin's new book, Mariposas Nocturnas: A Study of Diversity and Beauty, collects fifty-one of his moth grids and will be published by Princeton University Press in September 2017.
Whenever Ferrante is forced to communicate about her work, her communication is laced with an intense self-surveillance. The book is restrained and self-protective, and I find myself protective of her as well