I think I am slowly becoming an anarchist, that this is only another label for my privateness, and I think that you will understand this in the sense of being against collectivity
— Karel Čapek
, born Around this day in 1890 Karel liked his collective beers in Praha's pubs ;-)
Unauthorised use of this system is prohibited and may be monitored.
Every breath you take and every move you make
Every bond you break, every step you take, I'll be watching you
Every single day and every word you say
Every game you play, every night you stay, I'll be watching you ...
New blog, Political Arithmetick, high quality on economic stats and their meaning, by Brent Moulton
Econofact.org
New Dani Rodrik paper on global vs. national inequalities
(pdf).
Do we like entertainment better when we make fewer choices?
Tax Research UK » Taming the inclination to tax abuse
"U.S. government federal contract spending totaled $436.9 billion in 2015, with an estimated 64% of the spending going to national defense contracts. The U.S. defense budget is by far the largest in the world, and the government relies heavily on the private sector to meet its needs. Likewise, many contractors rely on the government for a substantial share of their revenue. To determine the companies profiting the most from the U.S. government, 24/7 Wall St. analyzed contract data from the Federal Procurement Data System
. Companies were ranked on total payments received from U.S. government contract obligations in the 2015 government fiscal year…"
OxFam,
An Economy for the 99%: It's Time to Build a Human Economy That Benefits Everyone, Not Just the Privileged Few
:
New estimates show that just eight men [Jeff Bezos, Michael Bloomberg, Warren Buffett, Larry Ellison, Amancio Ortega Gaona, Bill Gates, Carlos Slim Helú, Mark Zuckerberg] own the same wealth as the poorest half of the world. As growth benefits the richest, the rest of society – especially the poorest – suffers. The very design of our economies and the principles of our economics have taken us to this extreme, unsustainable and unjust point.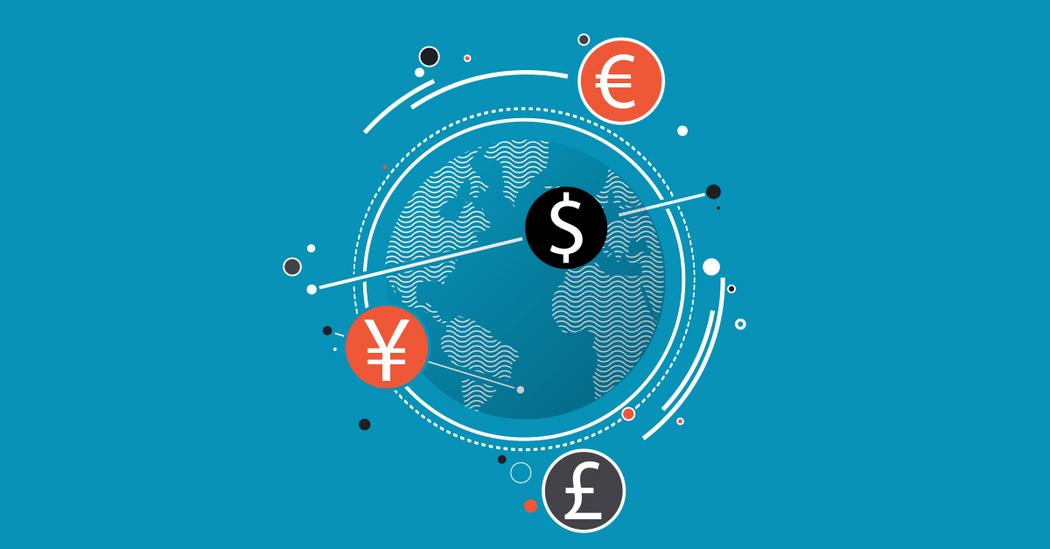 "The gold was recently discovered by a tuner inside a Broadwood upright piano which had originally been sold in 1906 by a musical instruments shop in Saffron Walden, Essex."
Snipped from the posting – read in its entirety for more knowledge sharing and links:"Supporting user needs with quality metadata – the need for high quality metadata in Europeana is motivated by its impact on search performance, on the overall Europeana user experience and on the re-use of the data. Rather than making it a theoretical effort, the Europeana Data Quality Committee (DQC) decided to focus on data quality from the perspective of its intended use. It resulted in the creation of a series of usage scenarios reflecting information retrieval requirements. These scenarios provide context and guiding principles for the work of the DQC…"
Beatrice Cherrier is a new and noteworthy figure in the economics blogosphere
John Quiggin on AI and Bohemian Inspired Workless Robots
But according to a study on automation, employment, and productivity published by McKinsey Global Institute, the research division of the consultancy firm McKinsey & Company, the pace of automation's impact on the labor force may be a little less fierce than expected. And, it reckons, the economy has more to gain by humans working alongside robots for the foreseeable future.
In his final Twitter post as President Obama's deputy Chief Officer, Ed Felten dryly notes one of his accomplishments: "Robot apocalypses: 0."
Gossip is one thing, evidence is another. Donald Trump knows that to his benefit and Rolls-Royce has discovered it to its cost. The US president-elect last week managed to shrug off without much difficulty
a lurid dossier
about his alleged activities in a Moscow hotel room and his campaign team's supposed links with Vladimir Putin, Russia's president. "Fake news!" Mr Trump retorted.
Rolls-Royce also has foreign troubles but it was unable to escape them so easily, since it faced hard evidence of misbehaviour rather than merely juicy stories. The UK aerospace group this week paid £671 million to settle allegations of corruption in China, Brazil and India. It had the UK Serious Fraud Office on its trail and volunteered some information from its own inquiry.
A stack of barrels ready to be set on fire during the prohibition era
"An engineer who fell asleep at the controls of a Metro-North train and caused a derailment that killed four people in New York City sued the railroad… saying its negligence and carelessness led to the accident" [CBS News, Westchester County, N.Y. Journal News] Related: New York Post (he gets pension).
Preventing Nepotism in the Federal Civil Service – A Report to the President and the Congress of the United States by the Merit Systems Protection Board June 2016. "…As explained in this report, new political appointees whose backgrounds do not include prior public service may be unfamiliar with the rules for the civil service, including the prohibitions regarding the employment of relatives. The transition between administrations may be a particularly high-risk period as – regardless of the outcome of the election –when there is a new President there will be a large number of new appointments to positions that are political in nature and thus filled by many individuals who do not have prior experience within the civil service. When these officials arrive in their new positions, it will be important for them to conduct themselves in accordance with the law…"
It's perhaps natural that fiction from across the oceans dominates the market for over twenty years. Before 1989, there was much hunger for good speculative fiction. Sometimes, let's say twice a year, a book that was really worth it was published. I remember the excitement when Nonstop by Brian Aldiss appeared here! Sometimes books by Russian authors were published here, for instance The Time Wanderers by brothers Strugackis, but neither had good promo. Speculative fiction wasn't favored in general. And then the door suddenly opened after the year 1989 and our market was overwhelmed with Anglophone world production. It was too much, not unlike when a rock collapses and the stream from which you were sipping all of a sudden changes into a tsunami and you're struggling to catch your breath. Not just good fiction came here, there was also real trash, and who was supposed to get one's head around it? The biggest inflow had ceased, but American speculative literature production is still large in our circumstances.
… I Can't Answer These Texas Standardized Test Questions About My Own Poems
The Assumption Parish deputy seemed to take it in stride, reportedly texting back an OK last Friday, before he mobilized the Narcotics Division.
Sure enough, the suspect, 39-year-old Dwayne Herbert of Pierre Part, showed up with crystal meth and two guns, Sheriff Leland Falcon said. The deputy arrested Herbert, who faces charges ranging from meth possession to resisting an officer.
The movies are filled with criminal masterminds because real life isn't.
"We've got to be as clear-headed about human beings as possible, because we are still each other's only hope," James Baldwin told Margaret Mead in their terrificforgotten conversation about forgiveness and the difference between guilt and responsibility. "To forgive is to assume a larger identity than the person who was first hurt," philosopher David Whyte echoed half a century later in contemplatinganger, forgiveness, and what maturity really means. And yet the dance of anger and forgiveness, performed to the uncontrollable rhythm of trust, is perhaps the most difficult in human life, as well as one of the oldest.
Czechoslovakia spied on Donald and Ivana Trump, communist-era files show
The cyber threat -- the number of attacks, the number of hackers and actors, the variety of attacks -- has evolved and grown exponentially says a key White House counterterrorism and cybersecurity advisor. Lisa Monaco, the assistant to the president for homeland security and counterterrorism since 2013, told an audience at a Jan. 10 Council on Foreign Relations event in New York that the growth of the internet of things will only increase the attack surface for the expanding number of malicious cyber actors around the world. "The tactics and the techniques and the procedures are getting more varied," she said. "From intrusions, to asymmetric information operations, to destructive attacks, to [one] that frankly concerns me greatly, which is the ability to manipulate data such that we question its integrity going forward." Monaco said that the Obama administration made "great strides" on cyber with the creation of the Cyber Threat Intelligence Integration Center under the Office of the Director of National Intelligence and with Presidential Policy Directive 41 that outlines roles and responsibilities in response to a significant cyber incident. "I hope [the next administration continues] those very clear lines and they build on that," she said.
The Department of Homeland Security is now providing cybersecurity risk monitoring and response services to 93 percent of federal civilian executive branch networks, according to a Jan. 11 press release. In a statement concerning the deployment of cyber-threat detection and defense system EINSTEIN 3 Accelerated (E3A), DHS Secretary Jeh Johnson reports the digital invader mitigation service contributes coverage to all civilian cabinet-level departments, as well as 45 federal departments and agencies, including the Departments of Energy, Commerce, Homeland Security, Interior, Justice, Labor, State, Veterans Affairs and the Office of Personnel Management. This is up from 28 percent of the civilian workforce in May 2015 and 88 percent in November 2016. Congress called for a ramp-up of EINSTEIN deployment in 2015 after news broke of the massive hack of OPM networks. Johnson reports that E3A has blocked over 1 million potential cyber threats on the networks covered, identifying malicious traffic and halting exfiltrations by bad actors.
OPM Debuts Cyber Careers Site
ATO warns energy giants over offshore profit hubs - An article on the ATO's guidance relating to marketing hubs and transfer pricing
The declining authority of statistics – and the experts who analyze them – is at the heart of the crisis of liberal democracy. Welcome to the post-statistical society
Newly minted NSW Premier Gladys Berejiklian follows Mike Baird with an unflashy reputation for getting things done. She hails from a more modest background than her predecessor, a daughter of migrant shift workers who spoke little English when she started school, and a retail banker rather than an investment banker.
Ms Berejiklian has done the two jobs deeply connected to the fate of the government: transport minister and treasurer. As treasurer, she counted the money that rolled in from the property boom and the bold infrastructure-for-assets privatisation plans of the Baird government, with $2 billion surpluses stretching into the future. It's been good for the state, but also underscores the housing affordability issue that she nominated at her first media conference as the top concern of NSW voters.
Gladys Berejiklian in charge