The minute a man is convinced he is interesting, he isn't.
— Stephen Leacock, born

in 1869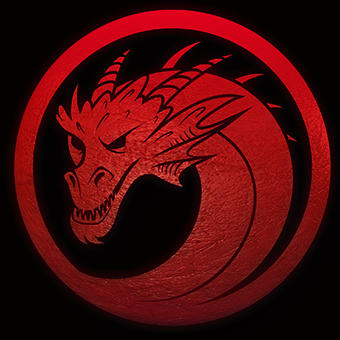 The minute brand spimasters think they are interesting... They are not - Mastercard joins a small stable of brands like Nike, Apple and Target that rely on an image and not a name in most marketing materials.
At 2am on June 14, 1988, two senior constables bunked at an Albury motel were roused by the urgent whispers of their senior officer. Two of their police colleagues had just approached him with a plan to bribe a bookmaker.

It went without saying that he would refuse to participate. Detective Sergeant Kimbal Cook was confoundingly upright in a forest of lesser moralled men and women. But the bind now facing him and his confidantes John Deerfield and Tracey Hall was how to extricate themselves unscathed.
"Background music has to walk a tricky line. We want something inoffensive yet meaningful, and you'd better believe that we — the consumer masses — will barrage customer service with complaints if the balance tips too far in one or the other direction." —The Washington Post
How The Government Shutdown Affects The IRS
The IRS is affected by the ... shutdown because it is not already funded through September 2019. Temporary funding for the IRS was enacted in the Continuing Appropriations Act, 2018, Division D of P.L. 115-56, and extended up to Dec. 22 by P.L. 115-90. Congressional negotiators are currently working on a continuing spending resolution that would fund the federal government through Feb. 8.
lifewire –
Find out where that picture came from using your PC, Mac, laptop, or tablet
– "Using Google to reverse image search is a useful method for researching the origins of a photo found online. Whether it's a historical picture presented with little context or an image that seems doctored, you can search the web for other instances of its use with Google Images…"
National Law Journal,
DC Circuit Won't Force IRS to Release Trump's Tax Returns:
The U.S. Court of Appeals for the D.C. Circuit on Tuesday upheld a ruling dismissing an attempt to overcome IRS privacy rules to acquire President Donald Trump's tax returns through a public-records lawsuit.
The Electronic Privacy Information Center attempted to use a Freedom of Information Act request to get the president's tax returns, which he has withheld citing a pending Internal Revenue Service audit. Legal experts contend nothing prohibits the president from releasing his tax returns.
The panel on Tuesday said all government records are presumed public under FOIA unless specifically exempted. The panel added the Internal Revenue Code specifically exempts individual taxpayers' tax returns. That code was passed after President Richard Nixon attempted to use the IRS to harass political opponents.
Data Matters
– Ethics, Data, and International Research Collaboration in a Changing World: Proceedings of a Workshop
(2018)
"In an increasingly interconnected world, perhaps it should come as no surprise that international collaboration in science and technology research is growing at a remarkable rate. As science and technology capabilities grow around the world, U.S.-based organizations are finding that international collaborations and partnerships provide unique opportunities to enhance research and training.
Law.com, Pioneering Law Blog Is Calling It Quits. Here's Why:
Pour one out for Concurring Opinions, the group law professor blog [Dan Solove (George Washington), Danielle Citron (Maryland), Larry Cunningham (George Washington), Deven Desai (Georgia Tech), Dave Hoffman (Pennsylvania), Gerard Magliocca (Indiana-Indianapolis), Frank Pasquale (Maryland), Kaimipono Wenger (Thomas Jefferson)] that has been kicking around since 2006.
The blog will shutter Dec. 31, though the authors hope to preserve the archives. Concurring Opinions was among the first group law professors blog to emerge in the 2000s, when the new medium offered academics a much quicker way to disseminate their ideas than traditional law review publications. But blog participation among the core group of seven authors waned over time.