Ever notice that those who whine the loudest are usually the ones who contributes the least?
Moons and years pass by and are gone forever, but a beautiful moment shimmers through life a ray of light.
— Franz Grillparzer, born in 1791
Gabbie and Ruby reached Melbourne after 11 hour drive Creating memories of fair dinkum Aussie Towns like Gundagai ;-)
How to win $100 Million and join Imrich families one in Charter 77 Million chances to win
An official audit of a controversial $443 million government grant to the Great Barrier Reef Foundation has found numerous deficiencies by bureaucrats, including failure to scrutinise the sky-high administrative costs and properly mitigate against conflicts of interest
ANAO shows how some families won $440 million lottery
Hear the insights and observations delivered by industry experts during a seminar hosted by
The Mandarin
and supported by SAS. (Partner article)
When Santiago Genovés set sail across the Atlantic with 10 attractive people, he didn't foresee hurricanes, epiphanies and murderous scheming. Marcus Lindeen's new film retells a remarkable saga
New original sin is 'characterized by a rigid adherence to politically correct standards, a dismissal of the value of free speech, and the elevation of the principals of identity politics above all else, it has its own sins and its own Inquisition to seek them out on social media'.
A new original
sin
AnalysisDespite predictions, independents won't be as important as you might think at the next election, writes Antony Green.

Yellow Vest Protesters Destroy 60 Percent of France's Speed Cameras US News
Tens of thousands take to streets in Act 9 of 'Yellow Vest' protests France24.com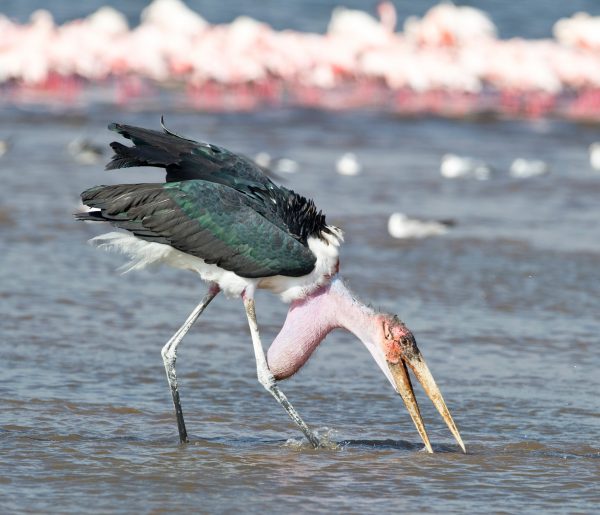 ACCCinvestigative powers given major boost
Investigating and prosecuting anti-competitive behaviour is to be given increased focus, after the government made a sizeable injection of funds to the ACCC. The $35 million injection would fund the appointment of 16 additional ACCC investigators, which is designed to increase prosecution of "cartel" behaviour among corporations and improve the ACCC's capacity to investigate competition issues, "particularly in the financial sector".
Access to What?

Rebecca L. Sandefur – "

The access-to-justice crisis is bigger than law and lawyers. It is a crisis of exclusion and inequality. Today, access to justice is restricted: only some people, and only some kinds of justice problems, receive lawful resolution. Access is also systematically unequal: some groups – wealthy people and white people, for example – get more access than other groups, like poor people and racial minorities. Traditionally, lawyers and judges call this a "crisis of unmet legal need." It is not. Justice is about just resolution, not legal services. Resolving justice problems lawfully does not always require lawyers' assistance, as a growing body of evidence shows. Because the problem is unresolved justice issues, there is a wider range of options. Solutions to the access-to-justice crisis require a new understanding of the problem. It must guide a quest for just resolutions shaped by lawyers working with problem-solvers in other disciplines and with other members of the American public whom the justice system is meant to serve."

Why Big Business Should Support Legal Aid

Kenneth C. Frazier: "Corporations are part of the fabric of society. As members of American society – often, very powerful and influential ones – corporations have a deep interest in the health of the nation's democracy, a mainstay of which is the system of justice writ large. The concept of justice for all is so important to this democracy that the founders placed it in the Constitution's first line. But the system is not perfect. Attaining equal justice for all citizens and governing by the rule of law too often are merely aspirations. Corporations have a stake in ensuring that their disputes with others are resolved fairly, in a legal system that is viewed as treating all litigants equally under the law, regardless of size, wealth, or power. Corporate engagement in strengthening legal services in the United States is, in this way, an expression of corporate self-interest."

The Twilight Zone

Nathan Hecht: "…Much work is being done to improve access to justice. Lawyers, in a proud tradition of their profession, represent needy clients without charge –

pro bono publico

– for the

public

good. The Texas Bar Association estimated that lawyers in the state, where I am a judge, donate more than two million hours annually, conservatively worth half a billion dollars. Legal aid provides basic civil legal services free of cost to the poor and economically struggling: that is, people whose income is usually no more than 125 percent of the federal poverty guidelines (in 2018, $15,175 for a single person). Funding comes from Congress through the federal Legal Services Corporation, sometimes from state appropriations and other public sources, and sometimes from bar associations and private contributions…"
BIRDS OF THE SAME FEATHER: THE DANGERS OF AFFINITY FRAUD
Matt Meakins
Every process and object can potentially be connected, captured and analysed. Using these insights, smart governments will have unprecedented ability to make intelligent, informed decisions that improve people's lives. (Partner article)
Cathy O'Neil is a data scientist and author of the blog mathbabe.org. In this talk, O'Neil sounds an alarm on the mathematical models that pervade modern life and threaten to rip apart our social fabric.
Self-awareness seems to have become the latest management buzzword — and for good reason.
At its core the FI/RE community is actively redefining (and turning on its ear) the traditional notions of fundamental concepts such as employment, retirement, and life-purpose.
ATO small business compensation to be reviewed under $13.9 million package
The Department of Finance will undertake a review into the tax office's small business compensation mechanism as part of a federal government package aimed at addressing issues with tax disputes. The government said the ATO's implementation of the
Compensation for Detriment Caused by Defective Administration
(CDDA) scheme will be scrutinised.
Wendy Beckett -- Turning to Jesus with Sister Wendy Beckett | National Review
Deputy Commissioner, Erin Holland is retiring. Ms Holland has made an enormous contribution to the ATO over her 35 years of service
Will 2019 be the year of the watchdog?
VERONA BURGESS:
One of the most compelling areas of public administration demanding attention this year is the role of regulation and oversight across government.
Neil Comrie says drink-drive 'fake tests' were systemic
PERVERSE INCENTIVES:
Victoria Police respond to report on breath test falsification. New recruits were inducted into the practice early in their careers.
Criminal histories of Australian organised crime offenders
RESEARCH:
Organised crime may be a near-endless source of TV material, but for government and law enforcement it represents a "seriously under-researched cohort of offenders", according to the Australian Institute for Criminology.
Streamlined .gov.au registration and administration on the way
DTA:
Public servants seized control of the gov.au domain name admin system last February and are working on making it "simple, fast and clear" for users.
◾

Digital identity consultation, round three
Overcoming complex policy problems
PARTNER EVENT:
Complex policy issues are highly resistant to solutions using traditional tools and difficult for single organisations to overcome. Get real solutions at the National Policy Officer Summit.