Justice Department Reminds Taxpayers That Willful Failure to Comply with Our Nation's Tax Laws is a Crime
The Australian Greens party has committed to restaffing the Tax Office so it has the capacity to collect tax owed by companies as part of an 18-point "tax integrity" policy.
Restoring staff at the Australian Tax Office to 2013 levels would cost $1.62 billion over the next three years, according to the Parliamentary Budget Office
Greens want to spend $500m a year on tax inspectors
Can a government committed to closing all but 14 of the UK's tax offices be serious about tackling tax abuse?
Mossack Fonseca, Panama and the implications for Australia
Australia's highest tax-paying teenager contributed more than $500,000 to government coffers in the 2013-2014 financial year, a freedom of information investigation has revealed. I
n the same period, major corporations including McDonald's Asia Pacific Consortium, Qantas, Virgin Australia, General Motors and William Hill did not pay any income tax. Australia's top tax paying teen
Jack Townsend on Panama Papers Dated 13th:
Introduction: The following Wikipedia entries may offer updated information from time to time:
In addition, this searchable list from the Sunday Times might be worth consulting from time to time. Josh Boswell, Tom Wills, Aendrew Rininsland, Panama papers: the names: Search our database of 37,000 names linked to Mossack Fonseca companies in the tax haven of Panama (Sunday Times 4/10/16), here. The linked page offers at the bottom a downloadable zip file with the data, here, which includes a csv file which is apparently 102.54 MB in size (presumably this could be imported into an MS Excel file, although I have not yet done that) and a "README.TXT" file to explain certain matters about the data. Apparently this file lists the companies and directors, shareholders, and legal agents for the companies.
*Who Are The Non-Celebrities In The Panama Papers? emptywheel
'No case' for prosecution of Panama Papers law firm – lawyer The Journal (RS). "Panama's chief state prosecutor, Kenia Porcell, yesterday gave a news conference in which he noted that "in Panama, tax evasion does not constitute a crime."
Alexander Lebedev: Vladimir Putin is not the villain; it's the West's banks laundering money Evening Standard
Pacific islands provided fertile ground for Panamanian law firm Nikkei Asian Review
A torrential leak The Economist. " [ICIJ] picked some odd collaborators: in America it chose to work with the Charlotte Observer and Fusion, a news site for millennials, rather than, say, the New York Times." Shaking my head….
£10m UK cross-government taskforce to look at Panama Papers

CCH Daily, 11/4/16.

The UK taskforce will be jointly led by HMRC and the National Crime Agency and draws on investigators, compliance specialists and analysts from HMRC, the National Crime Agency, the Serious Fraud Office and the Financial Conduct Authority.
OECD.

A special project meeting of the Joint International Tax Shelter Information and Collaboration (JITSIC) Network took place at the OECD in Paris on Wednesday 13 April, bringing together senior tax administration officials from countries worldwide to discuss opportunities for obtaining data, co-operation and information-sharing in light of the "Panama Papers" revelations.
NPR. The offshore revelations from the Panama Papers come in the midst of U.S. tax filing season. NPR's Ari Shapiro talks with author and tax journalist David Cay Johnston about how else wealthy people avoid paying taxes.
Belfast Telegraph. The City of London is seen as a "tax haven" at the centre of a worldwide system designed to help the super rich avoid paying tax, John McDonnell has warned as he called for an independent inquiry into the Panama Papers.
The Guardian. Tory proposal for taskforce to investigate tax havens lacks credibility, says the shadow chancellor.
The Independent. The PM said British Overseas Territories like the British Virgin Islands were now being cooperative
Global Witness. An area of British land more than three times the size of Greater London is owned by secret companies in offshore jurisdictions like the British Virgin Islands,

Global Witness revealed today
The Independent. Oxfam chief executive 'deeply disappointed' PM has not forced overseas territories to reveal who ultimately benefits from offshore funds
Chicago Tribune. I pointed out last week that the U.S. had fared pretty well from the leak of the "Panama Papers." There are Americans named who hold offshore accounts, to be sure, but so far, they seem to be random people with a bit of money, not a Who's Who of our richest and most powerful citizens. There are other countries that wish they could say the same right now.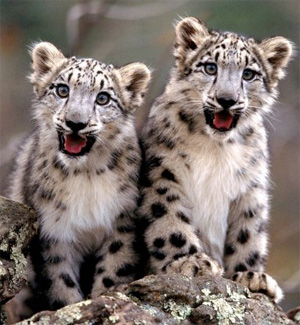 Total Wealth of Female Billionaires
1 China $95.4B
2 US 28.8
3 UK 4.9
4 Spain 4.6
5 Italy 2.4
5 Nigeria 2.4
7 Australia 1.8
8 Brazil 1.4
That is from
an Ian Bremmer tweet
. I suspect offshore bank accounts are not included.
- See more at: http://marginalrevolution.com/#sthash.WeganPf5.dpuf
No, pay me instead.
Please don't pay me to research tax loopholes
(
Scott Sumner,
Econlog). "While doing my taxes last week, I noticed another huge inefficiency; our tax system encourages us to research the intricacies of taxes, something I very much don't want to do."
Oxfam report on U.S. corporate tax avoidance
Total Wealth of Female Billionaires