Panama: the making of a tax haven and rogue state
The panama papers Paul Hogans revenge on Swiss advisor Strachans
Panama papers explainer what you need to know
Panama papers leak exposes how Vladimir Putin Xi Jinpings friends hide money
Putin et al: Unprecedented leak of offshore financial records exposes secrets
Giant leak of offshore financial records exposes crime, corruption
You can watch 'The Secrets of the Super Rich' on Four Corners on ABC TV at 8.30pm tonight.
Popular Corporate Service Limited - Australian links
The big names caught-up in n the-panaleak scandal
How Mossack Fonseca worked with Australian clients linked to tax investigations
Since Charter 1977, 40 years of offshore companies opening and closing. The 2.6 terabyte trove of data at the core of this investigation contains nearly 40 years of records, and includes information about more than 210,000 companies in 21 offshore jurisdictions. Read more about the data and our
methodology
Graphs and Data on Panama
Information Technology and Innovation Foundation –
Big Data Can Solve Big Problems, But Only if Computing Can Keep Up
–
Joshua New
, March 24, 2016
Pew Fact Tank
: "As
automation looms
and more and more jobs are being shaped to accommodate the tech-saturated "
knowledge economy,
" 63% of full- and part-time workers say they have taken steps in the past 12 months to upgrade their skills and knowledge. That is one of several key findings from a Pew Research Center survey conducted last fall to understand
people's motives for learning
, both in professional and personal contexts. The Center then held a series of related focus groups in December, drawing insights from those in the Baltimore, Atlanta and St. Louis metro regions."
Healthcare.gov: Actions Needed to Enhance Information Security and Privacy Controls,
GAO-16-26
5: Published: Mar 23, 2016. Publicly Released: Mar 23, 2016: "The Centers for Medicare & Medicaid Services (CMS) reported 316 security-related incidents, between October 2013 and March 2015, affecting Healthcare.gov—the web portal for the federal health insurance marketplace—and its supporting systems.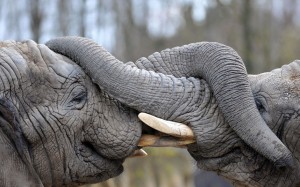 Federal News Radio
– "The Office of Management and Budget and Office of Personnel Management are
standing up
a new agency to assume responsibility of the federal security clearance process. The National Background Investigations Bureau (NBIB) will have a specific, presidentially appointed director and member of the Performance Accountability Council, who will report to OPM. The new agency will absorb the Federal Investigative Services (FIS), the organization that currently conducts about 95 percent of federal background checks."
Transactional Records Access Clearinghouse – "As Congress continues to reduce its overall support of the Internal Revenue Service (IRS), the chances that the IRS will at some point recommend a taxpayer for criminal prosecution have significantly declined — from 13.3 per million population in FY 2013 to 9.2 per million in FY 2015. This level is the lowest seen during the Obama Administration. For details, see the report at:
http://trac.syr.edu/tracirs/latest/418
/. The report includes figures from TRAC's free IRS criminal enforcement tool, now updated through fiscal year 2015. This tool provides a wide variety of ways to explore the agency's criminal enforcement activities at the district as well as national level. Go to:
http://trac.syr.edu/phptools/enforcement/irsfree.php
"