"Memory was a literary genre
Then it became chronicle and tradition
but it was already stinking like a corpse.
Living memory is immemorial,
it doesn't arise from the mind,
nor sink into it. It clings
to whatever exists like a halo
It has already evaporated and it's doubtful
if it will return. It doesn't
The New York Times

March 28, 2016
A well-known computer hacker who goes by the name of "Weev" said he was behind a wave of anti-Semitic, racist fliers that appeared on printers at more than a dozen college campuses last week. Covered in swastikas, the fliers, which seemed to appear spontaneously on printers, including those at Princeton University, mentioned "the struggle for global white supremacy."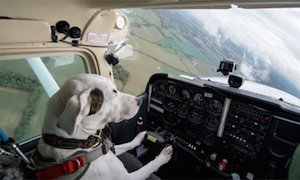 The Internal Revenue Service announced today a new payment option for individual taxpayers who need to pay their taxes with cash. In partnership with ACI Worldwide's OfficialPayments.com and the PayNearMe Company, individuals can now make a payment without the need of a bank account or credit card at over 7,000 7-Eleven stores nationwide.
Ten days after rumours surfaced the pair had separated, Salim Mehajer threw an extravagant party for his wife Aysha to put rumours of matrimonial disharmony to bed.
It started with a $10,000 Harbour cruise aboard the MV Seven Star, before a "club style" party was held at the couple's Lidcombe home.
Tyga made an appearance at 8pm, arriving in a hired Rolls-Royce. Sources believe he paid about $50,000 for the rapper to appear.
A Whole Lot of Nitwits Will Plug a Random USB Into Their Computer, Study Finds
Vice Motherboard

April 6, 2016
In what's perhaps the most enthralling episode of the hacker drama Mr. Robot, one of F-Society's hackers drops a bunch of USB sticks in the parking lot of a prison in the hopes somebody will pick one up and plug it into their work computer, giving the hackers a foothold in the network. Of course, eventually, one of the prison employees takes the bait. Using booby-trapped USB flash drives is a classic hacker technique.
Peter Reilly, IRS Turns To Crowdsourcing To Improve Systems. That seems logical, considering that the hacking is crowdsourced.
The Christian Science Monitor

April 1, 2016
It's no secret that the Internet of Things is exploding: Already, things like medical devices, cars, and electric meters connect to the Web. But before companies put billions more devices online – thermostats, ovens, and refrigerators – experts speaking at an Atlantic Council event Thursday that the cybersecurity industry needs to do more to enhance public safety controls on connected machines
Ars Technica

March 30, 2016
More than ever, websites are blocking users of the anonymizing Tor network or degrading the services they receive. Data published today by Web security company CloudFlare suggests why that is. In a company blog post entitled "The Trouble with Tor," CloudFlare CEO Matthew Prince says that 94 percent of the requests the company sees coming across the Tor network are "per se malicious."
"I have seen the future and it works."
Lincoln Steffens (1866-1936)
American "muckraking" journalist and social activist
Remark in a letter to Marie Howe, dated April 3, 1919, about his visit to Soviet Russia. Russia had recently become the first major Communist nation, adopting a political system based (theoretically) on the doctrines of Karl Marx. At the time, many liberal activists like Steffens believed that such a Socialist system would be good for the majority of citizens and should be adopted by other countries.
Steffens used several versions of his famous controversial prediction over the years. One of the most cited variations comes from his 1931 autobiography. In that, Steffens wrote that American businessman Bernard Baruch once said to him, "So you've been over into Russia?, and he replied: "I have been over into the future and it works." Steffens also noted in his autobiography that, by the time he wrote it, he had become disillusioned with Communism.
Billing by Millionths of Pennies, Cloud Computing's Giants Take In Billions
by Quentin Hardy – "This economics of tiny things demonstrates the global power of the few companies, including Amazon, Microsoft and Google, that can make fortunes from the small..Amazon Web Services…Andrew R. Jassy, the senior vice president of Amazon Web Services. The per-millionth pricing began last November, in the A.W.S. product Lambda.."
They keep themselves quiet and their digital dreams: ABSIA is a Non-Profit Association created to be the collective voice of the Australian Business Software Industry.
Ransomware has been an Internet scourge for more than a decade, but only recently has it made mainstream media headlines. That's primarily due to a new trend in ransomware attacks: the targeting of hospitals and other healthcare facilities. The malware works by locking your computer to prevent you from accessing data until you pay a ransom, usually demanded in Bitcoin.
An Iranian charged with hacking the computer system that controlled a New York dam used a readily available Google search process to identify the vulnerable system, according to people familiar with the federal investigation. The process, known as "Google dorking," isn't as simple as an ordinary online search. Yet anyone with a computer and Internet access can perform it with a few special techniques.
A survey of IT and security professionals found that 16% of organizations do not use any cybersecurity framework. The report, published by Dimensional Research and Tenable Network Security, surveyed 338 IT and security professionals in the U.S. Even among larger organizations, framework adoption varies. Among larger organizations (companies with more than 10,000 employees), 10% do not use any security framework. Many of the professionals surveyed said their companies plan to adopt a new or additional framework in the next 12 months: 14% of respondents said their company plans to implement the NIST Framework within that period.
The Homeland Security Department wants input on an idea for a broad cybersecurity incident database, accessible by members of the public and private sectors. Businesses could use the database to assess how their cyber practices stack up against competitors, and the federal government could upload its own cyberthreat predictions, DHS suggests in a new white paper fleshing out the concept.
A database posted online allegedly contains the personal information of 49 million people on the Turkish citizenship database, potentially making more than half of the population of the country vulnerable to identity theft and massive privacy violations. The database, which has not been verified as authentic, was posted to a server apparently hosted in Romania on Monday with an introduction reading "Who would have imagined that backwards ideologies, cronyism and rising religious extremism in Turkey would lead to a crumbling and vulnerable technical infrastructure?"
March 28, 2016
TaxGrrrl,
IRS Encourages Taxpayers To Check Refund Status Online (Millions Already Have)
Following up on this morning's post, Treasury Department Issues Third Batch Of Anti-Inversion Rules, Updated Framework For Business Tax Reform: New York Times Deal Book, On Inversions, the Treasury Department Drops the Gloves, by Victor Fleischer (San Diego):
Tax lawyers at the Treasury Department have grappled in recent years with the many corporations finding ways to merge with overseas "inversion" partners and, as a result of the merger or acquisition, move their legal residence offshore to reduce tax payments.
Each of the last two years, the agency took sensible and mostly modest steps to slow the trend of tax inversions. The efforts have only partly succeeded. Some giant deals, including the proposed $150 billion merger between Pfizer and Allergan, continue to dodge the Treasury's new guidance and demonstrate the continuing allure of expatriation.