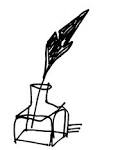 "A great truth is a truth whose opposite is also a truth."
~ Thomas Mann,
Essay on Freud
Unlike the journalists who were in on the investigation, designers at The Guardian didn't have a year to prepare their stories about the Panama Papers. Because of the sensitive nature of the work, they only had a week to create a design language for the far-reaching investigative series.
"Without knowing with certainty how the story would break over the forthcoming days, we set about producing a set of design rules, color and tonal theory that would underpin our visual storytelling," said Chris Clarke, deputy creative director for Guardian News and Media. "Having these robust sets of principles allowed us to react quickly to the demands of the breaking news."
With Panama papers the Guardian created visual storytelling rules ready for breaking news
The Mental Disease of Late-Stage Capitalism Medium. Like John Quiggin, I have never understood why hoarding newspapers or Kleenex boxes is considered an illness, but hoarding great wealth is considered a virtue...
Press coverage massive leak of papers from hitherto unheard of (by me, at any rate) Panama law firm Mossack Fonseca has, unsurprisingly, focused on the world leaders, celebrities and fixers whose financial affairs have been revealed in an unflattering light. As regards the financial system as a whole, the New York Times draws a fairly typical conclusion
Above all, the Panama Papers reveal an industry that flourishes in the gaps and holes of international finance.
*
Australia's Pikkety, John Quiggin on the Gaps a and Holes inside Panama Papers. ...
- How Does This Happen WA gas boom will not boost national wealth for decades
PolitiFact, Sanders: U.S. Multinationals Would Owe $620 Billion on Overseas Profits:
Getting companies to pay more in taxes is one of the pillars of Bernie Sanders' plans for America. The extra revenue plays a key role in everything from universal health care, to tuition-free college, to rebuilding the nation's aging water mains, bridges and highways.
How much does he think is there?
"The largest U.S. companies would owe $620 billion in U.S. taxes on the cash they store in tax havens," Sanders tweeted April 6, 2016.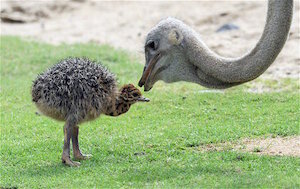 "We are seeing an increasing trend where businesses and business professionals are being recruited by transnational criminal organizations to facilitate corrupt practices, such as creating shell corporations and fronts for money laundering and other illegal activity[.]" [6]
- Peter Edge, Homeland Security Executive Associate Director Are Your Company's Legal, Due-Diligence, De-risking, or Compliance Obligations Impacted by the "Panama Papers"?

By John Helmer, the longest continuously serving foreign correspondent in Russia, and the only western journalist to direct his own bureau independent of single national or commercial ties. Helmer has also been a professor of political science, and an advisor to government heads in Greece, the United States, and Asia. He is the first and only member of a US presidential administration (Jimmy Carter) to establish himself in Russia. Originally published at Dances with Bears
... John Helmer Brookings launches unguided missile the Panama papers as Putin plot
UK House of commons Debate on Panama Papers
The "Panama Papers" Are About Criminals
Taxing Tax Havens What to do After the Panama Papers
What is being done to tackle tax-dodging?
Panama
Papers: How Jersey-based oil firm avoided
taxes Africa
Counting The Cost – Panama Papers: Inside The Shadowy World of Tax Havens
Panama
Papers: Leaked emails expose Heritage plot to dodge Uganda tax
Labour "cleared out" PwC, says shadow chancellor John McDonnell
Och-Ziff, Authorities Spar Over Bribery Settlement Terms
How widespread corruption is hurting Kenya
Canada: Senior federal tax enforcer joined KPMG as its offshore 'sham' CRA probe
KPMG introduced speech by CRA chief as firm faced offshore tax probe
The Panama papers are not about tax
If Cameron is serious about tax abuse then he's backing the wrong law
World Bank invests in firms using tax havens, says Oxfam
More useless gestures: UK launches cross-government taskforce on the 'Panama Papers'
UK PM: Companies to be liable for employees who facilitate tax cheating
Osborne, Corbyn and Johnson all publish latest tax records
Calls for ministers to follow Cameron on tax returns