"Sin has many tools, but a lie is the handle which fits them all."
~ Oliver Wendell Holmes, Sr., The Autocrat of the Breakfast Table
Until quite recently, any discussion of income inequality in Australia was met by howls of "class war" from the political right. Particularly under Abbott, the right wanted to fight on culture war issues, while treating economic policy as a matter of competent management, in which the conservative parties were assumed, by default, to be superior Warrior John Quiggin on class war election
Australian High Court agrees to test-senate voting changes on MD's Birthday
A presidential candidate in the Philippines has been widely criticised after a shocking rape joke made about a murdered Australian victim was caught on camera.
Rodrigo Duterte appeared in a
video
m
aking horrendous comments about the Australian missionary, who was raped and killed while working in a Philippines prison in 1989.
"They raped all of the women … There was this Australian lay minister … when they took them out … I saw her face and I thought: 'Son of a bitch. what a pity … they raped her, they all lined up.
"I was mad she was raped but she was so beautiful. I thought, the mayor should have been first."
Even more disturbingly, his comments were met with laughter from the crowd.
In a statement, vice-president Jejomar Binay called Duterte "simply revolting", adding: "You are a crazy maniac who doesn't respect women and doesn't deserve to be president."
Roger Pilon on laws forcing open primaries on political parties [
Cato Institute
]
"The BBC and the writer parted acrimoniously in 1943, when Orwell resigned after two wartime years as a talks producer in the Eastern Service, making propaganda broadcasts for India. In his resignation letter, under his real name, Eric Blair, he wrote: 'For some time past I have been conscious that I was wasting my own time and the public money on doing work that produces no result.'"
It was just before midnight when Enrique Peña Nieto declared victory as the newly elected president of Mexico. Peña Nieto was a lawyer and a millionaire, from a family of mayors and governors. His wife was a telenovela star. He beamed as he was showered with red, green, and white confetti at the Mexico City headquarters of the Institutional Revolutionary Party, or PRI, which had ruled for more than 70 years before being forced out in 2000. Returning the party to power on that night in July 2012, Peña Nieto vowed to tame drug violence, fight corruption, and open a more transparent era in Mexican politics. Two thousand miles away, in an apartment in Bogotá's upscale Chicó Navarra neighborhood, Andrés Sepúlveda sat before six computer screens
"Court ruling opens way for those without ID to vote": In today's edition of The Milwaukee Journal Sentinel, Patrick Marley and Jason Stein have a front page article that begins, "A panel of three federal judges opened up the possibility Tuesday that Wisconsin voters who have great difficulty getting photo IDs could cast ballots without them."
In today's edition of The Wisconsin State Journal, Mark Sommerhauser and Molly Beck have a front page article headlined "
Appeals court ruling could allow those who can't get IDs to vote anyway
."
And The Associated Press reports that "
Court sends part of Wisconsin voter ID case back to judge
."
Circuit Judge
Frank H. Easterbrook
issued
yesterday's ruling
of the
U.S. Court of Appeals for the Seventh Circuit
on behalf of a unanimous three-judge panel.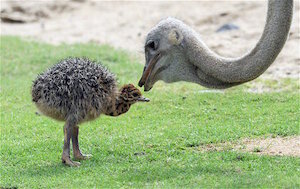 The Italian Ministry of Economical Progress (Il Ministero dello Sviluppo Economico – MISE) has revoked HackingTeam's licence to export their Galileo remote control software outside of the EU. The Ministry's General Directorate for International Trade Policy has previously (on April 3, 2015) allowed the company to sell their software in 46 countries without having to ask for additional approval.
Web hackers have leaked the data of more than 55 million people in the Philippines through an elections website in an apparent bid for fairer voting in the upcoming presidential ballot. Anonymous Philippines, a branch of the infamous group, hacked into the Philippines Commission on Elections (COMELEC) website and left a warning message of a possible fraud during next month's vote. And now a second activist group has used the breach to steal the contents of 16 databases from the Philippines Commission on Elections (COMELEC) containing names, addresses, birth dates, ID cards and passports. It also held data on candidates, parties, oversea voters and even voter fingerprints, according to reports. Anonymous left a defacement message on the site warning of a possible fraud during next month's election, before being pulled down two days later, during its hack on March 27 Softpedia reported.
The New South Wales Electoral Commission governing body is unfazed by a letter from lawyers acting for Senator Arthur Sinodinos, who feels the independent statutory committee unfairly implied he acted corruptly in a recent public statement.
The Liberal senator and former finance director of the party's NSW division had his lawyers shoot off the letter soon after the commission announced it would not provide the state branch with $4.4 million in public funding. Such decisions are made by the three independent members of the commission: chair and former judge Keith Mason, former Queensland auditor-general Les Scanlan, and acting electoral commissioner Linda Franklin, who also independently leads the separate public service agency that supports their work.
Through his lawyers, Sinodinos claimed "erroneous commentary" in the media to the effect that he personally concealed illegal donations through corrupt and illegal actions was a "direct consequence" of the NSWEC's statement explaining the decision, describing it as a "flawed publication". Defiant NSW electoral commission rejects senator's complaints
"Control of state courts becomes a top political battleground": The Associated Press has a reportthat begins, "Much attention is being paid to the U.S. Supreme Court vacancy, but equally partisan battles are being waged for control of state courts around the nation."
Following a report finding bullying and sexism at the City of Geelong, former PMC head Terry Moran will lead a commission of inquiry into the council.
The commission of inquiry into the governance arrangements and relationships at the City of Geelong will be headed up by one of the nation's most experienced public servants.
Former secretary of the Department of the Prime Minister and Cabinet Terry Moran has been given the task, it was revealed this week.
Geelong's colourful mayor Darryn Lyons (pictured) says he'll fully cooperate with the inquiry.
Moran, who was also previously secretary of the Victorian Department of Premier and Cabinet, will be joined by former Brisbane City Council CEO Jude Munro and barrister Frances O'Brien, announced Minister for Local Government Natalie Hutchins. Their appointment will be from January 4 until March 2016, when they will report back to the state government.
The inquiry follows a report by former federal Sex Discrimination Comissioner Susan Halliday that stated there was a culture of bullying, favouritism and sexism at the council. An EY quantitative survey found around one-third of council employees had witnessed workplace bullying in the previous year

Leak from Terry Moran report says Geelong council could be sacked
With the number of local councils in New South Wales being winnowed through amalgamations from 152 to 112, inevitably there will be fewer CEO jobs around.
The NSW government has continued its push to slash the number of local government areas, writing to council general managers last week seeking expressions of interest for the job of "interim" council general managers.
But some in the local government field are unhappy with how the government is going about the process — and even the fact that the state is directly involved in hiring staff normally chosen by councils themselves.
NSW seeking 'interim' bosses for merged local councils
There's an enormous economic return in making government communication — internally and externally — easier to read. And while documents drive government it can help agencies make better decisions.
A 9900% rate of return? The value of plain English to government
How do you turn a $100 million cost blowout into a $10 million saving? If you're the NSW government, focus on the positives. The state government has been on a drive to slash $750 million in "red tape"; an ambitious target It claims to have exceeded comfortably Government won't detail 'red tape' savings
A database posted online allegedly contains the personal information of 49 million people on the Turkish citizenship database, potentially making more than half of the population of the country vulnerable to identity theft and massive privacy violations. The database, which has not been verified as authentic, was posted to a server apparently hosted in Romania on Monday with an introduction reading "Who would have imagined that backwards ideologies, cronyism and rising religious extremism in Turkey would lead to a crumbling and vulnerable technical infrastructure?"