~ Lord Jim a Jozef Conrad novel of Polish fame
Typical of Harrold Acton, in a mortal moment, to recall a friend's death and a tag from Renard. About the impact of the war on his life, Acton says:
"The war jolted me out of my ego but it did not increase my self-confidence. If I gained anything it was humility and tolerance of people who would have bored or repelled me in civilian life, but I lost rather more than I gained. In most of us, as Saint-Beuve remarked, there is a poet who died young – a poet we survive. The mere fact of war suffocated the poet in me. It taught me how to wait when I did not have much to wait for, but it never impelled me to write. For me art is the highest truth and I have always lived more intensely through works of art. And art is silenced by mechanized modern warfare. Now I felt with de Vigny: `Seul le silence est grand; tout le reste est faiblesse.' [`Silence alone is great; all else is weakness.']"
Via Czech, not Czechia, Radio:
The data on European youth unemployment is sobering, and the migrant influx is making a bad situation worse ...
Sweet drug clears cholesterol, reverses heart disease—and was found by parents Ars technica
This Low-Tech Trap For Killing Mosquito Eggs Is Brilliant Gizmodo
Just Like Human Skin, This Plastic Sheet Can Sense And Heal NPR (David L). Terminators are coming!
Citigroup, Wells Fargo Swap Bad-Boy Role
W
SJ
Low-income Americans spend as much as $400 to get tax refund, report finds
Real estate agents have been prosecuted for fraudulently taking $2.6 million in rental bonds, strata fees, home sales and deposits, including one real estate agent who illegally took $789,000 Renters encouraged to go online to avoid rental bond fraud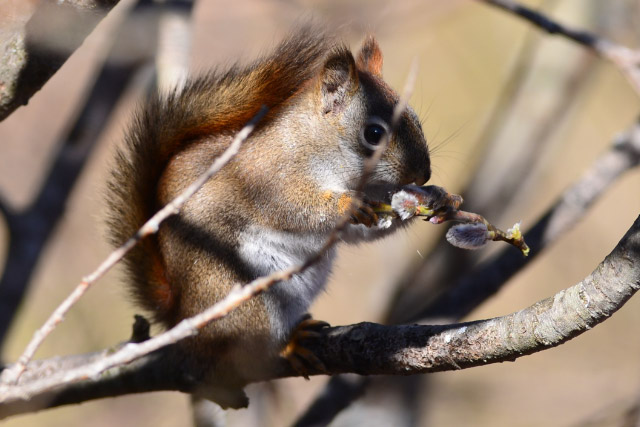 Australia Post trials parcel delivery by drones: Who is in Charge?
Turning up to work sick could be costing the economy billions
Sydney Morning Herald
Unlike most European countries, the Czech Republic has lacked a one-word version of its name in foreign languages. Now, the country is set to use the name Czechia in English, Tschechien in German or Tchequie in French," translations of "Cesko" in Czech Lunatic are in charge of Czechia or was that Czechnya
It is not easy to be old in most countries and it is going to get even harder. Lambert long ago identified the solution that neoliberal answer to social safety nets: "Go die." So if you get to be old, you must either be adequately well off or suffer the consequences of not having been mercenary or competitive enough.
By David Bacon, a journalist and photographer covering labor, immigration, and the impact of the global economy on workers. For this article, he received a Journalists in Aging Fellowship, a program of New America Media and the Gerontological Society of America, sponsored by The Scan Foundation. Originally published at Dollars & Sense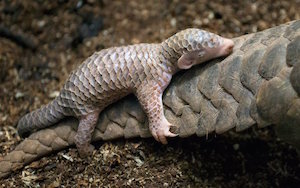 Really, what harm can another cigarette tax hike or two do? (map: "Prevalence of illicit tobacco in 2013,"
Francesco Calderoni
) Tobacco is human rights issue,
claims a Georgetown Law center
on health and law;
Government (including the writers of school lunch regulations) has pushed us toward a less healthy diet, part 73: the case for full-fat milk is looking stronger than ever [
Time
]
"Obama's latest food crackdown: Salt" [
Helena Bottemiller Evich, Politico
]
Paternalist objections to the assumption of risk doctrine, and some answers [Avihay Dorfman via
Benjamin Zipursky
]
Vaping as dangerous as smoking? Really?
Jacob Sullum challenges
D
r. Margaret Cuomo;
Australian physicians group urges drastic new restrictions on alcohol access, including higher purchase age, 0.0 blood alcohol driving limit, "interventions" for pregnant women [
Sydney Morning Herald
]
The record price for an Australian terrace house has been smashed with the $13 million sale of a four-bedroom, five-bathroom property in Sydney's Potts Point.
And the huge price – almost double the previous $7.3 million Sydney record for designer Collette Dinnigan's Paddington terrace in 2011 – is being attributed to the stunning renovation and the Kings Cross area becoming more of a family-friendly area due to the lockout laws. Record price for Australian terrace as Potts Point home sells for $13 million
The University of Sydney is investigating a string of social media comments racially vilifying international students allegedly posted by a head tutor at the university's School of Business.
Corporate finance tutor Wu Wei has been accused of calling his Chinese students "international pigs" and "chinks" with low IQs in blogs posts to the China-based social media sites Weibo and WeChat,
first published by USyd news site Honi Soit
. International students
Since increasing a bank's capital requirement to improve the stability of the financial system imposes costs upon the bank, a regulator should ideally be able to prove beyond a reasonable doubt that banks classified as systemically risky really do create systemic risk before subjecting them to this capital punishment. Evaluating the performance of two leading systemic risk models, we show that estimation error alone prevents the reliable identification of the most systemically risky banks. We conclude that it will be a considerable challenge to develop a riskometer that is both sound and reliable enough to provide an adequate foundation for macroprudential policy.
Forbes:
IRS Admits It Encourages Illegals To Steal Social Security Numbers For Taxes
, by Robert W. Wood:
This isn't exactly the kind of story the IRS wants buzzing around at tax time. The IRS and Justice Department normally want 'scared straight' stories just before Tax Day. Ideally, when an indictment or conviction for tax evasion hits the news, it makes you think twice. Somehow, you think just a bit more about all those deductions, or if you really reported all your income, before you sign your return under penalties of perjury.
Tonight, April 11th, please join us for our
7th Annual NYU Tax Movie Night
! This year's event is titled
The IRS as Sitcom Star
and will examine how IRS agents and other employees have been portrayed in different classic television sitcom series over several decades. The episodes featured are from
The Jack Benny Program
(1964),
The Andy Griffith Show
(1965),
The Mary Tyler Moore Show
(1970) and
Roseanne
(1990). Professor Lawrence Zelenak, the Pamela B. Gann Professor of Law at Duke Law School, will join us as a special guest speaker and will lead a discussion following the screening. Professor Joshua Blank, NYU Law, will moderate. Refreshments, including popcorn, will be served.
Tenured Rutgers Law Prof Suspended From Practice Of Law For Misappropriating Client Funds
In the Matter of Aaron Ari Afilalo
, 2016 NY Slip Op 02727 (NY App. Div. Apr. 12, 2016): Respondent,
Aaron Ari Afilalo
, was admitted to the practice of law in the State of New York by the First Judicial Department on January 23, 1995. ...
Crude congestion Reuters. Malchkeon maps of global tanker congestion.
As part of a series on the rising global phenomenon of online harassment, the Guardian commissioned research into the 70m comments left on its site since 2006 and discovered that of the 10 most abused writers eight are women, and the two men are black. Hear from three of those writers, explore the data and help us host better conversations online
The dark side of Guardian comments