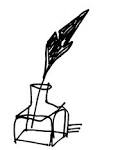 "Bureaucracy, the rule of no one, has become the modern form of despotism."
~ Mary McCarthy, "The Vita Activa"
A movie about the Panama Papers and Cold River is already in the works
Panama Papers Russian Mob Connection
The Tax Justice Network has criticised a Senate report on corporate tax avoidance, saying it fails to recommend the most needed reforms, such as whistleblower protection for private-sector workers and disclosure of all subsidiaries in offshore tax havens.
Australia Senate tax avoidance report missing vital reforms, says Tax Justice Network
Here's a Way to Shut Down Panama Papers-Style Tax Haven
Panama Papers: Journalists reveal funniest code names in data leak, discuss project pressures in Reddit Q&A
Introduction: The following Wikipedia entries may offer updated information from time to time:
Czech out (sik) (sic) also Tax Krimes (sic)
Clearly money has something to do with life."
They ....
say that a full coin purse doesn't rattle, and that the mega rich are such conservative spenders that you wouldn't be able to pick one out in a crowd.
Australia's super rich to be unmasked
Primitive Accumulation as Creative Destruction? - What's the Relationship Between Slavery and Capitalism?
Fallout of Panama Papers felt in art market: Dealer
"In a stinging rebuke to Tax Commissioner Chris Jordan, the Federal Court has denied being in special talks about fast-tracking multinational tax avoidance cases.
A court spokesman said no private discussions about the timing of cases had occurred with the Australian Tax Office, contradicting comments made by Mr Jordan to a parliamentary inquiry.
"There is no 'deal' being struck between the Court and the ATO about listing of cases, or any other matter," the spokesman said.
"The Court is not, and has not been, in any private discussions with any party, including the ATO, about their cases."
Fast tracking Justice Federal Court chides Tax Commissioner
Josh Meyer,
Panama Papers: Federal Prosecutor Looking for Crimes By U.S. Citizens
(NBCNews 4/10/16),
here
.
The Justice Department has opened a formal criminal investigation into potentially widespread illegalities exposed by the Panama Papers, the massive leak of financial details about secret offshore accounts, federal law enforcement officials told NBC News Wednesday -- and its first priority will be finding wrongdoing by U.S. firms and individuals.
Panama Papers: Hong Kong Editor Fired For Naming Politicians ..
The media group that coordinated the Panama Papers investigation into offshore companies said on Thursday
it would not participate in a criminal probe by the U.S. Department of Justice
.
The group on Thursday told prosecutors in Bharara's office that it would not release unpublished data to them."ICIJ, and its parent organization the Center for Public Integrity, are media organizations shielded by the First Amendment and other legal protections from becoming an arm of law enforcement," said Gerard Ryle, director of the consortium, in a press release on the group's website.
Journalists will not share Panama Papers with Justice Department
Panama Papers is a shift in mainstream journalism
Panama Papers 'will reveal' Australian criminals
The Real Casualties Of The Panama Papers
The Panama Papers prove we need to act together on tax avoidance
Panama Papers: how do leakers leak?
Cybersecurity Lessons Learned From 'Panama Papers' Breach
Please do not try this at home: The Washington Post. Why an Alaska plastic surgeon took a sudden road trip to Panama with millions of dollars.
How the world's wealthy hide millions offshore — from their spouses