Shakespearean or Greek dramas ... Bondi Iceberger, Malcolm, wins by ten votes : Julia wins by 40 (70:30) votes ...
Twitter And Onions ...
Steve Kilbey's memoir,
Something Quite Peculiar,
published late last year by
Hardie Grant Books
, recounts life before, during and after fame found him via his band The Church. In the following extract he recalls 1971 when as an ambitious debating champion he encounters the far more ambitious Malcolm Turnbull, a "fucking square" boy-man. Kilbey's mother presciently declared in her kitchen: "One day he'll be the prime minister of Australia".
Steve Kilbey on his and Malcolm Turnbull's adolescent fumbles (in love and politics)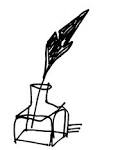 "'What you do in this world is a matter of no consequence,' returned my companion, bitterly. 'The question is, what can you make people believe that you have done.'" Malcolm's Dream comes True
For the fourth time in just over two years and two months, Australia has a new Prime Minister...
If @TonyAbbottMHR goes, his last public words as PM were: "By God,our country is so much better than this." #libspill
If the ABC cross to the spill live Tony Abbott will technically be breaking his own rule about appearing on #qanda
Getting on with the job of delivering the Northern Connector in Adelaide - more jobs & less congestion on SA roads
Most voters Love Malcolm
Just hours earlier, Mr Abbott dismissed leadership speculation during a media event in South Australia.
"I just am not going to get caught up in Canberra gossip,
I'm not going to play Canberra games
," he said.
"I know that sometimes the media particularly like to play the Canberra game, but I'm not going to get involved with it Leadership Spill an Eventful Flexi Day