We do not talk — we bludgeon one another with facts and theories gleaned from cursory readings of newspapers, magazines and digests.
— Henry Miller, born in 1891 ( via
Wylie's Baths)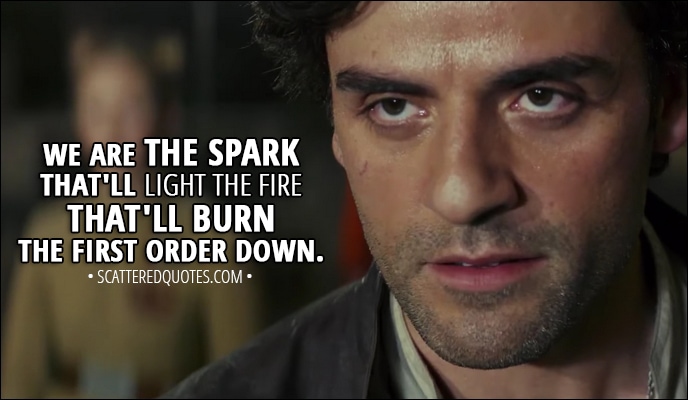 I had to go back: there were ghosts to kill. Only I made the trip ...
Almanac: Anthony Burgess on homesickness and the exile
"Sitting with my gin or whisky afterwards I would often manage to get into conversation with some lonely man or other—usually an exile like myself—and the talk would be about the world, air-routes and shipping-lines, drinking-places thousands of miles away. Then I felt happy, felt I had come home, because home to people like me is not a place but all places, all places except the one we happen to be in at the moment."
~ Anthony Burgess,
The Right to an Answer
Digitalization is an unavoidable reality in today's technologically obsessive world. But as more and more becomes paperless, books have entered a type of renaissance. From gorgeous covers and beautifully designed books, the Guardian's Alex Preston explores how physical books and their publishers not only learned from history to stay relevant in the face of surging popularity in e-books, but now thrive in the aftermath of that decade long debate. Read Preston's full article, "How Real Books Have Trumped E-books" Here.
Liberty Under the Soviets, published in 1928, is a remarkable
book. How rare to witness the mind of a man doing his best to ignore
that his faith is a lie ...
The explosive "insider's account" on Donald Trump's presidency will go on sale in the UK today, four days early, publisher Little, Brown has confirmed to

The Bookseller

.
It's not the dark
that fills you with fear,
but the light,
for the light makes you blind,
and therein lies the real fear.
Sue Grafton Dies at 77
: The crime novelist, whose popular "alphabet" mysteries sold millions of copies worldwide, died in Santa Barbara on December 28.
Cold River and those other 100 best nonfiction books of all time: the full list
Guardian
The house Lolita built
. Walter Minton was introduced to Nabokov's book by an exotic dancer. Other publishers wouldn't touch it. He saw a marketer's dream...
more »
Each December, we argue over the best music of the year. But what about the best music from all the other years?
Istros Books
publish books from Eastern Europe; several are under review at the
complete review
, including Mircea Eliade's
Diary of a Short-Sighted Adolescent
, which is mentioned here because they're: "launching his follow-up novel,
Gaudeamus
, next spring" (which I'm certainly looking forward to).
Among the interesting observations

:
In the countries that I cover, the public is too small to sustain professional writers and therefore the writers all have other jobs as their main income. In this sense, they are freed from the commercial need to produce 'best-sellers', so they write what they want and what they are passionate about. Consequentially, the stories they produce are original, authentic and refreshingly different from what is produced by Creative Writing courses.
And, while not surprising, it's disappointing to have it confirmed that:
Sales to libraries, which were once a reliable source of revenue, are now almost non-existent.
"Thanks to globalisation, there is an interest in lesser-known literature across the world. So the plan is to promote Slavic literature through English translations.

"
Because inside myself I saw what hell is like.





Hell is the mouth that bites and eats the living flesh with its blood, and the one being eaten howls with delight in his eye: hell is pain as delight of the matter, and with the laughter of delight, the tears run in pain. And the tear that comes from the laughter of pain is the opposite of redemption. I was seeing the inexorability of the roach with its ritual mask. I was seeing that that was hell: the cruel acceptance of pain, the solemn lack of pity for one's own destiny, loving the ritual of life more than one's own self — that was hell, where the one eating the other's living face was indulging in the joy of pain.





For the first time I was feeling with hellish voracity the desire to have had the children I never had: I wanted to have reproduced, not in three or four children, but in twenty thousand my organic hellishness full of pleasure.
Can Amazon Change Books?
: The Kindle changed the book business—and the next decade of Kindle is likely to be even more disruptive than the last.
The tumult in the heart
Keeps asking questions.
And then it stops and undertakes to answer
In the same tone of voice.
No one could tell the difference.
"In a world filled with distractions and notifications and devices that do everything, the Kindle's lack of features becomes its greatest asset. But readers also want to read everywhere, in places and ways a paperback can't manage. They want more tools, more features, more options, more stuff to do. Amazon's still working out how to satisfy both sides. Whatever route it takes, the next decade of Kindle is likely to be even more disruptive than the last. First it changed the book business. Next it might help change books themselves." … [Read More]
Then a friend of mine, a writer, a good writer, said something that scared the pants off me. He said, think of life as a novel, let's say a novel of four hundred pages, and the imagine how many pages in the book your story has already covered. And remember that after a certain point, it's not a good idea to introduce a new major character. After a certain point you are stuck with the characters you have. So maybe you need to think of a
way of introducing that new character before it's too late, because everyone gets older, even you
Among more targeted lists, see for example R.O. Kwon's of
46 Books By Women of Color to Read in 2018
at Electric Literature.
`The Spirit's Breath and Seed'
"Your poems live, the spirit's breath and seed.
Hades, who would take all, spares them his greed."
The words Helen Pinkerton Trimpi wrote after the death of her friend Edgar Bowers can now, with sad appropriateness, be read with Helen in mind. Her daughter, Erica Light, wrote me this morning:
"It is with infinite sadness I must let you know of the passing of the poet, scholar, Civil War historian, teacher, and friend to many, my mother Helen Pinkerton Trimpi, at her home in Grass Valley, California, at the age of 90. She made her peaceful transition yesterday, Thursday, December 28, 2017, in the morning with her family close about her."
Helen was among the last of Yvor Winters' students to leave us. With their teacher, they – Helen, Bowers, Thom Gunn, Turner Cassity – along with J.V. Cunningham and Winters' wife, Janet Lewis, represent the supreme flowering of the art of poetry in the United States. Helen's interests always surprised me. She published a book on Melville and another,Crimson Confederates, devoted to the students at Harvard who fought for the Southern cause in the Civil War. Last year, Wiseblood Books published A Journey of the Mind: Collected Poems of Helen Pinkerton 1945-2016. Here is an excerpt from an email Helen sent me in May 2015:
"I have been devoting the last few months to reading what they call `Gulag Literature.' I realized recently that while I was growing up in Butte, Mt., and experiencing what one thought of as `Depression' hardship, I really had no idea that events going on in other parts of the world were beyond belief. So, I went to work on Solzhenitsyn, Vasily Grossman and Varlam Shalamov. But I think I've had enough of prison camps, torture, starvation, hard labor, criminal morals, human inhumanity, totalitarian politics--all taking place during my comparatively bucolic youth in the 20th century. I need now to turn to something else. So, I am reading Trollope's Barchester series. I couldn't ask for a more different world to dwell in imaginatively than Barchester in the mid-19th century, after spending so many months in Soviet Siberia, in Moscow prisons, in prison camps in Stalingrad, Germany, and Kazakhstan, and labor camps far north in Siberia at Kolyma. The authors I've been reading, you will recognize are the three great Russians: Vasily Grossman, Life and Fate, Solzhenitsyn, A Day in the Life of Ivan Denisovich, and Varlam Shalamov, Kolyma Tales. Grossman's marvelous novel is one of the finest I've ever read. The Russians really do know how to compose true novels. Shalamov's Kolyma Tales is a series of extraordinary short stories, each reading with the sharpness and brevity of a poem, focused on a single character or revelatory event. Solzhenitsyn's more famous record of his experience in Soviet camps is a complete filling out of the details of day-by-day life in an inhuman environment. I know you don't read many novels these days, but if and when you grow old and need to expand your world, you might give those I mention a try."