Why do people listen to sad songs? (NYT) And Girardian orcas.
FT Rana Foroohar lunch with Daron Acemoglu.Is our universe inside a black hole? (speculative)
The Disappearing White-Collar Job


A once-in-a-generation convergence of technology and pressure to operate more efficiently has corporations saying many lost jobs may never return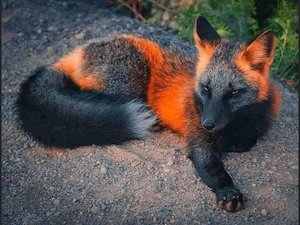 For generations of Americans, a corporate job was a path to stable prosperity. No more.
The jobs lost in a monthslong cascade ofwhite-collar layoffs triggered by overhiring and rising interest rates might never return, corporate executives and economists say. Companies are rethinking the value of many white-collar roles, in what some experts anticipate will be a permanent shift in labor demand that will disrupt the work life of millions of Americans whose jobs will be lost, diminished or revamped through the use of artificial intelligence.
"We may be at the peak of the need for knowledge workers," said Atif Rafiq, a former chief digital officer at McDonald's and Volvo. "We just need fewer people to do the same thing." Long after robots began taking manufacturing jobs, artificial intelligence is now coming for the higher-ups—accountants, software programmers, human-resources specialist and lawyers—and converging with unyielding pressure on companies to operate more efficiently…"
????

????