Intellectuals alone stand against bloodlust and mob mentality, and in doing so make up society's moral compass. Or so holds Pankaj Mishra...
Imrichka
Research reveals payment fraud's "undeniable" link to terrorism and other transnational crimes
GDPR, 27 June 2019. Researchers at the dark web data intelligence company, Terbium Labs, analysed 274 cases involving transnational crime elements in the past decade.
Bitcoin Criminals Set to Spend $1 Billion on Dark Web This Year
Bloomberg, 2 July 2019. Bitcoin's use in illegal online marketplaces peddling everything from drugs to child porn is on pace to set a record this year at more than $1 billion.
Top 50 MEdia Dragons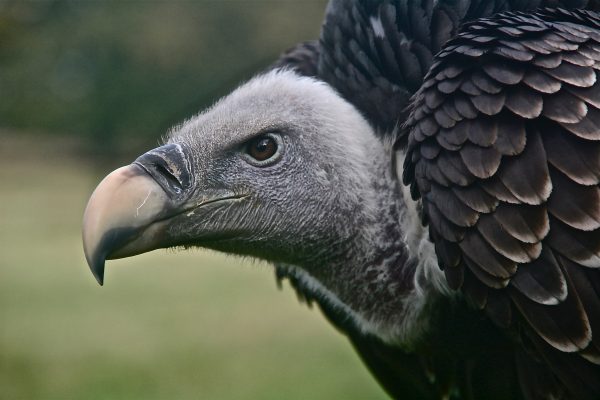 TPB should not shelter tax agents from scrutiny
Be better than North Korea': Amal Clooney warns Australia on press freedom ...
The Sydney Morning Herald
Amal Clooney's Super-Impressive Law Career: A Timeline ...
NSW is a
community
not a business
In two articles from 2012 (Are Women Better Leaders than Men? and Gender Shouldn't Matter, But Apparently It Still Does) we discussed findings from our analysis of 360-degree reviews that women in leadership positions were perceived as being every bit as effective as men. In fact, while the differences were not huge, women scored at a statistically significantly higher level than men on the vast majority of leadership competencies we measured.
Excuse me, could you take your phone outside?
Jessica Wildfire, via Medium
What parrhesia tells us about speaking up for yourself.
MIT Technology Review – How policy innovation is promoting data sharing and AI. "

Data in some form underpins almost every action or process in today's modern world. Consider that even farming, the world's oldest industry, is on the verge of a digital revolution, with AI, drones, sensors, and blockchain technology promising to boost efficiencies. The market value of an apple will increasingly reflect not only traditional farming inputs but also some value of modern data, such as weather patterns, soil acidity levels and agri-supply-chain information. By 2022 more than 60% of global GDP will be digitized, according to IDC.

Governments seeking to foster growth in their digital economies need to be more active in encouraging safe data sharing between organizations. Tolerating the sharing of data and stepping in only where security breaches occur is no longer enough. Sharing data across different organizations enables the whole ecosystem to grow and can be a unique source of competitive advantage. But businesses need guidelines and support in how to do this effectively.

This is how Singapore's data-sharing worldview has evolved, according to Janil Puthucheary, senior minister of state for communications and information and transport, upon launching the city-state's new Trusted Data Sharing Framework in June 2019…"
The State of LinkedIn – A Twitter Parody @StateOfLinkedIn – "LinkedIn is a breeding ground for lies & brown-nosing. Exposing the worst. We are in no way associated with LinkedIn, so class us as a parody."
Barry Barnes owns the Twitter account The State of LinkedIn with 104,000 followers. Via FT.com (paywall) [he tweets a] curated selection of the most egotistical, self-unaware, jargon-ridden posts from LinkedIn members…"Recent gems range from the boastful "You call it luck, I call it 80 hours a week", to the baffling "How easy is it to hire me? I interviewed myself", as well as the awful-wonderful morning routine which begins "I wake up. Instantly. From the fogginess of dreams, to the readiness of full consciousness…" Humble brags, including Mr Barnes's favourite, in which a man is pictured playing pool while a supercar just happens to be parked in the background, also feature regularly. Mr Barnes, who has worked in social media but runs the account as a hobby, says the idea is to poke fun at the ridiculous world of workplace self-promotion, rather than individuals. "All the content is sent to me," he says. "I don't trawl LinkedIn looking for it." Mr Barnes is not the only one enjoying the lighter side of LinkedIn. There is also the @CrapOnLinkedIn Twitter feed and parody LinkedIn accounts, such as the "demotivational speaker" Mike Winnet. Unlike other social networks, however, humour is not the norm for LinkedIn, which has always been a more grown-up, professional place. For better or for worse, that may be changing…"