Five and a half years. That's how long Otis Redding's careerlasted. Given where he came from, it's astonishing that his career happened at all
MEdia Dragon Career of 15 minutes
MEDIA DRAGON:
Fixing the 'Brain Damage' Caused by the I.P.O. Process
Our problem isn't 'fake news.' Our problems are trust and manipulation.
"
Propaganda is the executive arm of the invisible government." —Edward Bernays, Propaganda (1928) "Fake news" is merely a symptom of greater social ills. Our real problems: trust and manipulation. Our untrusted—and untrustworthy—institutions are...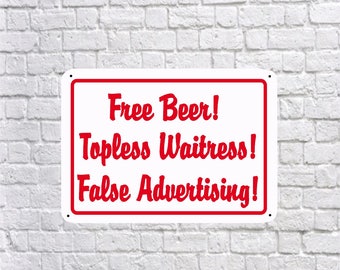 Lyndon LaRouche is running a pro-China, OBOR party in Germany
Watch and learn



Agência Lupa

is providing free fact-checking classes.This week, they trained a group at Universidade Federal do Paraná in Brazil.

German election prep

First Draft has announced its German election project, #WahlCheck17, in partnership with

Correctiv.org

. But German fact-checkers

tell Poynter

that fake news haven't taken hold as much there as they had in France and the United States.


As if a couple of hurricanes weren't bad enough

Fighting misinformation during last week's hurricanes was an exhausting and not completely successful battle.

FEMA

stepped in;

ProPublica

went behind the scenes with a fact-checker; people started believing in

Category 6

storms;

Forbes

blasted Rush Limbaugh for spreading fakery; President Trump's social media director got

hoaxed

; and Poynter's Daniel Funke offered

some tips.




Research roundup: Better ways to tell people they're wrong

A new

study

shows that you'll have more luck trying to correct your friends' misconceptions than those of strangers. And while you're doing that, don't focus on why their information is wrong — find new information and talk about why it's right, says a University of Pennsylvania-University of Illinois

study.




A fact-checking how-to for newsrooms

The American Press Institute's popular step-by-step guidelines for setting up a new fact-checking project have been updated.

Let us know

if you'd like a copy.


Some fact-checking fun

"The Daily Show" host Trevor Noah

talks about

what it's like to be a victim of fake news.

Our newsletter is new!

We've made some changes in "The Week in Fact-Checking." Let us know what you like and what you don't. And if you're looking for previous editions, you can always

find them here

.


9 quick fact-checking links

(1) MediaShift offers more tips and a webinar on spotting

fake photos.

(2) The NRA "

fact-checks

the mainstream media." (3) The Equifax data breach unleashes rumors and a

fact check

. (4) British Airways magazine

confuses

comic strips with real life. (5) Here's all the frustrating things about fact-checking

Goop.

(6) Kudos to NPR's Steve Innskeep for

fact-checking

Steve Bannon's version of history. (7)

This study

says journalists blame social media for the rise of misinformation. (8) A magazine company must pay up for not fact-checking its stories on singer-actress Rebel Wilson, a judge

rules

. (9)

Listen to this

Storyology Festival discussion with RMIT ABC Fact Check and other experts.